The Ordinary Citizens of India Are Paying for the Corporate Loot of Public Sector Banks
Mar 27, 2018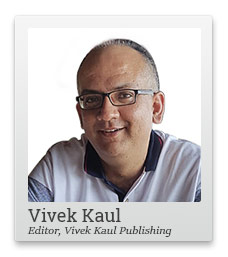 Thomas Sowell in his book Basic Economics: A Common Sense Guide to the Economy writes: "[There are] more people who do not understand economics than people who do." Nowhere does this become clearer than when people discuss economics among themselves (if at all).
In our column yesterday, we explained how corporates are responsible for more than 80% of the bad loans of the public sector banks in India. In response to the column a friend said: "But what's the big deal? The government is picking up the tab. Why should I worry about it?"
This, more than anything else, shows a lack of understanding of basic economics and a callous attitude. The moment the word government is used, it is assumed that this issue will not impact us in anyway. But that as we shall see is incorrect.
As on March 31, 2017, the accumulated bad loans of public sector banks stood at Rs 6,41,057 crore. As we saw in yesterday's column more than 80% of these bad loans had accumulated due to defaults by corporates who had taken on loans given to the industry and the services sector, respectively. Bad loans are loans on which repayments have been due for 90 days or more.
--- Advertisement ---


Should You Be Afraid of the Market Crash?

These days are not good for investors. The market has entered 'meltdown mode'.

But we think crashes are necessary, from time to time, for the healthy functioning of markets.

So, today, I'm going to show you how to take advantage of the Market Crash using our small cap stocks recommendation service.

Our small cap service has had a superb 10-year run. And to celebrate that we are giving you an opportunity to claim 1 year access to our Small Cap service... virtually FREE!

But this unique opportunity ends on 31st March 2018.

So, you need to act fast...

Click here to learn more...
------------------------------
As of December 31, 2017, the total bad loans of public sector banks stood at stood at Rs 7,77,280 crore. This forms 86.4% of the total bad loans of scheduled commercial banks (i.e. public sector banks + private sector banks + foreign banks).
Whenever a borrower defaults, the money given as a loan does not come back to the bank. Hence, in order to continue its operations (i.e. keep lending) the bank needs fresh money. Where does this money come from? Take a look at Table 1. Table 1 lists the total amount of money that the government has invested in public sector banks since 2007-2008.
Table 1: Capital infused by government (Amount in crore rupees)
Capital infused from 2007-08 to 2014-15
Capital infused in 2015-16
Capital infused in 2016-17
2017-18
Capital Infused
Till PSB recapitalisation announcement (24.10.2017)
Post-announcement, till date
Total
Unspent allocation available for 2017-18
79,721
25,000
24,997
1,861
7,750.06
9,611.06
80,388.94
Source: Rajya Sabha USQ No. 396 for 6.2.2018, regarding "Capital infusion in PSBs"
Between April 1, 2007 and March 31, 2018, the government would have ended up investing Rs 2,29,329 crore. As the owner of these banks, the government had to invest this money to keep these banks going. This money could have easily gone towards other important areas like education, health, defence and agriculture, which would have benefitted the ordinary citizens of this country.
This basically means that ordinary citizens have lost out in the process. Of course, it is difficult to measure how big this loss is per citizen. Nevertheless, there is a loss.
In fact, Vice Chief of Army Lt Gen Sarath Chand recently told a Parliamentary panel that 68 per cent of the Army's equipment is in the 'vintage category'. "Funds allocated is insufficient and the Army is finding it difficult to even stock arms, ammunition, spares for a 10-day intensive war. All the three services are expected to be prepared for at least 10 days of intense battle," he said. So, clearly there are no free lunches. And India as a whole, is less safer because of the corporate defaults on public sector banking loans.
Further, banks need to write off bad loans which cannot be collected. Over the years, public sector banks have written off thousands of crore of bad loans. Take a look at Table 2, which provides the details.
Table 2: Loans written off (in Rs crore)
Bank Group
2012-2013
2013-2014
2014-2015
2015-2016
2016-2017
April 1, 2017 to Sep 30, 2017
Public Sector Banks
27,231
34,409
49,018
57,585
81,683
53,625
Source: Unstarred Question number : 413, 6th February, 2018 and Starred Question No: *155, answered on 2nd January, 2018.
Between April 1, 2012 and September 30, 2017, the public sector banks have written off loans worth Rs 3,03,551 crore. Hence, the profits of the banks have gone down to that extent. Banks, use a portion of their profit to give a dividend to their owner, i.e. the government. But with so much money being used to write off loans, the public sector banks have been declaring lower profits. In fact, during the last two years, the public sector banking system, as a whole, has incurred losses to the tune of Rs 29,380 crore. This also means that the government has got a lower dividend than it would have gotten otherwise.
A lower dividend for the government obviously means that the government has had to look at raising revenue from other sources. One such other source is the increase in cess in the budget presented earlier this year.
As the finance minister Arun Jaitley said: "The existing three per cent education cess will be replaced by a four per cent "Health and Education Cess" to be levied on the tax payable."
Of course, higher taxes mean that people have lesser money to spend on other things. It could also lead to lower savings, if people chose to maintain their expenditure.
The larger point here is that there are second order effects of bad loans of public sector banks, which are not so obvious in the first place, but they do come with a cost attached to them. As Jean Tirole writes in Economics for the Common Good: "In economic matters too, first impressions can mislead us. We look at the direct effect of an economic policy, which is easy to understand, and we stop there. Most of the time we are not aware of the indirect effects. We do not understand the problem in its entirety."
These second order effects are not easily quantifiable. But that hardly means that there isn't a cost involved. The ordinary citizens of India are paying for the corporate loot of public sector banks.
Regards,

Vivek Kaul
Editor, Vivek Kaul's Diary
PS: Small cap guru Richa Agarwal's latest discovery is a stock she vigorously recommends - against all odds. Don't miss your chance to invest in it. Click here to get access to a free year of her small cap recommendation service.
Vivek Kaul is the Editor of the Diary. He is the author of the Easy Money trilogy. The books were bestsellers on Amazon. His latest book is India's Big Government - The Intrusive State and How It is Hurting Us.
Disclaimer:
The views mentioned above are of the author only. Data and charts, if used, in the article have been sourced from available information and have not been authenticated by any statutory authority. The author and Equitymaster do not claim it to be accurate nor accept any responsibility for the same. The views constitute only the opinions and do not constitute any guidelines or recommendation on any course of action to be followed by the reader. Please read the detailed
Terms of Use
of the web site.
Recent Articles