Which Snowflake Causes the Avalanche?
May 8, 2018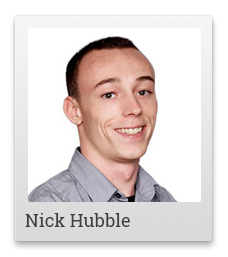 If you think you'll get a chance to relax this public holiday, you're wrong. It's all happening.
Did you hear about the Swedish crisis? Or the one in Argentina? Perhaps that the Canadian and Australian housing bubble burst?
Financial crises always start at the periphery and move in. The weakest hands fall first. And it's contagion that's the risk.
Friday we looked into Britain's role in financial markets. It turns out we're by far the world's largest international lender. At $5.1 trillion owed to us, we're well ahead of Japan in second place and almost double the US in third.
It's a bit misleading. The UK is not some sort of magical capital exporter. Especially with our poor savings rate.
Our key industry is an intermediary. It passes on wealth. British rule of law and finance friendly policy makes it a great place to park or invest your money from.
The trouble is, intermediaries bear risk too. Even small crises in peripheral countries trigger unease in our economy.
And that's happening now.
--- Advertisement ---


Read Before 11:59 PM Tonight...

This is Urgent.

At 11:59 PM tonight, we will close one of the best offers we have ever created for Smart Money Secrets - Our latest Guru-based stock recommendation service.

And because we strongly believe that it's an offer you should not miss out on...

Till 11:59 PM tonight, by paying Just Rs 99, you can get Full 30-Day, Unrestricted Access to Smart Money Secrets (Worth Rs 6,000 p.a.)

But MOST IMPORTANTLY, this invitation gives you an opportunity to 'Ride Along' with India's Top Investing Gurus in their journey towards potentially generating solid gains...

WITHOUT having to pay even a single rupee to them!

However, you need to claim your spot Before 11:59 PM tonight.

Click here right away...
------------------------------
The periphery is crumbling
The Swedish krona has fallen more than 10% against the euro since mid-2017. As a Bloomberg article puts it, the Swedes are rapidly getting poorer thanks to their import habits. Small businesses are hit especially hard.
The Swedish central bank isn't sympathetic. Inflation hasn't jumped, so the policy of negative interest rates will continue. Floggings will continue until moral improves.
Usually, central banks raise interest rates to fight off a plunging currency. That's what's happening in Argentina. The problem is that this has its own costs.
Argentina's central bank just increased rates by 3%. Imagine that in the UK! It'd send half the country broke.
The Argentine rate went to 33.25%. I don't know where it got the 0.25% from, but it's typical central banking. The point is, anyone who borrowed money is in trouble.
The Argentinian currency is now falling its fastest since it was floated in 2015.
To be fair, Argentina is a bit of an odd ball when it comes to economics. My friend there tells me it used to tax exports...
But there was hope that the new reform government would do a little better than this. Funny how people never lose faith in politics itself.
The point is that currency markets are in flux. Strange things are happening. From Argentina to Sweden.
But it's not just currencies.
Housing bubbles are bursting
Two of the world's remaining housing bubbles are finally turning down.
It's especially funny to think that Australia and Canada can have a housing bubble in the first place. They have very low population density, so supply should just keep up with demand to keep prices reasonably steady.
Instead, two epic housing booms fuelled by debt binges evaded even the financial crisis of 2008. And kept growing.
But now prices, sales volume, auction clearance rates and forecasts are all falling.
The Australian dollar has dropped fast, putting pressure on the banks which use plenty of offshore funding. Meanwhile, the public exposure of their sub-prime lending practices in an enquiry means they'll be tightening lending policy. You might actually have to be able to afford your mortgage in the future. Rather than just be willing to lie.
Just like the US' sub-prime mortgages in 2006, a huge amount of Australian mortgages are set to ratchet to higher interest rates this year. With lending standards tightened, these borrowers will be stuck. Unless they sell. Into an already falling market.
According to my analysis, Australia is in for a major financial crisis. One that could spread financial trouble to the UK.
In parts of Canada, the crash is well underway. Business Insider reports on Toronto, where home sales plunged 39.5% in March compared to a year ago, while prices fell more than 30%.
Yikes.
Next, look for contagion
The warnings of instability are popping up. But at what point does contagion bring the problem to your door? A peso or krona collapse seems so far away. Who cares about Australian house prices?
Well, we're arguing about which snowflake will cause the avalanche. Missing the point, in other words. Enough snowflakes mean there'll be an avalanche somewhere.
You're better off searching for the major market that is in trouble. The one that really can trigger a global contagion.
In 2000 it was tech stocks. In 2008 it was investment banks with too much sub-prime exposure.
This time?
It's a bigger bust than ever before.
Until next time,
Nick Hubble, Capital & Conflict
Vivek Kaul's Diary
Please note: This article was first published in Capital Conflict on 7 May 2018.
PS: Do you sometimes wonder how the best investors in India select stocks? Wonder no more! Just let them do the work for you. Kunal Thanvi, editor of Smart Money Secrets can show you how. Click here for a special offer on Smart Money Secrets that ends at tonight.
Having seen the true nature of the investment banking business in 2008 from inside Wall Street's most notorious bank, Nick decided to find somewhere he could give honest, hard-hitting and profitable investment advice in an ethical way instead. Nick has worked in financial publishing since 2010 as the editor of the Daily Reckoning Australia, the retirement themed Money for Life Letter, and Strategic Investment Australia. He joined Southbank Investment Research in 2015 as editor of Exponential Investor. Nick holds degrees in Finance, Economics and Law from the prestigious Bond University, is a qualified Financial Advisor in Australia.
Disclaimer:
The views mentioned above are of the author only. Data and charts, if used, in the article have been sourced from available information and have not been authenticated by any statutory authority. The author and Equitymaster do not claim it to be accurate nor accept any responsibility for the same. The views constitute only the opinions and do not constitute any guidelines or recommendation on any course of action to be followed by the reader. Please read the detailed
Terms of Use
of the web site.
Recent Articles