Can a Central Bank Buy the Entire Stock Market? The BoJ is Trying...
May 10, 2016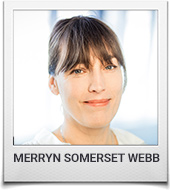 The world is slowly getting more mad than we could possibly have imagined eight years ago (and regular readers will know we have pretty crazy imaginations at MoneyWeek).
Look at Japan, where the private sector is slowly turning into a massive public sector. The Bank of Japan (BOJ) has long been known to be the major holder of Japanese Government Bonds (JGBs). But since it started its turbocharged money printing programmes it has also become a huge holder of the nation's equities (if you print money you have to buy something with it... ).
As a note from Halkin Services points out, the BOJ is now a top ten shareholder in about 90% of the Nikkei 225 Stock Average. As a result of its massive purchases of exchange traded funds (ETFs), it holds more than half of the entire Japanese ETF market.
It now owns more Japanese blue chips "than either BlackRock, the world's largest money manager, or Vanguard Group", with about 9% of Fast Retailing, the operator of Uniqlo stores, and nearly 5% of soy sauce maker Kikkoman Corp, for example. And there is more coming.
The governor of the BOJ reckons that its presence isn't yet "too big". Goldman Sachs reckons that the BOJ could accelerate its spending from the current level of ¥3.3trn to ¥10trn or so. That, says Halkin, could make it the number one shareholder in about 40 of the Nikkei's 225 companies by the end of next year.
The Bank isn't ending up with much in the way of smaller companies - it uses large cap ETFs - so it doesn't yet control a large percentage of the overall market capitalisation of Japan (it still holds under 2% overall). But this still matters.
Read my interview with Mervyn King in this week's magazine and you will see that he worries hugely about central banks overstepping the democratic mark: their managers aren't elected, so they have to be very careful not to do anything that works as fiscal policy (redistributes resources, or affects asset allocation). My guess is that he would think Japan has done that.
It is hard to imagine the BOJ ever selling this volume of equity back into the market, so we have to now see it as a long-term and committed holder of Japanese equities. Buying ETFs rather than stocks prevents the BOJ from becoming directly involved in the governance of individual Japanese companies, but it still gives it a say on overall governance. And as Halkin says, "even targeting funds that favour particular types of firms may drag the central bank into small-scale decisions about resource allocation." See how financial crises erode democracy? It doesn't take long.
All this also begs a question that John Stepek asked me that I can't answer - what happens when the Bank of Japan owns everything in Japan? Answers below please.
Please note: This article was first published in Moneyweek on May 05, 2016.
Merryn Somerset Webb is the editor-in-chief of Moneyweek, the best-selling financial magazine in the UK, and is a director of two investment trusts - the Baillie Gifford Shin Nippon Trust and the Montanaro European Smaller Companies Trust. Before joining Moneyweek, she worked at the Japanese public broadcaster NHK, SBC, UBS, BNP Paribas, and The Week. Merryn has a weekly column in the FT and a monthly column in Saga. She is a regular TV/radio commentator and speaker on financial matters.
Disclaimer:
The views mentioned above are of the author only. Data and charts, if used, in the article have been sourced from available information and have not been authenticated by any statutory authority. The author and Equitymaster do not claim it to be accurate nor accept any responsibility for the same. The views constitute only the opinions and do not constitute any guidelines or recommendation on any course of action to be followed by the reader. Please read the detailed
Terms of Use
of the web site.
Recent Articles