Is the Trade War with China Almost Over?
May 10, 2018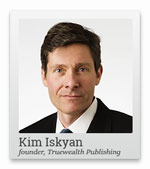 Many eons ago - April 22, to be precise - some people thought that a trade war between the U.S. and China was off the cards.
"U.S. hints at China truce," trumpeted part of the headline of a story in Bloomberg. "A visit by the U.S. Treasury secretary to China could signal a development in the spat between the world's two-biggest economies," the article explained. Global markets exhaled in relief...
... prematurely, as it happened. Two days ago, a Financial Times headline reported that - after a visit to China by a high-level U.S. delegation - "Trade war looms as US and China take hardline stance". The meetings between U.S. and Chinese officials "could end up going into the books as a formalisation of hostilities rather than as the basis for a negotiated settlement," according to one talking head. The U.S. presented a list of demands to China, including a requirement that China cut its trade deficit with the U.S. by US$200 billion.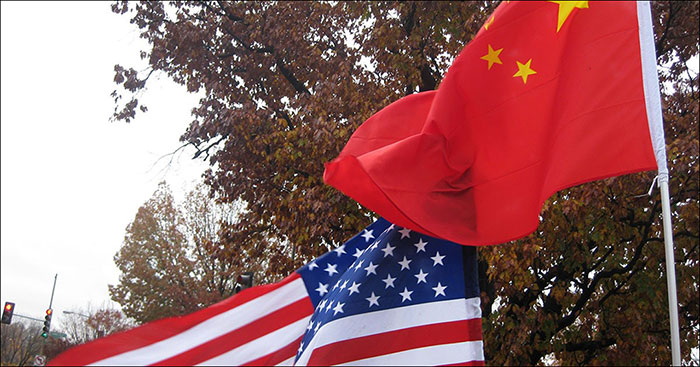 --- Advertisement ---


Is the Govt Secretly Phasing Out 2,000-Rupee Notes?

An article last week seemed to suggest that the 2,000-rupee note is slowly disappearing from circulation…

Of course, you shouldn't believe everything you read…

But there's always been an air of mystery around this note…it was once rumoured to contain a tracking chip and be impossible to destroy.

However, this view blows everything else we've heard so far, out of the water.

It suggests that this note alone could be responsible for generating solid wealth…

Click here for the full story…it will surprise you…
------------------------------
The next chapter
It's not a surprise that the on-again, off-again trade war is on again.
Just a month ago - on April 4 - China announced tariffs on 106 U.S. products. Investors panicked and the Dow Jones Industrial Average plunged more than 500 points at one point (it rallied to end up 230 points for the day).
We've seen similar moves over the past few weeks as fears over a U.S.-China trade war have escalated and then eased.
Just take a look at some recent headlines about the market:
"U.S. stocks tumble, then recover as Trump and China double down on trade dispute"
"Recovery in market sentiment as trade war fears ease"
"Wild trading shows markets aren't really afraid of a trade war yet"
So what's going on?
We've written about the escalating trade war between the U.S. and China before (here, here and here).
In short, U.S. President Donald Trump has led the U.S. into a sharp shift away from globalisation - for example, one of Trump's first acts as president was to pull the U.S. out of the Trans-Pacific Partnership (TPP) - a 12-country deal that would encompass around 40 percent of total global output. (He later engaged in a brief half-baked attempt to re-insert the U.S. into the deal.)
Trump has also been promising to get into a trade tussle with China since the presidential campaign... and it's relatively easy for him to keep this promise.
So in September, the U.S. Trade Representative (USTR) began a "301" investigation into whether China's intellectual property rules and practices are unfairly disadvantaging U.S. firms.
Then, in early March, Trump announced the U.S. would impose tariffs on steel (25 percent) and aluminium (10 percent) imports. The tariffs are in response to overproduction of steel and aluminium by China.
And on March 22, in response to the "301" investigation, Trump announced U.S. tariffs on about US$50 billion worth of Chinese imports. The U.S. also plans to impose new investment restrictions... take action against China at the World Trade Organisation... and the Treasury Department will propose additional measures. Trump also warned these actions are the "first of many" to come.
On April 4, as I mentioned, China announced tariffs on 106 U.S. products - including on U.S. soybeans, cars, whiskey and airplanes.
Initially, each of these announcements caused a sell-off in the markets, as investors feared a full-blown trade war was breaking out. But then stocks rallied as investors believed the worst is over... or when they read that in the context of a US$10 trillion economy, a few several billion here or there is pocket change - so what is there to worry about?
So is the U.S.-China trade war almost over?
No. It's not.
For starters, the U.S. tariffs announced from the "301" investigation are only the beginning. In coming days, the U.S. Treasury Department is supposed to recommend additional investment restrictions - which could include an executive order banning Chinese investments in technology sectors. And other parts of the "301" investigation - including investment restrictions and the U.S. taking action against China at the World Trade Organisation are still ongoing.
Trump has also recently said he's considering another US$100 billion tariff plan. And political risk consultancy Eurasia Group believes the U.S. may launch another "301" investigation on services companies such as cloud services, financial services and value-added telecommunications services.
And remember, the U.S. demands don't just include the "301" intellectual property concerns. As I mentioned, they're also about reducing the trade deficit (the difference between the amount of goods and services that America imports from China versus the amount it exports to China).
In short, the U.S. is seeking to fundamentally revise the U.S.-China trade war relationship to make the access to goods, services and investment more reciprocal. That's not an easy task. And it's something China may be unwilling to negotiate on.
Get ready for more volatility ahead... as investors realise this trade war still has a long way to go.
Good investing,


Kim Iskyan, Truewealth Publishing
Vivek Kaul's Diary
PS: Have you heard about the Bombay Investing Society? It's a 16-year old society that has given more than 7,100 members stock recommendations with a success rate of more than 74%. And now this exclusive society is accepting new members. You too can join by clicking here...
Please note: This article was first published in Stansberry Churchouse Research on 7 May 2018.
Kim Iskyan is the founder of Singapore-based Truewealth Publishing. He has spent most of the past 25 years exploring and analyzing global markets. He has been a stock analyst and research director for a big emerging market investment bank, managed a hedge fund, and sold mutual funds to private bankers. He has advised Fortune 50 companies on political risk and helped build stock exchanges from scratch in countries that few people could find on a map. He has lived and worked in ten countries, from Spain to Russia to Sri Lanka to the United States.
Disclaimer:
The views mentioned above are of the author only. Data and charts, if used, in the article have been sourced from available information and have not been authenticated by any statutory authority. The author and Equitymaster do not claim it to be accurate nor accept any responsibility for the same. The views constitute only the opinions and do not constitute any guidelines or recommendation on any course of action to be followed by the reader. Please read the detailed
Terms of Use
of the web site.
Recent Articles