The 'Negative Interest Rate Story' is a Horror Show
May 16, 2016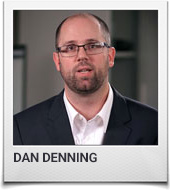 There are $9 trillion worth of government bonds with negative yields on this planet of ours. In Japan, all debt with a maturity of 15 years or less currently has a negative yield. Investors chasing a measly yield of 0.39% have to be willing to loan money to the Japanese government for 50 years.
You might be perfectly willing to do that, especially in the absence of any other "safe" investments. But it's not a riskless position. First you have to worry about rising rates. Because bond prices and rates move in opposite directions, any sudden rise in interest rates will send bond prices down.
Then you have the risk of defaults. Granted, countries with a printing press can theoretically crank it up and pay back all their obligations with new money. This, I think, is the point Donald Trump has made about US debt. You needn't technically default if you own a printing press.
But firing up the printing press to pay your way out of debt with funny money does something not funny: it destroys the currency. You turn a debt crisis into a currency crisis. And when money dies, to paraphrase Adam Ferguson, a currency crisis becomes a crisis for civilisation. That's what we mean when we talk about Weimar Germany, the destruction of a civilisation through a debt and currency crisis.
How much bigger can the bond bubble get? Well, Spain joined France and Belgium in issuing 50-year bonds. It's perverse, but governments can lock in very low rates for a very long maturity in this environment. That's an incentive to create more debt, not less. That's a horror show coming to a country near you.
Please Note: This article was first published in Capital & Conflict on May 13, 2016.
Dan Denning studied literature and history, moving to Agora Financial in Baltimore fresh out of college. Working alongside Bill Bonner and Addison Wiggin, he became managing editor of Strategic Investments. He then moved via Paris and London to Australia, publishing a book - The Bull Hunter - along the way, and opened Agora's successful office Down Under. He returned to London in 2015 and became the publisher of Fleet Street Publications' financial newsletters.
Disclaimer:
The views mentioned above are of the author only. Data and charts, if used, in the article have been sourced from available information and have not been authenticated by any statutory authority. The author and Equitymaster do not claim it to be accurate nor accept any responsibility for the same. The views constitute only the opinions and do not constitute any guidelines or recommendation on any course of action to be followed by the reader. Please read the detailed
Terms of Use
of the web site.
Recent Articles