How Monetary Policy Affects You
May 18, 2016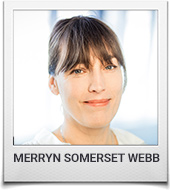 If you have been paying any attention to investing at all over the last decade, you will know that monetary policy makes a difference. But what is monetary policy - and how does it affect the various things in your portfolio?
The answer to the first question is relatively simple. There are two parts to public economic policy: fiscal policy and monetary policy. Fiscal policy is conducted by the government, and involves the raising and spending of money through tax. The second involves managing the amount of money in an economy, and is conducted by a country's central bank.
How it works
Monetary policy sounds complicated, but all you really need to know is if it is tight or loose, and if it's likely to be tightened or loosened from here. Policy is being tightened (made more "restrictive") if a central bank is trying to stop inflation getting out of hand. (Most central banks are only formally charged with keeping inflation in check, although some - such as the US Federal Reserve - are also required to consider other issues, such as ensuring that employment stays strong.)
Policy is tightened by raising interest rates or selling financial instruments - usually bonds - into the market (by selling things they effectively take the money used to pay for them out of circulation). It is being loosened (made more "accommodative") if the bank is trying to boost inflation (or avoid deflation). This is done by cutting rates or buying financial instruments in the market (buying financial instruments injects cash back into the economy).
This is usually done with cash the bank already holds. But since the financial crisis, the banks have been creating money so that they can buy many more bonds than they would have otherwise been able to. This is known as quantitative easing (QE) and central banks like to call it "unconventional monetary policy". We like to call it extreme monetary policy.
How it affects your investments
Generally speaking, markets rise when rates are falling and fall when they are rising. That's because lower interest rates make borrowing cheaper - that's good for companies that want to borrow (for real investment, or to buy back their own shares). And it's good for anyone who wants to borrow money to consume (good for corporate profits), or to buy shares on margin (good for share prices). Higher rates do the opposite.
So if you buy when monetary policy is accommodative or when you expect it to get more accommodative, you should do well. Look to the post-crisis period in America: there were major rallies in the US market after each QE announcement between 2008 and 2012. Bonds do well when policy is loose too. Bond prices have an inverse relationship with interest rates - so as rates fall and are expected to keep falling, bond prices rise. The minute that expectations change, however - and the market thinks rates might rise - bond prices will change direction.
Property should also do well when rates are low or falling: the cheaper it is to borrow, the more people are likely to borrow to buy. You could even, should you want to, make a good case that the rise in UK house prices over the last 30-odd years has been less about planning and population, than about the constant drift downwards in interest rates.
The direction of monetary policy will also have an effect on currencies - if rates are rising, all other things being equal, the currency should strengthen. Why? Because if you can get a higher rate of interest on a dollar deposit than a sterling one, you might be more minded to buy dollars than pounds.
Advertisement
Our iOS App is Here... Get it Now!
We take immense pleasure in announcing that our iOS mobile App is now LIVE.

Yes, the complete Equitymaster experience is now available on your Smartphone...iOS and Android!

Right from the free e-Newsletters to the chart-of-the-day; from the intelligent portfolio tracker to our premium services; from our latest recommendation reports to all the daily market commentary... and a lot more.

If you're reading this on your mobile, just click on the icon below to download the app right away!


Watching the central banks
None of these relationships are set in stone: negative interest rates haven't done much for Japanese equities, for example. However, they are important, so all investors should keep an eye on them.
Most of us will just need a sense of the trend of monetary policy. But those who want to take this very seriously can watch announcements and the release of minutes from all the big central banks - in particular, the Federal Reserve, the European Central Bank, the Bank of Japan and the Bank of England. They will also watch the same leading indicators the banks watch when deciding on their next move. These include changes in consumer price inflation, but also factors that might drive inflation or deflation in the future, such as wage growth, commodity price shifts and employment.
Please Note: This article was first published in Moneyweek on April 27, 2016.
Merryn Somerset Webb is the editor-in-chief of Moneyweek, the best-selling financial magazine in the UK, and is a director of two investment trusts - the Baillie Gifford Shin Nippon Trust and the Montanaro European Smaller Companies Trust. Before joining Moneyweek, she worked at the Japanese public broadcaster NHK, SBC, UBS, BNP Paribas, and The Week. Merryn has a weekly column in the FT and a monthly column in Saga. She is a regular TV/radio commentator and speaker on financial matters.
Disclaimer:
The views mentioned above are of the author only. Data and charts, if used, in the article have been sourced from available information and have not been authenticated by any statutory authority. The author and Equitymaster do not claim it to be accurate nor accept any responsibility for the same. The views constitute only the opinions and do not constitute any guidelines or recommendation on any course of action to be followed by the reader. Please read the detailed
Terms of Use
of the web site.
Recent Articles