The Rs 5 Lakh Crore Electoral Gamble
May 21, 2018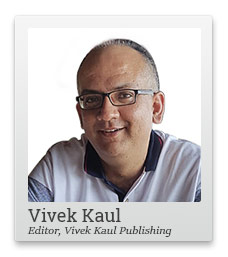 Veteran BJP leader, BS Yeddyurappa, had to recently go through the ignominy of becoming the chief minister of Karnataka for two days. He resigned before he could prove his majority.
Soon after taking oath, Yeddyurappa announced a decision to waive farm loans of up to Rs 1 lakh. This decision was expected to cost the state Rs 12,000 crore, as per economist RS Deshpande.
Of course, Yeddyurappa is not the first chief minister to announce a farm loan waiver. Similar waive offs have been announced in states like Uttar Pradesh, Maharashtra, Telangana, Andhra Pradesh and Punjab.
Promising and implementing a farm-loan waiver, before and after an election, has become a hygiene factor. The term hygiene factor comes from Hertzberg's two-factor theory of motivation. As per this, factors like job security, job status, a good salary, fringe benefits, work conditions, health insurance, the number of paid holidays etc., may not lead to a higher motivation among employees, but their absence, definitely leads to dissatisfaction. These are maintenance factors.
--- Advertisement ---


High-quality small cap stocks for dirt-cheap?

A rare event in the investing arena could potentially send the prices of some high-quality small caps stocks crashing down and make them available dirt-cheap to investors.

To know all about this rare event…

And how one could use the same to maximize his small cap gains…

Click here for full details on this time-sensitive opportunity
------------------------------
Along similar lines, the promise of a farm-loan waiver, may not make a voter vote for a particular party, given that every big party is likely to promise it in an election. But if a particular party does not promise a farm loan waiver, when other parties do, the voter may decide to vote against that party.
In this way, the farm loan waiver has become a hygiene factor. In the months to come, assembly elections are scheduled in Rajasthan, Madhya Pradesh and Chhattisgarh. Farm loan waivers will be promised and implemented in these states as well.
How much is this going to cost the nation? As per the second volume of last year's Economic Survey, this is likely to cost anywhere between Rs 2.2 lakh crore and Rs 2.7 lakh crore. As the Survey pointed out: "It is assumed that waivers will apply at the loan rather than household level, since it will be administratively difficult to aggregate loans across households. It is also assumed that other states will follow the UP model. On this basis, an upper bound of loan waivers at the All-India level would be between Rs. 2.2 and Rs. 2.7 lakh crore."
Basically, the state governments which waive off the loans need to compensate the banks which had given these loans, hence, the cost of Rs 2.2 lakh to Rs 2.7 lakh crore. So far so good.
The irony is that the prime minister Narendra Modi initially did not like the idea of farm loan waivers. This is something Prashant Jha discusses in detail in his book How the BJP Wins. The BJP carried out a few surveys in Uttar Pradesh, before the assembly elections. As Jha writes: "The surveys... showed that farm-loan waiver was a major demand of the electorate. The surveys suggested this had the ability to swing close to 3 per cent of the votes."
But Modi, Jha tells us, thinks differently when it comes to doles and waive offs. As he writes: "Many bureaucrats point out that Modi thinks of himself as different from his predecessors, particularly the UPA regime, on the question of welfare. He wants to treat the poor not as victims in need of relief and dole, which is how he views the UPA's approach, but as independent agents who need to be empowered and enabled enough to compete on their own. A farm-loan waiver did not quite fit into that framework. It was the kind of 'freebie' the BJP and Modi were contemptuous of."
Nevertheless, the political push was too strong. As Jha points out: "The state unit and the surveys convinced Amit Shah, who then persuaded the prime minster. And both a loan waiver and a promise of interest-free loans were eventually incorporated into the party's... election manifesto."
This is how the change in the thought process on farm loan waivers came about. Getting back to Yeddyurappa. One lesson that the opposition parties finally seem to be learning from Yeddyurappa's resignation is that in order to fight the BJP, they need to come together. (This is a rather obvious point, which they should have realised when Nitish Kumar and Lalu Prasad Yadav, came together to beat the BJP in Bihar).
Leaders from many other parties (other than the JD(S) and the Congress) are expected to attend the swearing-in of HD Kumaraswamy, who will take over as the chief minister of Karnataka from Yeddyurappa.
Media reports suggest these include, Mamata Banerjee, Mayawati, Akhilesh Yadav, N Chandrababu Naidu and Sharad Pawar.
What are the repercussions of this likely to be at the national level? If the opposition parties form a coalition against the BJP, in the 2019 Lok Sabha election, Narendra Modi and Amit Shah, will need something big to tackle the opposition unity. It is worth remembering that the BJP on its own got 31% of the vote share in the 2014 Lok Sabha elections.
Farm loans are already being waived off by state governments, so, the central government waiving off, more farm loans, is unlikely to have any impact. So, that leaves the central government with the Mudra loans.
As of March 31, 2017, the total outstanding Mudra loans were at Rs 1,38,209.31 crore. Between March 31, 2016 and March 31, 2018, the total sanctions of Mudra loans has increased by around 36% per year, from Rs 1,37,499 crore to Rs 2,53,677 crore. Assuming, the total outstanding loans also grow at the same pace, by March 31, 2019, the total outstanding loans will stand at around Rs 2,55,000 crore.
By promising to waive off the outstanding Mudra loans, the Modi government can really come up with something big to hit the opposition unity (if it comes through) out of the park. This Rs 2,55,000 crore will be over and above the Rs 2,20,000 crore to Rs 2,70,000 crore, which the Economic Survey expects farm loan waivers to cost. For ease of calculation, let's assume that the farm loan waivers carried out by state governments will cost Rs 2,45,000 crore (the average of Rs 2,20,000 and Rs 2,70,000 crore).
Hence, the sum total of the bill that the nation will have to foot because of the politicians needing solid electoral planks to fight elections on, is likely to work out to Rs 5,00,000 crore or Rs 5 lakh crore (Rs 2,55,000 crore + Rs 2,45,000 crore).
Of course, the politicians will not foot this bill. You and I, will foot this bill, in the form of higher taxes (both direct as well as indirect). Dear Reader, have you ever wondered, why petrol costs more than Rs 80 per litre in India, while it is much cheaper in all our neighbouring countries?
If the government decides to borrow more in order to foot this bill, it will crowd out the market, lesser money will be available for others to borrow, and this will push up interest rates. You and I will be paying higher EMIs. The corporates will have to pay more to borrow and they will pass on the cost of this borrowing to who else, but, you and I.
At the cost of repeating, remember, there is no free lunch in economics. Someone has got to foot the bill. And typically, it's not the government.
Regards,


Vivek Kaul
Editor, Vivek Kaul's Diary
PS: Tanushree Banerjee's premium safe stock recommendation service, StockSelect, which has a success rate of 74% over the last 15 years, is now available with a special offer. Act now and get 12 additional months of StockSelect virtually free! This offer is available for the next 5 days only. Click here to get StockSelect.
Vivek Kaul is the Editor of the Diary. He is the author of the Easy Money trilogy. The books were bestsellers on Amazon. His latest book is India's Big Government - The Intrusive State and How It is Hurting Us.
Disclaimer:
The views mentioned above are of the author only. Data and charts, if used, in the article have been sourced from available information and have not been authenticated by any statutory authority. The author and Equitymaster do not claim it to be accurate nor accept any responsibility for the same. The views constitute only the opinions and do not constitute any guidelines or recommendation on any course of action to be followed by the reader. Please read the detailed
Terms of Use
of the web site.
Recent Articles