Tata Steel buying Bhushan Steel is a Good Start, But a Long Journey Awaits
May 22, 2018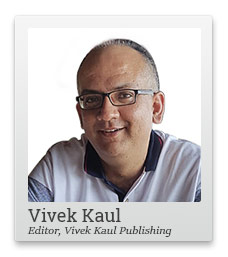 One of the themes that we have regularly written on, over the years, is the huge amount of bad loans accumulated by Indian banks, in particular public sector banks.
Looks like there might be some light at the end of the tunnel, which isn't an oncoming train. Tata Steel has bought Bhushan Steel as a part of the proceedings of the Insolvency and Bankruptcy Code, to resolve the bad loans of banks.
Let's look at the features of the deal and how it benefits the banks:
1) Tata Steel has got a 72.65% stake in the company through a wholly-owned subsidiary company, Bamnipal Steel Ltd.
2) As on February 1, 2018, Bhushan Steel owed banks Rs 56,051 crore. Tata Steel will pay Rs 35,200 crore to the banks, as a part of the deal. This means banks will have to take a haircut of Rs 20,851 crore (Rs 56,051 crore minus Rs 35,200 crore) or 37%, on the loans they had given to Bhushan Steel.
3) The banks have also been offered a 12.27% stake in Bhushan Steel. As we write this, the market capitalisation of Bhushan Steel is around Rs 690 crore. The value of a 12.27% stake works out to around Rs 85 crore. Obviously, if the banks were to sell this stake immediately, it wouldn't make much of a difference to their overall haircut. Nevertheless, if they were to hold on to it, in the years to come, they might be able to recover some more of the loans they had given to Bhushan Steel.
--- Advertisement ---


Something Like This May Never Happen Again!

Imagine an opportunity where multiple high-quality small caps become affordable at the same time.

Yes! An unexpected and sudden ruling by the market regulatory body is likely to open up an unexpected chance to potentially profit BIG from solid small caps for regular investors.

But this opportunity could last for a very short time only. So hurry!

Click here for full details on this time-sensitive opportunity
------------------------------
4) The financial services secretary Rajiv Kumar tweeted: "Reduction of non-performing assets[bad loans] in individual public sector banks ranges from about Rs 500 crore to over Rs 10,000 crore."
Also, banks would have already written off some portion of these bad loans. Now with the recovery they can write back these loans. Kumar also tweeted to say that public sector banks would earn an income of Rs 7,500 crore from the write backs.
What does this mean? When banks suffer from loan defaults, if the loan is not repaid for a specific period of time, the banks write off the loans. These write-offs are adjusted against the profits/capital of the banks, with the profit/capital of the bank coming down to that extent. With a portion of the loans being recovered, the banks can write back the loans that they had written off. This adds to the income of the bank.
Now let's take a look at how does the deal benefit Tata Steel, which paid Rs 35,200 crore for Bhushan Steel. Given that we do not follow specific companies, we reached out to Sarvajeet Bodas, the steel analyst at Equitymaster, and this is what he had to say, based on information available in annual reports and company websites:
1) Bhushan Steel's Odisha plant is close to the Kalinganagar plant of Tata Steel. The distance between the steel plants is around 150 km. This is expected to generate synergy benefits due to consolidation of its position in the east.
2) Bhushan Steel has an iron ore mine in Sundergarh, Odisha. This will add to Tata Steel's existing captive mines of iron ore at Jharkhand and Odisha and reduce the vulnerability of price movement of iron ore in the market, which is an important input into the making of steel.
3) Also, Bhushan Steel, which is mainly into the production and supply of flat steel products, has been a long-term supplier to OEMs (original equipment manufacturers) in the automobile sector such as Maruti Suzuki, Tata Motors and Honda Cars. This acquisition will complement the focus of Tata Steel on the automobile segment.
4) One of the company's plants is at Khopoli which is near JNPT (Jawaharlal Nehru Port Trust at Nhava Sheva, outside Mumbai). This would enable Tata Steel to capture the export market in Africa, West Asia with minimal logistics cost.
All in all, it seems like a good deal for Tata Steel. But what does it mean for India's public sector banks, is a more important question here. Let's look at it, in detail:
1) Bhushan Steel was the largest among the 12 defaulting companies that the Reserve Bank of India, had identified for immediate resolution. These 12 defaulting companies constituted nearly one-fourth of the overall bad loans of banks. These companies are Bhushan Steel Ltd, Bhushan Power & Steel Ltd, Essar Steel Ltd, Jaypee Infratech Ltd, Lanco Infratech Ltd, Monnet Ispat & Energy Ltd, Jyoti Structures Ltd, Electrosteel Steels Ltd, Amtek Auto Ltd, Era Infra Engineering Ltd, Alok Industries Ltd and ABG Shipyard Ltd.
The total amount of bad loans recovered from these 12 defaulting companies will set the tone for the remaining 75% of the defaulters.
2) The haircut in case of Bhushan Steel was 37%. This basically means that 63% of the outstanding loans were recovered. Of course, the lenders have also got 12.27% equity stake in Bhushan Steel, but that stake as of now is practically not worth anything, in the overall scheme of things.
A rate of recovery of 63% is pretty good in comparison to what banks are able to recover in the general scheme of things. As we have pointed out in the past between April 2014 and December 2017, Rs 29,343 crore of the bad loans that have been written off (Rs 2,72,558 crore) have been recovered by public sector banks.
3) The question can this rate of recovery be maintained? The Press Trust of India has quoted a finance ministry official as saying that from the remaining 11 companies, a total of Rs 1 lakh crore can be recovered.
The 12 companies account for 25% of the overall bad loans of banks. The overall bad loans amount to close to Rs 9,00,000 crore. One-fourth of that works out to Rs 2.25 lakh crore. Of this, Bhushan Steel owed a little more than Rs 56,000 crore to banks. That leaves us with Rs 1.69 lakh crore (Rs 2.25 lakh crore minus Rs 56,000 crore), which still needs to be recovered. The finance ministry expects to recover Rs 1 lakh crore of this. The rate or recovery works out to close to 60%, which is very close to the rate of recovery from Bhushan Steel's loan defaults.
This is an extremely optimistic assumption, given that in more than a few cases, the companies which have defaulted do not have the solid assets like Bhushan Steel did. This means that they will have to be liquidated (i.e. whatever assets are there will have to be sold piece by piece). And liquidation will not lead to the same level of recovery that an outright sale does.
4) The Insolvency and Bankruptcy Code(IBC) has a 270 day deadline for settling disputes which are referred to the National Company Law Tribunal (NCLT). A Business Standard report points out that in 11 out of the 12 cases, the deadline of 270 days has already passed, with no action.
Of course, given that the IBC is work in progress, things will take in time. Having said that, it is important that things are settled quickly, because the moment delays start happening, the hope that the defaulting companies have of getting away with it, soars. Also, given that these 12 cases will set a precedent, it is important that long-delays do not happen.
5) Also, one high profile settlement shouldn't take attention away from the fact that the overall bad loans still remain huge, and haven't settled down as yet.
To conclude, Tata Steel acquiring Bhushan Steel, and helping banks recover a significant portion of their loans, is a good start to a process, which is likely to be long drawn. Also, this again proves that solutions come out only when the market is allowed to works its way through, which never really happens in India.
Hence, it is important that the focus is maintained because it is only when you don't know where you are going, the journey is the reward.
Regards,


Vivek Kaul
Editor, Vivek Kaul's Diary
PS: Tanushree Banerjee's premium safe stock recommendation service, StockSelect, which has a success rate of 74% over the last 15 years, is now available with a special offer. Act now and get 12 additional months of StockSelect virtually free! This offer is available for the next 4 days only. Click here to get StockSelect.
Vivek Kaul is the Editor of the Diary. He is the author of the Easy Money trilogy. The books were bestsellers on Amazon. His latest book is India's Big Government - The Intrusive State and How It is Hurting Us.
Disclaimer:
The views mentioned above are of the author only. Data and charts, if used, in the article have been sourced from available information and have not been authenticated by any statutory authority. The author and Equitymaster do not claim it to be accurate nor accept any responsibility for the same. The views constitute only the opinions and do not constitute any guidelines or recommendation on any course of action to be followed by the reader. Please read the detailed
Terms of Use
of the web site.
Recent Articles