What You're Not Hearing About Trump Meeting Kim... in Singapore
Jun 13, 2018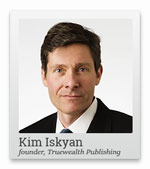 In the deluge of wall-to-wall media coverage of U.S. President Donald Trump and North Korean Supreme Leader Kim Jong-Un, no detail is too small to sift through. Will Kim Jong-Un bring his own toilet so that no one can purloin his poop? Will the two swap hair care tips during summit lulls? Was Trump really concerned about Canadian Prime Minister Justin Trudeau "pouring collateral damage" on the summit?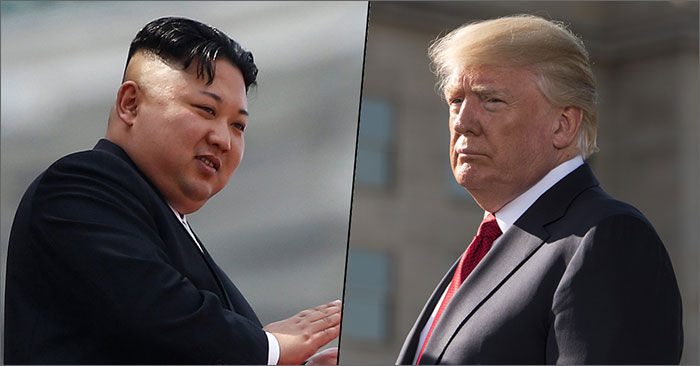 (I'll tell you more about this tomorrow. This morning, I'm going to join the ranks of the media. I've been quoted in the media... I've written commentary in the media... and I've been written about in the media, but I've never been a card-carrying member of the media myself. Until today.)

Singapore - where I live - is aflutter with activity at being the venue of the summit. And since the country is small, it's difficult not to be affected by the summit one way or another. Based on what the international media writes about it, you'd be forgiven for thinking that Singapore's official name is "Tiny Singapore". If it were 11 times bigger, it would be as large as the metropolitan area of the city of Columbus, Ohio, in the U.S.
--- Advertisement ---


A Couple of Good Small Cap Stocks Could Transform Your Life

Small caps are capable of giving BIG returns in the long run. And you need just a couple of them to take off to completely transform your life.

But for that, you need to invest in the 'right' small cap stocks.

To know how you could find the right small cap stocks, just click here.
------------------------------
Singapore views the summit as an "opportunity to show off... as an advanced and attractive city state that effortlessly blends hi-tech and high finance with tropical beauty," according to a local marketing industry web site. It's even footing the estimated US$15 million bill for the event, including the cost of putting up the North Korean delegation.
What Trump and Kim won't need to worry about
Singapore has been good at staying friends with pretty much everyone (if you're the little kid on the block, you can't afford to be enemies with anyone), and it's geographically close to North Korea (there were questions about how far Kim Jong-Un's plane could travel). And no place is more organised and efficient than Singapore. If you need something done that's tricky, complicated and full of logistical nightmares, give it to the Singaporean government to figure out. (In Singapore, people aspire to work for the government... it's a prestigious, well-compensated and rewarding career path. How strange is that?)
So there are also a lot of things that Trump and Kim don't need to worry about in Singapore...
Protests. If the government here says there will be no protests, there will be no protests. That's how things work in Singapore. If the light is red for pedestrians, you don't cross, regardless of whether there's a vehicle in sight. And if you don't like the way the system operates in Singapore, don't let the door hit you on your way out.
Drugs. The death penalty is - not surprisingly - a good deterrent.
Cold weather. The weather is exactly the same on June 12 as it is on October 12 or February 12 - that is, humid and hot. If you like seasons and cold weather, that's a problem. If you like heat and predictability (and wearing shorts year-round), it is not.
Air conditioning. If you need to escape the heat, you can head into any nearby shopping centres to cool off.
Long travel times. In much of the U.S., people drive 45 minutes to get a good deal on milk or to take their kids to soccer practice. In Singapore, 45 minutes takes you clear across the country.
Traffic. Motorcades for visiting heads of state don't have to worry about traffic in even the most sclerotic cities. But here, normal people (the 15 percent or so of the population that owns a car, at least) don't have to worry about traffic, either. In Singapore, people complain ("there was a jam!") if they have to wait for more than a single red-green-yellow cycle stoplight. (Putting a car on the road here costs three or four times more than it does in most of the rest of the world - so there are fewer cars.)
Potholes. Not having cold weather is good for blacktop. But in any case, in the hyper-organised (and proud) world of Singapore, a pothole would be a minor disgrace.
Wi-Fi connectivity. Almost every part of Singapore has reliable and complimentary Wi-Fi connectivity, even on trains and at bus stations.
Singapore's market (by the way) is cheap
On another front entirely... Singapore's stock market is one of the world's cheapest, based on the cyclically adjusted price-to-earnings ratio (CAPE) (which we've written about here). As shown below, the market trades at a CAPE of 14.4, compared to 30.6 for the U.S., and 18.1 for Hong Kong, for example. (We wrote about this a while ago... since then, Singapore's market is up 26 percent.)
Good investing,


Kim Iskyan, Truewealth Publishing
Vivek Kaul's Diary
PS: Every value investor knows that we buy when markets are correcting. The worry then becomes - buy what? The small cap space has enormous potential - and especially at a time like this. Do not miss this moment - Get Hidden Treasure now.
Please note: This article was first published in Stansberry Churchouse Research on 12 June 2018.
Kim Iskyan is the founder of Singapore-based Truewealth Publishing. He has spent most of the past 25 years exploring and analyzing global markets. He has been a stock analyst and research director for a big emerging market investment bank, managed a hedge fund, and sold mutual funds to private bankers. He has advised Fortune 50 companies on political risk and helped build stock exchanges from scratch in countries that few people could find on a map. He has lived and worked in ten countries, from Spain to Russia to Sri Lanka to the United States.
Disclaimer:
The views mentioned above are of the author only. Data and charts, if used, in the article have been sourced from available information and have not been authenticated by any statutory authority. The author and Equitymaster do not claim it to be accurate nor accept any responsibility for the same. The views constitute only the opinions and do not constitute any guidelines or recommendation on any course of action to be followed by the reader. Please read the detailed
Terms of Use
of the web site.
Recent Articles