Japan is on the Verge of Doing Something Desperate
Jun 20, 2016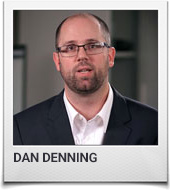 What are the odds now that the Fed's next move is a rate cut or negative rates? Think about it. The people who are least happy about the Fed's decision right now are in Japan.
The Japanese yen is up against the US dollar. Yet Japan - forever on the forefront of monetary experimentation - is unable to stimulate any growth with new money tricks. Japan will be the first country to try something desperate. That's an important point.
It's important, because if Japan does something crazy - another coupon programme like in 2009 where it encouraged consumption by giving away vouchers for certain products - it brings us that much closer to the point where we stop talking about deflation and start talking about inflation. And then, quite quickly, uncomfortably high inflation. And then even more quickly, hyperinflation.
In some ways, death by deflation or death by inflation is a pointless debate. When you're dead, you're dead. And when your money and your retirement dreams have been destroyed, does it really matter the instrument of your demise - or just the fact of it?
Please don't misunderstand me. I'm not recommending you resign yourself to a fate of wealth destruction. I do think it's unavoidable if you have some of your wealth tied up in financial assets. And if you're reading this, you probably do. So what do you do next?
That's really the important question. And it's the important question right now - before the talk of secular stagnation and deflation turns into helicopter money and inflation. We're in the transition phase right now. Deflation rules the day. Cash is kind and the bond market bubble defies the law of gravity.
But markets this extreme will turn on the smallest, least foreseeable things. Just you watch.
Please Note: This article was first published in Capital & Conflict on June 16, 2016.
Dan Denning studied literature and history, moving to Agora Financial in Baltimore fresh out of college. Working alongside Bill Bonner and Addison Wiggin, he became managing editor of Strategic Investments. He then moved via Paris and London to Australia, publishing a book - The Bull Hunter - along the way, and opened Agora's successful office Down Under. He returned to London in 2015 and became the publisher of Fleet Street Publications' financial newsletters.
Disclaimer:
The views mentioned above are of the author only. Data and charts, if used, in the article have been sourced from available information and have not been authenticated by any statutory authority. The author and Equitymaster do not claim it to be accurate nor accept any responsibility for the same. The views constitute only the opinions and do not constitute any guidelines or recommendation on any course of action to be followed by the reader. Please read the detailed
Terms of Use
of the web site.
Recent Articles