Karnataka Loan Waiver: Politicians Change, But Their Economics Remains the Same
Jul 10, 2018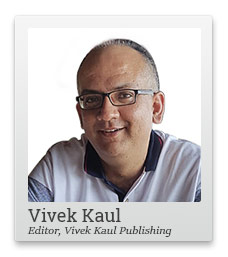 All assumptions are provisional - Philip Roth.
It is one of those rainy days in Mumbai, again.
Umbrellas and raincoats are out.
Roads are flooded.
Traffic at many places is slow moving.
Everybody who could stay at home, has.
And Delhi based television channels are once again talking about the spirit of Mumbai, something that keeps the city going.
Every rainy season, the city goes through the same routine.
The irony is that the Brihanmumbai Municipal Corporation (BMC) isn't exactly short of money, like many other municipalities across the country.
Every year, politicians across different parties, promise to make the next year different, but nothing seems to happen. And this is primarily because they expect different results, by doing the same things they have done year on year. How is that possible? It's not.
Another area where politicians seem to be aping each other across the country is in waiving off farms loans. The latest state which has decided to waive off farm loans is Karnataka. Let's look at this latest farm loan waiver, point by point, to see why it just doesn't make any economic sense (of course, it makes a lot of political sense, which is why different political parties across the country have done it).
--- Advertisement ---


Rs 250 a month in subscription fee could change your life…

You probably spend more than Rs 250 on meaningless stuff every month.

But for less than Rs 250 per month, you can now obtain a subscription to our Hidden Treasure service and get information on high-potential small caps delivered to your email inbox every month.

Yes! Small caps with the potential to give substantial returns in the long run. So don't let this opportuntiy go.

Click here for full details now…
------------------------------
1) The Karnataka government has decided to waive off farm loans of up to Rs 2 lakh. Loans which have been defaulted up to December 31, 2017, will be waived off.
2) The banks which gave these loans will have to be compensated by the state government. This compensation will amount to Rs 34,000 crore.
3) The government in Karnataka is run by the JD(S) and the Congress. As I have said in the past, promising and implementing a farm loan waiver, has become a hygiene factor, for political parties hoping to contest and win an election. To that extent Karnataka has been no different.
4) Of course, the government has to get this Rs 34,000 crore from somewhere. Accordingly, the people in the state of Karnataka will have to pay more for diesel, electricity, petrol, liquor and motor vehicles. There are no free lunches in economics. Someone has got to bear the cost.
As the French economist Frederic Bastiat once said: "Everyone wants to live at the expense of the state. They forget that the state lives at the expense of everyone."
5) Every bank loan waiver, makes people who have been repaying their loan honestly, look stupid. The Karnataka government plans to give Rs 25,000 or the repaid loan amount, whichever is less, to people who have repaid their loan.
This still makes them look stupid because the difference is as much as Rs 1,75,000. Do you think, they are going to repay a farm loan they take on, next time around?
6) A waive off signals to borrowers (in this particular case farmers) that it is not important to repay loans. This goes against the entire idea of trying to encourage financial inclusion in the country. Just opening a bank account and transacting is not financial inclusion.
A farm loan waive off spoils the credit culture of not only those individuals who did not repay their loans, but also those who did.
7) With farm loan waive offs becoming a hygiene factor, there are other states which are expected to do the same as and when state assembly elections happen. Estimates suggest on the whole this could cost upwards of Rs 2,60,000 crore. Bank of America-Merrill Lynch expects the farm loan waive offs to cost around $40 billion.
Someone's going to pay for this. The state governments are going to raise this money through higher taxes and borrowing more. With governments borrowing more, it will crowd out the private borrowers, and the interest rates will go up. And you and I, will pay for this borrowing through higher EMIs. Of course, this is not so obvious in the first place.
8) Loan waivers also make it difficult for borrowers to continue borrowing in the future. When a borrower repays a loan completely, banks are in the mood to extend fresh loans of a higher amount. But after waive offs, banks tend to restrict credit, and this pushes borrowers towards indirect lending channels.
This is another effect of farm loan waive offs, which isn't so obvious in the first place.
9) The farmers of Karnataka are not happy with a waive off of up to Rs 2 lakh and want all their loans waived off. The cost of this works out to Rs 1,20,000 crore. Of course, this like most things that are done in the interest of farmers in this country, from higher minimum support prices to no tax on agricultural income, will benefit the large farmers. And they are organised enough to make these demands.
10) What has also happened in the recent past is that the banks have been busy writing off bad loans given to corporates. While a write off is different from a waive off, only around 10% of the bad loans written off are actually recovered by banks. So, technically there is a difference between a write off and a waive off, practically they are more or less the same.
In this scenario, where corporate loans are being written off, it is difficult to say that farm loan waivers are bad. But at the end of the day, the question is, do two wrongs make a right?
11) Stock brokers have been publishing research notes in which they say that a farm loan waiver will perk-up economic demand in rural areas. It surely will. When people don't have to repay that loan they had taken on, they will surely spend it on something else.
But the question is what will happen next year? And the year after that? Will the government waive off farm loans again to perk-up rural demand?
Economics is not just about the first order effects, which are very obvious. It is more about the second and the third order effects, which actually play havoc with the economy, and are not so obvious. But then stock brokerages are in the business of projecting all is well, how can they go there?
12) To conclude, farming as an economic activity is no longer as remunerative as it used to be. Over the generations farm sizes have become smaller. Also, with an increase in productivity, in case of many agricultural crops, India is producing a lot more than it needs. The need of the hour is to move people away from agriculture. Of course, that is a complicated problem and needs time and thinking. Politicians are in the business of offering simple solutions to complicated problems to ensure that they keep getting elected. And that is a clear disconnect which is not going to go away anytime soon.
Regards,

Vivek Kaul
Editor, Vivek Kaul's Diary
PS: When the markets nosedive, that's the best time to put wealth building in motion. Small caps are crashing - that only means there is more opportunity than ever to buy them up - get our market-beating small caps recommendations here.
Vivek Kaul is the Editor of the Diary. He is the author of the Easy Money trilogy. The books were bestsellers on Amazon. His latest book is India's Big Government - The Intrusive State and How It is Hurting Us.
Disclaimer:
The views mentioned above are of the author only. Data and charts, if used, in the article have been sourced from available information and have not been authenticated by any statutory authority. The author and Equitymaster do not claim it to be accurate nor accept any responsibility for the same. The views constitute only the opinions and do not constitute any guidelines or recommendation on any course of action to be followed by the reader. Please read the detailed
Terms of Use
of the web site.
Recent Articles