The Greatest Depression
Jul 12, 2016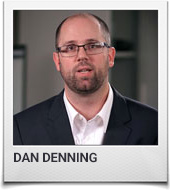 Here's a problem for you to start the week with: soaring stock prices and plunging government bond yields are sending out a bogus signal. They're tempting investors into government bonds just when it couldn't get any riskier - and into stocks when it's harder than ever to increase earnings in a world with too much productive capacity, too much debt, and too few animal spirits.
Here comes the fisc
Did you know the world fiscal derives from the Latin fiscus? The word describes the public "purse" or public treasury of Rome. It was the honey pot of money (gold and silver coins) from all over the Roman Empire coming in to finance the state - and also the lavish and purple lifestyle befitting an emperor descended from the gods.
"The fisc" - or government spending - is much less divine and a lot more expensive today. But it's good for stocks! I'm referring to the big rally on Monday in Japanese stocks. The bullish US jobs report on Friday was a good tailwind. But when prime minister Shinzo Abe's ruling coalition won a big majority in elections for Japan's upper house over the weekend, investors started to think one thing and thing only: more government spending is good for stocks!
Japan is all set to be the first heavily indebted country to ramp up government spending again in an attempt to "stimulate" growth. Deficit spending - or fiscal policy - has been out of favour for the last three years or so, ever since Haruhiko Kuroda took over at the Bank of Japan. Monetary policy - quantitative easing and bond buying to lower rates - has been the preferred option, mostly because it was politically easier than deficit spending.
But negative interest rates and big numbers have a way of eroding objections to deficit spending. People get used to it. They adjust. And because QE and low rates haven't done much at all, the pendulum is swinging back to "the fisc."
Stocks in Tokyo loved it. The Nikkei had its best day in three months, up 3.98%. Because the stockmarket is a forward looking beast, investors are clearly hoping Abe's new stronger majority means he can throw caution to the wind and spend more money. Some of this money, they're hoping, ends up in Japan's corporate coffers.
Banzai!
It's a dangerous game. For the government to spend more, it needs to either raise taxes or issue bonds. It will go with the latter strategy, issuing bonds that the Bank of Japan ends up buying, either in the secondary market from a primary dealer or directly from the treasury. But the Bank of Japan already owns two-thirds of the government bond market. And Japan already has a public debt-to-GDP ratio of 230%. How much higher can it go? And how much more distorted can Japan's bond market get?
Well, if there's some theoretical limit to how big a government's debt can get, I don't know what it is. I do know that historically, huge debts result in a debt and currency crisis. It's the goal of central planners to prevent this crisis for as long as possible - probably until they've prepared their own personal escape strategy, which includes a gated community with armed guards or some mountain redoubt fortress.
Don't underestimate the Japanese. If anyone can keep this going for longer than you thought possible it's Japan. It's 20 years into demographic-driven debt deflation and still going weak.
Advertisement
EXPOSED: The Crony
Socialism of Narendra Modi...

While crony capitalism has taken a beating under Narendra Modi, crony socialism is alive and kicking.

Yes, the public sector is back and so are the HUGE losses!

And in case you thought that this is a problem which we've always had...well, you are in for a surprise. The public sector is burning money at probably the fastest pace ever.

And Vivek Kaul reveals it all in his latest Special Report - "The Crony Socialism of Narendra Modi".

A must read for everyone who is interested in the present state of the country and where it is headed...Plus, it's Absolutely Free!

So, don't delay...Click here to download this Special Report right away!
Here comes Carney
UK investors will take heart from the rally in Tokyo. And they may look forward to the meeting of the Bank of England's Monetary Policy Committee (MPC) on Thursday. Investors in the futures market are pricing in a 74% chance of a cut in the bank rate, according to Bloomberg. That rate is currently at 0.5%. More stimulus please!
Any change Mark Carney makes will be his first ever. His post-Goldman Sachs career at the Bank of England began in 2013. But the MPC hasn't lifted a finger or cut a rate since the 50 basis point reduction of the bank rate in February of 2009. It's been seven lean years of nothing since then.
You don't have to wait until Thursday to hear from Carney, though. He's in front of Parliament's Treasury Select Committee tomorrow. I'll be keen to hear what Steve Baker and Jacob Rees-Mogg ask the governor. Jacob's father, the late William Lord Rees-Mogg, was a former editor of The Fleet Street Letter and a long-time critic of centralised planning and monetary policy.
My guess is they will probably query Carney over his comments last week that Brexit risks "had begun to crystallise" in the UK economy. Was he referring to the freeze in UK property funds? The falling pound? Or the rising FTSE 100?
The last point is the real bone of contention. Brexiters point to the FTSE 100 as giving an "all-clear" signal to the current state of affairs, and to the post-EU future for that matter. They point out that British stocks earning money overseas benefit from a weaker pound. What's the problem?
There are three problems, according to the Financial Stability Report published by the bank last week. First is that the real estate market is dependent on "external financing." If that money dries up or slows down, it's bearish for commercial and residential UK property. This is what investors seem to be anticipating by withdrawing (or attempting to withdraw) money from property funds now.
Second, the bank is constantly worried about the UK's current account deficit. The deficit reached a post-war high of 7.2% of GDP in the fourth quarter of 2015. In the first quarter of this year, it was lower than forecast at £32.6 billion, or 6.9% of GDP. You can see the long-term view in the chart below from the Office for National Statistics. And then you can see the bank's other worry.
Having money to buy what the rest of the world is selling is not a sign of economic weakness. That's another way of saying a trade deficit is not, in and of itself, a bad thing. It means people are earning money and buying goods and services from all over the planet. That can be good news and reflect genuine economic health.
It's not good news if, on the consumption side, spending is financed by accumulating more debt. And it's not good news if the UK's triggering of Article 50 of the Lisbon Treaty drags on forever. The more the uncertainty about the eventual shape of the UK's trading relationship with the EU and the rest of the world, the bigger the threat to foreign direct investment and capital flows into the UK.
In current account terms, if foreign investors shy away from investing in the UK because they don't know what Brexit will look like (or, if it will even happen), then the natural response is a much lower exchange rate between the British pound and the US dollar. Is that exchange rate $1.20? $1.15? Or parity?
Nobody knows. But that's really the point. The FTSE 100 may indeed be pricing in a much lower pound/dollar exchange rate, and telling you its great news for UK-listed multi-nationals. But you could fill a big box up with things we don't know about Brexit. It would be a mistake to say the stockmarket has given the UK economy an all-clear on Brexit.
Don't get me wrong!
Like many of my colleagues here at MoneyWeek Research, I believe leaving will be a long-run winner for the UK and Europe. But the short term is going to be bumpy. That's why the bank went out of its way to mention the possibility of a recession last week, in the context of a high household debt-to-income ratio. That ratio could turn up again if unemployment increases and/or wages fall in a recession.
I'm sure Tim Price will talk about sterling and stocks and the UK's post-Brexit trade future. If you have a specific question about any of them - or something else entirely - please be sure to send it to me today to daniel@moneyweek.com.
The low yield signal trap
You may wonder why I prattle on about historically low interest rates and negative-yielding government bonds. Or why, last fall, Tim began warning that negative yields presaged a bigger crisis ahead. It's because a switch from deflation to inflation could wipe out trillions in savings and trillions more from stock and bond prices.
As recently as 2014, there were no negative-yielding government bonds. Before Brexit, there was $11 trillion worth. 80% of German and Japanese government bonds have a negative yield. The post-Brexit negative yield total is over $14 trillion. The European Central Bank's corporate bond buying programme has driven yields negative on €250 billion worth of bonds in Europe. Italy's shuddering banking system has $1.6 trillion worth of negative-yielding bonds.
Monetary policy driven by central banks has put savers and investors in a dangerous position. To find yield, they must go further afield and take more risk. The Wall Street Journal puts it this way (emphasis added is mine):
The free fall in yields on developed-world government debt is dragging down rates on global bonds broadly, from sovereign debt in Taiwan and Lithuania to corporate bonds in the U.S., as investors fan out further in search of income.

The ever-widening rush for yield could create problems if interest rates snap back, which would cause losses on investors' low-yielding portfolios, or if credit quality falls. And the global yield grab is raising questions about whether rates can prove reliable economic indicators.

Yields in the U.S., Europe and Japan have been plummeting as investors pile into government debt in the face of tepid growth, low inflation and high uncertainty, and as central banks cut rates into negative territory in many countries.
Tomorrow I'll show you why central banks are fighting a losing a battle and why the monetary endgame has begun. But the endgame is dangerous. Why?
If fiscal policy (more government spending and bigger deficits) becomes the big trend for the rest of 2016 and beyond, it puts all those negative-yielding bonds (and the investors who own them) in a precarious position. Fiscal policy is going to look a lot like helicopter money - a way of getting cash and credit into the hands of people who will spend it quickly (so the velocity of money increases).
But the faster money circulates in the real economy, the higher the risk that the economy goes from deflation to inflation. And inflation is a bond killer. Long-term government bonds in particular are susceptible to sudden moves higher in interest rates. Do you see the problem?
Investors and pension funds and insurance companies and central banks have all scooped up long-term government bonds with a low or negative yield in the hunt for income. They've put themselves at risk of a big rise in interest rates, believing such a rise either won't happen (because of low growth) or can't happen (because central banks won't allow it).
This is the stuff of which calamities are made. It's how bad monetary policy turns a recession into a depression. And it's how bad fiscal policy could turn a depression into the Greatest Depression Ever.
Please note: This article was first published in Capital & Conflict on July 11, 2016.
Dan Denning studied literature and history, moving to Agora Financial in Baltimore fresh out of college. Working alongside Bill Bonner and Addison Wiggin, he became managing editor of Strategic Investments. He then moved via Paris and London to Australia, publishing a book - The Bull Hunter - along the way, and opened Agora's successful office Down Under. He returned to London in 2015 and became the publisher of Fleet Street Publications' financial newsletters.
Disclaimer:
The views mentioned above are of the author only. Data and charts, if used, in the article have been sourced from available information and have not been authenticated by any statutory authority. The author and Equitymaster do not claim it to be accurate nor accept any responsibility for the same. The views constitute only the opinions and do not constitute any guidelines or recommendation on any course of action to be followed by the reader. Please read the detailed
Terms of Use
of the web site.
Recent Articles