China is Turning the Trade War with America into a Currency War
Jul 24, 2018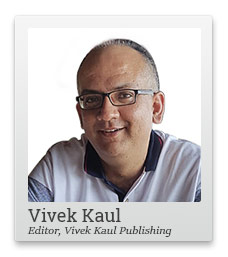 In yesterday's piece we saw how the global trade war initiated by the American President Donald Trump, is likely to pan out.
The Trump administration has been implementing tariffs on Chinese imports into the United States. Of course, China has retaliated by imposing tariffs on American imports into China. But there is something else it has been doing as well.
The value of the Chinese yuan has been falling against the dollar. In early April 2018, one dollar was worth 6.28 Chinese yuan. As I write this, one dollar is worth 6.81 Chinese yuan. This rapid fall in value of 8.4% over a few months, has helped the Chinese exporters.
How? Allow me to explain.
Let's say a Chinese exporter was selling a product in the United States for $100 a unit. This basically meant that in yuan terms he was earning 628 yuan per unit ($100 x 6.28). Let's say the cost of production of this product is 550 yuan per unit. Hence, the exporter makes a profit of 78 yuan or around 14.2% per unit (ignoring other costs like insurance, cost of transport etc., to keep the calculation simple).
Of course, this was in April 2018.
Let's say America imposes a duty of 25% on this product as of today. If the dollar-yuan exchange rate had still been where it was in April, then the Chinese exporter would have to now sell the product at $125 per unit ($100 price plus $25 tariff), if he wanted to maintain his margin of 14.2%.
In this scenario, chances are that the products which are made in America, might have become competitive against the Chinese product (which is basically what Trump says, he wants).
--- Advertisement ---


Missed The Sensex Rally? Here's A Second Chance…

Yesterday, Sensex was back to breaking all the records.

Not only did it reclaim the 36,000 mark…it even touched its All-time High Mark.

But if you missed the rally…you still have a second chance.

Our latest small cap Special Report gives you full details on 3 Niche Giants, or as we like to call them - Junior Blue Chips, which are still attractive. And which you could consider adding to your portfolio right away.

So, don't get left behind…

Click here for full details…
------------------------------
Nevertheless, between April and July 2018, the Chinese yuan has lost value against the dollar. One dollar is now worth 6.81 yuan. This does not seem to be a normal fluctuation in the foreign exchange market. Between February and April 2018, the value of the dollar in terms of yuan had fluctuated between 6.28 yuan and 6.35 yuan, which meant it was more or less stable.
But now the dollar is worth 6.81 yuan and this changes the game to some extent.In order to earn 628 yuan per unit of the product, the Chinese exporter can now price his product at $92.2 per unit (628 yuan divided by 6.81). This has been possible because the yuan has lost value against the dollar, over the last few months.
On top of this he has to pay a tariff of 25%. This works out to around $23. Hence, the Chinese exporter can sell his product at $115 per unit in the American market and still maintain a margin of around 14%.
If the yuan had not lost value against the dollar, the exporter would have had to sell the same product for $125 per unit, in order to maintain his margin. And at that price he may not have been competitive. But at $115 per unit, which is $10 lower, his chances of being competitive are a little better.
This is how the Chinese government (through the People's Bank of China, the Chinese central bank) is helping the Chinese exporters. The question is how is this engineered? How does a central bank ensure that its currency loses value against the dollar?
In this case, it is safe to say that the People's Bank of China has been printing and pumping yuan into the financial system. This is being done to ensure that there is excess yuan going around, and in the process the currency has been losing value against the dollar.
So far so good. The trouble is that this strategy cannot be run for long, simply because a surfeit of yuan going around in the financial system, will ultimately lead to higher inflation as a higher amount of money chases the same production of goods and services.
Also, a weaker yuan would mean that China would have to pay more for its imports. And that will also feed into overall inflation. It remains to be seen what's the tolerance level China has on this front.
As of now, it is safe to say that China is converting its trade war with America into a currency war. Let' see how long this lasts. Some global investors are of the view that we could even see days of 7.25 yuan to a dollar.
Also, it is worth mentioning here that China has access to a nuclear option, when it comes to America. Of the $6.2 trillion worth of American treasury securities owned by foreign investors, China owns nearly $1.18 trillion.
Treasury securities are basically bonds issued by the American government to finance its fiscal deficit, or the difference between what it earns and what it spends.
If push comes to the shove, China can exercise the nuclear option and sell a small amount of these securities in the open market, drive down their prices, drive up yields and in the process interest rates, and create a havoc in America.
Hopefully, the world shouldn't come to that stage simply because nuclear options are nuclear, until they are not exercised.
Regards,

Vivek Kaul
Editor, Vivek Kaul's Diary
PS: When the markets nosedive, that's the best time to put wealth building in motion. Small caps are crashing - that only means there is more opportunity than ever to buy them up - get our market-beating small caps recommendations here.
Vivek Kaul is the Editor of the Diary. He is the author of the Easy Money trilogy. The books were bestsellers on Amazon. His latest book is India's Big Government - The Intrusive State and How It is Hurting Us.
Disclaimer:
The views mentioned above are of the author only. Data and charts, if used, in the article have been sourced from available information and have not been authenticated by any statutory authority. The author and Equitymaster do not claim it to be accurate nor accept any responsibility for the same. The views constitute only the opinions and do not constitute any guidelines or recommendation on any course of action to be followed by the reader. Please read the detailed
Terms of Use
of the web site.
Recent Articles