Banks are Raising FD Rates and That's Good News
Aug 7, 2018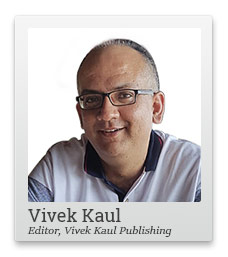 One thing I get regularly accused of is not giving any good news to the readers of this Diary. So, here is the good news-Banks have been raising fixed deposit interest rates. How is that good news? That shall become clear as we go along.
I don't have a list of banks which have already raised interest rates on fixed deposits. But a Google search will should give you all the names.
I had talked about banks raising interest rates in a piece dated May 30, 2018. (You can read it here). The question is why are banks raising interest rates. The answer lies in Figure 1, which basically plots the credit-deposit ratio of banks as a whole.
Figure 1: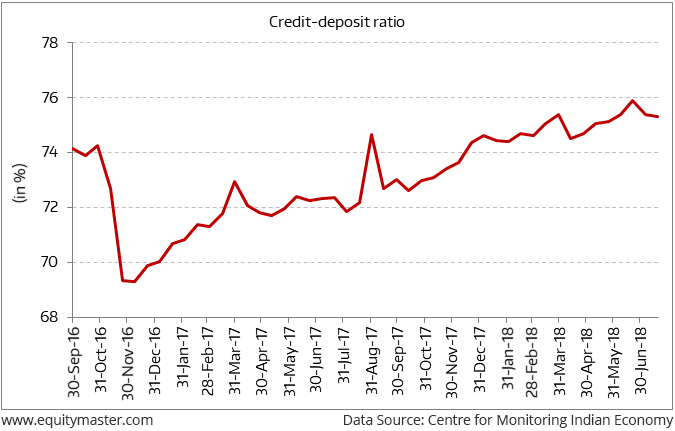 Figure 1 plots the credit-deposit ratio for banks. Credit deposit ratio is basically the total loans given by banks at any point of time divided by the total deposits the banks have at the same point of time.
As is clear from Figure 1, the credit deposit ratio fell in the aftermath of demonetisation. It reached a low of 69.3% on December 9, 2016. This happened because the banks suddenly had a surfeit of deposits, as people deposited demonetised notes of Rs 500 and Rs 1,000, into their bank accounts.
--- Advertisement ---


3 Junior Blue Chips…

We all know that not every small cap is worth buying.

Some are high risk…Some aren't managed well…Some even lack a sustainable business model….

But there is a Special category of small caps which could not only create a lot of wealth over long term…but could even become the Blue Chips of tomorrow.

We call such small caps - Junior Blue Chips.

Click here to know more about Junior Blue Chips.
------------------------------
Of course, banks could not lend out all this money quickly. This money that had come to them suddenly, was lent gradually over the next eighteen months. If they had loaned out all this money quickly, it would have only led to consumer price inflation and asset inflation, something the country could do without.
Only recently, the banks have crossed the level of the credit-deposit ratio that had prevailed before demonetisation. As on July 20, 2018, the credit deposit ratio stood at 75.3%. This basically means that a little over three-fourths of deposits held by banks have been lent out as loans.
It needs to be mentioned here that banks need to maintain a statutory liquidity ratio of 19.5%.
This means that Rs 19.5 out of every Rs 100 of deposits, needs to be compulsorily invested in government bonds.
Further, banks need to maintain a cash reserve ratio of 4% with the Reserve Bank of India (RBI).
This basically means that banks need to maintain Rs 4 out of every Rs 100 of deposit, as a reserve with the RBI.
This means that Rs 23.5 out of every Rs 100 of deposits raised by banks, cannot be loaned out.
That leaves Rs 76.5. 76.5% of bank deposits can be given out as bank loans. Currently, the credit deposit ratio is at 75.3%.
So banks have very little leeway available to continue to lend more, at the current level of deposits. Hence, they need to raise interest rates, in order to attract more deposits into the bank.
The logic being that bank fixed deposits are a relatively safe mode of investment, and at higher interest rates, more people will be interested than fewer.
Of course, deposits are not the only form of funding available to banks, but they continue to be the major form of funding. Deposits typically tend to for 92-93% of the total liabilities of banks.
Let's also take a look at the rate of credit growth, in Figure 2.
Figure 2: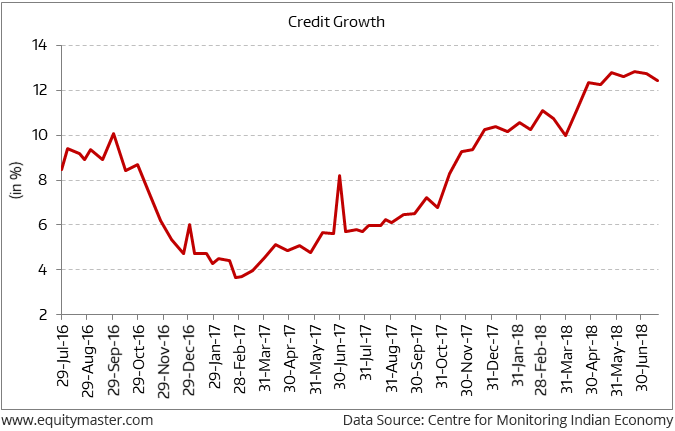 As can be seen from Figure 2, the credit growth crashed in the aftermath of demonetisaton. As on February 24, 2017, it stood at 3.65%. After this credit growth picked up, and recently it crossed 12% per year.
What this tells us is that lending by banks over the past couple of months has been quite robust. Retail lending of banks has continued to remain strong over the years.
The growth in lending to the services sector has been increasing at a very good pace. In June 2018, lending to services grew by 23.3% in comparison to the same period last year. This has been the fastest growth in lending to the services sector, in two years.
Now take a look at Figure 3, which plots growth in lending to the services sector over the last two years.
Figure 3: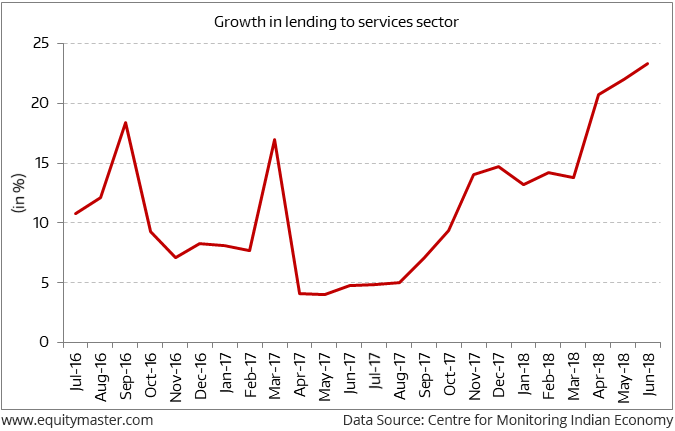 The larger point here being that people take on loans only when they are confident about repaying them. They are confident about repaying the loan, only when they are confident about their economic future.
This is good news for the coming quarters. Of course, this goes against the conventional logic of people borrowing more at lower interest rates. That is not always the case.
Regards,

Vivek Kaul
Editor, Vivek Kaul's Diary
PS: When the markets nosedive, that's the best time to put wealth building in motion. Small caps are crashing - that only means there is more opportunity than ever to buy them up - get our market-beating small caps recommendations here.
Vivek Kaul is the Editor of the Diary. He is the author of the Easy Money trilogy. The books were bestsellers on Amazon. His latest book is India's Big Government - The Intrusive State and How It is Hurting Us.
Disclaimer:
The views mentioned above are of the author only. Data and charts, if used, in the article have been sourced from available information and have not been authenticated by any statutory authority. The author and Equitymaster do not claim it to be accurate nor accept any responsibility for the same. The views constitute only the opinions and do not constitute any guidelines or recommendation on any course of action to be followed by the reader. Please read the detailed
Terms of Use
of the web site.
Recent Articles