On the Shortness of Life
Aug 8, 2016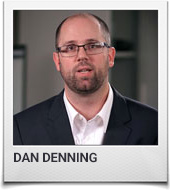 "You must be miserable," a friend said to me earlier in the week.
"Why would you say that?" I cheerfully asked.
"Well, all you ever write about is bad things that could happen. Negative interest rates. The abolition of cash. Martial Law. It's like you revel in writing about the worst things that could happen. That would make me miserable."
"I'm not miserable, though. It is what it is. How I feel about the world doesn't change what's going on in it. Besides, it's not like any of this hasn't happened before. The world isn't any better or worse than it's ever been. Scratch that, I think it's much better. It's great - technology, travel, medicine - if you look around, material life has never been better for most people."
"Then why are so many people unhappy? And why do you only write about the bad stories?"
"Well, that's my job. We have other people to write about how technology is changing the world. I'm fully occupied trying to sort out where the next threat is coming from," I said.
"But that's my point. You only ever focus on the risks. The threats. The misery. QED!"
"Well, you don't invest so it probably doesn't make sense to you. But the first and most important lesson is not to lose what you have. In a bear market, your main job is not to lose money. I think we're in a bear market - or soon will be. Maybe one of the worst ever. My job is to make sure people see that, or at least hear the argument. What they do is up to them."
"But how can that not make you miserable?"
Around and around it went. I'll spare you the details. But I'll assure you, as I assured my friend, that one can be realistic about the world and its troubles and still be quite content, happy even. You find this lesson repeated in philosophy over and over. Two of my favourites on the subject are Boethius and Seneca.
If you're feeling miserable about negative interest rates, cash that could expire, and the general state of the world, read some Seneca. Here are a few of my favourites from his essay "On the Shortness of Life":
Advertisement
EXPOSED: The Crony
Socialism of Narendra Modi...

While crony capitalism has taken a beating under Narendra Modi, crony socialism is alive and kicking.

Yes, the public sector is back and so are the HUGE losses!

And in case you thought that this is a problem which we've always had...well, you are in for a surprise. The public sector is burning money at probably the fastest pace ever.

And Vivek Kaul reveals it all in his latest Special Report - "The Crony Socialism of Narendra Modi".

A must read for everyone who is interested in the present state of the country and where it is headed...Plus, it's Absolutely Free!

So, don't delay...Click here to download this Special Report right away!
But learning how to live takes a whole life, and, which may surprise you more, it takes a whole life to learn how to die.

Putting things off is the biggest waste of life: it snatches away each day as it comes, and denies us the present by promising the future.

But life is very short and anxious for those who forget the past, neglect the present, and fear the future. When they come to the end of it, the poor wretches realise too late that for all this time they have been preoccupied in doing nothing.
The future is going to come whether you like it or not. There's no point in worrying about it at the expense of the present. My aim here - and I think the aim of most of my colleagues - is to give you ideas that help you plan your future so that money isn't a source of anxiety. That makes the present a lot more enjoyable.
Of course you can live a happy and fulfilling life without money. But financial liberty - being debt free and beholden to no one - brings you a kind of peace of mind that no possession can buy. That's not money. That's wealth. And that's an importance difference.
Having a wealthy life, rich with experiences, having family and friends that love you (and whom you love, more or less), having work that you enjoy and that is meaningful, those are the real goals of a good life (or at least some of them). We write about risks and threats so they don't undermine your goals, whatever they are.
But if I've somehow managed to make you miserable this week, please cheer up! Keep learning. Keep living. Keep saving (no matter what the BoE says). And don't spend your time worrying about things you can't control. Life is too short for that.
Please note: This article was first published in Capital & Conflict August 04, 2016.
Dan Denning studied literature and history, moving to Agora Financial in Baltimore fresh out of college. Working alongside Bill Bonner and Addison Wiggin, he became managing editor of Strategic Investments. He then moved via Paris and London to Australia, publishing a book - The Bull Hunter - along the way, and opened Agora's successful office Down Under. He returned to London in 2015 and became the publisher of Fleet Street Publications' financial newsletters.
Disclaimer:
The views mentioned above are of the author only. Data and charts, if used, in the article have been sourced from available information and have not been authenticated by any statutory authority. The author and Equitymaster do not claim it to be accurate nor accept any responsibility for the same. The views constitute only the opinions and do not constitute any guidelines or recommendation on any course of action to be followed by the reader. Please read the detailed
Terms of Use
of the web site.
Recent Articles