Miss De Who Smoked No 10s...
Aug 13, 2018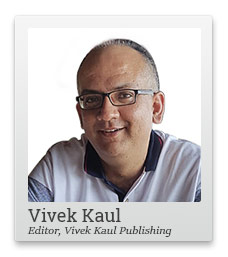 Dreams.
There are dreams that keep coming back.
In one dream, I see Venkatesh Prasad, bowling the slow leg cutter, which bowled the Pakistani batsman Aamir Sohail, in the 1996 cricket World Cup quarter final, India played against Pakistan, in the city then known as Bangalore.
Cricket and ecstasy have never come so close. If I ever smoked marijuana, would have I experienced a greater high? Perhaps not.
In another dream I see Miss Sylvia De smoking and blowing smoke rings into the air, while I am standing under the red gulmohar tree, with my foot on the top of a football, with white and black hexagons, having just stopped it, and waiting to kick it.
It's then that our eyes meet. She is trying to tell me, kid, concentrate on the game. This smoke will just blow into the air...
---
Dear Reader, you of course know who Venkatesh Prasad is. In case you are the kind who thinks that cricket is a menace, well, god bless you. Prasad was a fast slow bowler (can't think of a better term to represent him), who played cricket for India between 1994 and 2001.
But what about Miss Sylvia De or Miss De, as we used to call her.
Before I get into the details, here is the back story with a flashback within a flashback (those who understand their Hindi cinema well, will know what I am saying).
The year was 2010, and it was a slow news day at the newspaper I worked for, back then. To make the dull and dreary day, a little more exciting, and slightly productive, I decided to write a blog about my school, St. Xavier's School, Ranchi. (You can read it here).
--- Advertisement ---


We've Found These 3 Trading Opportunities For You…

If you're a new trader, finding good trading opportunities by yourself can be tough.

But the good news now is that we've already found 3 short-term trading opportunities you could consider acting on right away…without any effort from your side!

These are all fundamentally strong companies that are also technically sound right now. So don't hesitate.

Click here to find out how you can get full details of these stocks right away!
------------------------------
Over the years, an enduring image from school has been that of Miss Sylvia De. Miss De was my class teacher when I was starting school. The class was called Prep (Section B), with Prep being a short form for Preparatory. If I remember correctly she taught us English.
Now what was so special about Miss De? Was she a fantastic teacher? I really don't remember. Thirty-five years have gone by since then and my memory fails me.
But what I remember very clearly is that Miss De was the first woman I saw smoking. Remember, we are talking about Ranchi in the early 1980s, here. It was back then a little more than a one-road mofussil town, with a smattering of public sector enterprises, and some very good schools to boot.
Of course, it was a part of Bihar, a state which continues to be the poorest state in India. Getting back to Miss De. The image of her standing on the first floor veranda of the junior section of Xavier's and smoking away merrily, with a not worry in the world, keeps coming back to my head. (and as I said earlier, sometimes I see her blowing smoke rings).
In the modern sense of the term, the only thing missing from the visual is a glass of beer in her hand.
And this image, makes me wonder, why no parent complained of she setting a bad example for small kids, given that these days they complain at a drop of a hat. Or was it just a much simpler world back then? In fact, from the little I remember Miss De was famous among a generation of parents whose kids studied at Xavier's, for her smoking. And more than being worried, they were slightly amused by it.
How the world changes in just one generation.
I wonder, did the fact that the school was run by Jesuits, make the difference? Being closer to god than an average human being, were they a little more tolerant about her smoking? Small indiscretions could be ignored.
Or was it something exactly the opposite?
Did the Jesuits stop her from smoking, at least in public, and nevertheless, she continued to smoke, without bothering about the consequences.
I would like to believe the last version, given that it is the most romantic of the lot.
Some amount of rebelling never did any system any harm. In a system where everyone kowtows to the leader, we end up with the leading media house of the country publishing an email interview on its front page.
Getting back to Miss De, in the blog I wrote, I asked: "Did Miss De blow smoke rings in the air when she smoked?" Wonder, what is my obsession with smoke rings, given that I don't smoke.
I asked a few more questions:
"What made a Bengali lady smoke in what was then a really small town in erstwhile Bihar, in the early 1980s?"
"How did the paanwala react when Miss De bought her cigarettes? Or did someone else buy it for her?"
"What brand of cigarettes did she smoke? Was it Ms? (a brand of cigarettes for women)"
I don't think so; Ms wasn't launched until the late 1980s, when we were in class four or five.
"Or did she smoke the popular Goldflake or the Wills Navy Cut?"
Too many questions, with nobody to answer them.
Now surprise, surprise, internet can be a wonderful thing at times.
Last week, I got an email from one of Miss De's nieces. She had happened to read the 2010 blog, I wrote about Miss De. A friend had forwarded it to her.
In the email Miss De's niece answered some of my questions.
While she did not tell me whether Miss De blew smoke rings (something I really really wanted to know), she did tell me "it was the ayah [the school maid servant] who used to go daily at 4.30 pm to buy the cigarettes" for her.
Not surprising, given that I just couldn't imagine her going to a paanwallah to buy cigarettes and chitchatting about the weather, the cricket and everything under the sun.
After all, this was Ranchi in the 1980s, we were talking about. I am not sure, how many women would do this in Ranchi, even now in 2018.
And most importantly, the brand she smoked was No 10.
Like many other things in life, this brand of cigarette was also available in another era, in another time. Miss De passed away in 2000.
Regards,



Vivek Kaul
Editor, Vivek Kaul's Diary
PS: Many investors tend to stay away from short-term trading because they think it's too risky. But there's a way to get the best of both worlds - techno-funda - a strategy that identifies short-term trading opportunities in the fundamentally strongest companies. Click here to learn more.
Vivek Kaul is the Editor of the Diary. He is the author of the Easy Money trilogy. The books were bestsellers on Amazon. His latest book is India's Big Government - The Intrusive State and How It is Hurting Us.
Disclaimer:
The views mentioned above are of the author only. Data and charts, if used, in the article have been sourced from available information and have not been authenticated by any statutory authority. The author and Equitymaster do not claim it to be accurate nor accept any responsibility for the same. The views constitute only the opinions and do not constitute any guidelines or recommendation on any course of action to be followed by the reader. Please read the detailed
Terms of Use
of the web site.
Recent Articles