The End of Globalization is the Industrial Revolution Coming Full Circle
Aug 22, 2016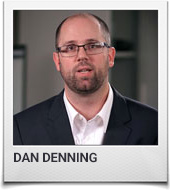 I'm talking about using your phone to summon a self-driving car. It's always where this was headed. Electric car drones replacing black cabs and humans. It's just arrived faster than most people expected. And in an unexpected place: the "Steel City" of Pittsburgh, Pennsylvania.
Uber will launch self-driving cars in a pilot programme in September. It's partnered with Volvo and its XC90 sport utility vehicles. In the initial stages, a human being will be there as a "fail safe". But the presence of a biologic being is probably just cosmetic, to reassure people that the cars and technology are safe.
There's something revolutionary about Uber launching the programme in the city that Andrew Carnegie made famous. Carnegie, the Scottish-American entrepreneur and philanthropist, made his fortune making steel in the heart of the Industrial Revolution in the late 19th century. Much of the work on the Uber programme was done by the National Robotics Engineering Centre at Carnegie Mellon University in Pittsburgh.
When it's not a political event, a revolution is also defined as a 360 turn, returning an object to its original state. Below, I give you seven reasons why I think we're on the cusp of a tech revolution. Globalisation, thus far, has been composed of five waves of industrial revolution.
That cycle is now complete. The next cycle is a revolution on a different scale. A revolution also driven by technology. But technology that will change the next 50 years more than the last 100 years. You'll find seven examples below.
Waves within waves: the technology revolution comes full circle
Take the word "revolution". But don't think about it politically. Think about it as physics or astronomy. As I wrote above, a revolution is a complete cycle of movement for an object, like a planet revolving around its axis or in orbit around a star. The point is, a revolution finishes in the same place it starts. And then begins again.
I've been thinking about it all this week. Why?
Because the end of globalisation as we know it is the industrial revolution coming full circle.
If the industrial revolution has been about the diffusion of economy-changing technologies from one country to another, then you could argue it's completed one cycle. Britain, America, China, the "means of production" in Marx's terms, or the division of labour of the proliferation of free trade, in Adam Smith's terms, has saturated every corner of the global economy.
The cycle is complete. And it's about to begin a new cycle. But this next cycle will be far more powerful, productive, and wealth creating. And it could relieve some of the political pressure which currently makes globalisation so unpopular in the West. I'll come back to that in a moment.
Advertisement
GST & YOU

Presenting Vivek Kaul's latest report on the GST and what is really means for you.

In this special report, which you can download for FREE, Vivek will handhold you through the entire initiative that is the GST. Right from...

What is GST?

How it actually works?

What will be the rate of tax?

And ofcourse, how it impacts you, your income, and the country's total income?

In short, this extremely easy to understand report on what is billed as a historic initiative, the GST, is unmissable.

Grab your copy now...Be among the first to truly know what GST is all about!

Download this Special Report right away!
Seven signs that the future is now and it's better than ever
Academics like to refer to the different waves within the industrial revolution: steam, steel, electricity, energy and information. But the industrial revolution is, itself, a wave of technology-driven change within greater waves. That discussion is beyond the scope of today's Capital & Conflict.
Instead, I want to leave you with seven stories I ran across this week. Just this week mind you. And these are the ones I saw. They provide a nice psychological antidote to the dismal political and economic news. And they also prove that despite our demons, the better angels of human nature are always busy trying to make the world better. Here are seven examples.
Time will tell how many of these innovations become everyday reality and change the world and your life (for the better). But these technology trends are converging at a rapid pace. And that may solve at least one problem created by globalisation: the gutting of the Western middle class and the loss of millions of manufacturing jobs.
The political instability that's been wrought by globalisation - moving factories to places where labour is cheaper and laws less rigorous - showed up with a vengeance in 2016. The rise of Jeremy Corbyn, Donald Trump, and even the victory of Brexit itself - all these have the same emotional wellspring.
Globalisation lowered prices and increased consumer choice. But it seemed to rob many people of meaningful work, and thus, an important part of identity and self-esteem. We all take pride in being able to take care of ourselves and our family. And doing work that matters is a key piece of leading a happy and meaningful life.
So much of the political anger you see today in the world stems from people feeling like victims of economic and political forces beyond their control. And to be quite honest, those forces are beyond any one person's control. But in the evolution of technology, and the revolution of human progress, things are about to come full circle again.
And just at the right time! Left to its own devices, the populist backlash against globalisation could lead to a roll back in the trading ties that bind the world. It could also turn ugly. Europe has plenty of experience with that. But it needn't be that way.
Technology may be coming along at just the right time to bring the revolution back to where it all started. Right here in Britain. More on that next week.
Please note: This article was first published in Capital & Conflict on August 19, 2016.
Dan Denning studied literature and history, moving to Agora Financial in Baltimore fresh out of college. Working alongside Bill Bonner and Addison Wiggin, he became managing editor of Strategic Investments. He then moved via Paris and London to Australia, publishing a book - The Bull Hunter - along the way, and opened Agora's successful office Down Under. He returned to London in 2015 and became the publisher of Fleet Street Publications' financial newsletters.
Disclaimer:
The views mentioned above are of the author only. Data and charts, if used, in the article have been sourced from available information and have not been authenticated by any statutory authority. The author and Equitymaster do not claim it to be accurate nor accept any responsibility for the same. The views constitute only the opinions and do not constitute any guidelines or recommendation on any course of action to be followed by the reader. Please read the detailed
Terms of Use
of the web site.
Recent Articles