Why WhatsApp University Will Ultimately Win
Sep 24, 2018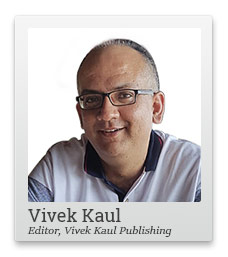 A few months back I appeared as a guest on a podcast. The topic for the podcast was data and government. One of the questions I was asked towards the end of the show was how can a common man keep track of all the data being released by the government and analyse it correctly. My short answer to the question was, he can't.
The key to understanding anything is to have the time to waste time. Yes, dear reader, you read that correctly, the time to waste time. And in the daily rigmarole of life, earning a living, trying to get to work and back home, trying to get things done, dealing with the boss, spouse and children, planning weekend and holidays, and so on, very few people have the time to waste time.
This is true for almost everyone, from ordinary individuals to CEOs. As Yuval Noah Harari writes in 21 Lessons for the 21st Century: "The problem of... individual ignorance besets not just ordinary voters and customers, but also presidents and CEOs. They may have at their disposal plenty of advisors and vast intelligence agencies, but this does not necessarily make things better. It is extremely hard to discover the truth when you are ruling the world. You are just far too busy. Most political chiefs and business moguls are forever on the run."
Again, they are not in a position to waste time. As Harari writes: "Yet if you want to go deeply into any subject, you need a lot of time, and in particular you need the privilege of wasting time. You need to experiment with unproductive paths, to explore dead ends, to make space for doubts and boredom, and to allow little seeds of insight to slowly grow and blossom. If you cannot afford to waste time - you will never find the truth."
At the same time, we are all trying to make sense of the world around us. Trying to get answers to questions that we have, but most of us don't have the time.
--- Advertisement ---


2 Easy Steps Could Get You A Virtually Free Copy of This Valuable Book…

Equitymaster's Secrets – our hugely popular book on investing – is a culmination of lessons and secrets learned in our 20+ years of investing.

This book is a must-read for every serious investor and we strongly believe every Equitymaster reader should have a copy of this book.

Which is why we'd like to send you a virtually free copy today...

All you have to do is:


Share your Indian postal address with us.
Pay a tiny Rs 199 towards postage and handling.
Details here.

NOTE: Please claim your copy as soon as possible as we could run out of stock at any time.
------------------------------
Take the case of petrol and diesel prices, which have been on the boil recently. The oil price currently is lower than what it was in May 2014, when Narendra Modi was sworn in as prime minister. Despite that, the price of petrol and diesel is higher right now than what it was in May 2014.
There are three major reasons for it: a) an increase in the excise duty collected by the central government per litre of petrol and diesel. b) an increase in the rate of value added tax/sales tax charged by the state governments on per litre of petrol and diesel. c) an increase in dealer commission. (You can read about in detail here).
Basically, the taxes on petrol and diesel have gone up and that is why petrol and diesel are costlier now than they were more than four years back, despite the oil price being lower.
The explanation offered for this on WhatsApp forwards and by ministers belonging to the Modi government has been that the excess taxes have been used to repay oil bonds issued by the previous Manmohan Singh government.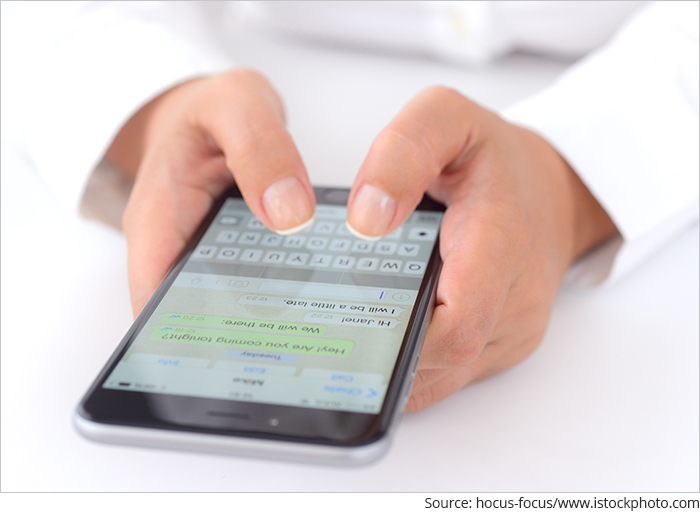 The problem is this is only partly true. Before going any further, let's try and understand what oil bonds are. These bonds were issued by the government to the oil companies for the under-recoveries (the difference between the administrative price and the cost) they suffered when selling petrol, diesel, kerosene and domestic cooking gas, below cost. This happened up until 2009-2010. After that, the oil companies were paid directly from the central government exchequer for any under-recoveries.
Of course, given that these bonds have been issued, the government needs to pay an interest on it and repay them as and when they mature.
Other than paying an interest of Rs 40,226 crore, over the last four years, the Modi government has repaid oil bonds worth Rs 3,500 crore. This means a total of Rs 43,726 crore has been spent on repaying oil bonds and paying interest on them.
The total excise duty collected on petroleum products over the last four years has been Rs 7,49,485 crore. Hence, the total money spent on oil bonds is 5.8 per cent of the total excise duty collected on petroleum products.
While, this conclusion seems pretty straight forward, it took me almost a week of digging to arrive at it. And I could do it primarily because I had the time to waste time. (You can read the complete piece here).
Meanwhile, WhatsApp forwards blaming the oil bonds and the Manmohan Singh government for the high taxes on petrol and diesel, and hence, high petrol and diesel price, had already gone around.
Also, human beings always find a story more believable than a number. As Harari writes: "Humans think in stories rather than in facts, numbers or equations, and the simpler the story, the better." Given this, the story of the previous government being responsible for the current petrol and diesel prices, has gone around more quickly than numbers which clearly state otherwise.
The moral of the story being that the university of WhatsApp is ultimately going to win. Of course, from time to time, I will try my best to keep busting the wrong analysis that keeps popping up on WhatsApp. The question is will that be enough?
Regards,



Vivek Kaul
Editor, Vivek Kaul Publishing
PS: Now you can follow Vivek Kaul on Social Media and get Vivek's updates on the critical issues affecting the economy and your wallet... as they happen. Follow Vivek on Facebook, Twitter, and Google+.
Vivek Kaul is the Editor of the Diary. He is the author of the Easy Money trilogy. The books were bestsellers on Amazon. His latest book is India's Big Government - The Intrusive State and How It is Hurting Us.
Disclaimer:
The views mentioned above are of the author only. Data and charts, if used, in the article have been sourced from available information and have not been authenticated by any statutory authority. The author and Equitymaster do not claim it to be accurate nor accept any responsibility for the same. The views constitute only the opinions and do not constitute any guidelines or recommendation on any course of action to be followed by the reader. Please read the detailed
Terms of Use
of the web site.
Recent Articles