It's Time to Stop Buying LIC Policies
Oct 1, 2018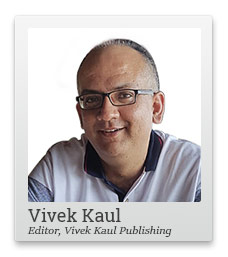 That's correct.
Industries should be allowed to do whatever they want to do: Bribe, wreck the environment just a little, fix prices, screw dumb customers, put a stop to competition, and raid the Treasury [the government] when they go broke.
That's correct.
That's free enterprise.
And that's correct. - Kurt Vonnegut, A Man Without a Country.
The heavily debt laden, Infrastructure Leasing and Financial Services (IL&FS), which has been on a loan defaulting spree, is being rescued. As we law in an earlier piece, the leverage (or debt to equity ratio) of the company has exploded from 7.7 to 16.8 between 2013-2014 and 2017-2018.
The Life Insurance Corporation (LIC) of India, the Orix Corporation of Japan and the State Bank of India (SBI), will invest Rs 4,500 crore in IL&FS, by subscribing to a rights issue. LIC holds 25.34% stake in IL&FS and is the largest shareholder in the company. The Orix Corporation holds 23.54% stake and is the second largest shareholder. SBI holds 6.42% stake in the company and is the seventh largest shareholder in the company.
This decision raises several issues which I shall discuss them point wise. So, here we go.
1) Last week we had run a Twitter poll, in which we asked, should LIC rescue IL&FS. This is the final result of the poll.
Should LIC rescue IL&FS? - https://t.co/WvXnHy0Han

— Vivek Kaul Publishing (@vkpublishing) September 25, 2018
What does it tell us? Nearly 77% of the people said that LIC should not rescue IL&FS. The sample size of 321 voters was pretty decent. Of course, this does not mean that the overall population of India is thinking in the same way. Most people are not bothered about how their savings are being invested, and in their limited mind-space this is basically a non-issue.
The audience on the internet tends to be slightly more educated and hence, a little more worried about their finances than the others, and the results just show that.
Anyway, whatever you and me might think about it, LIC is going to rescue IL&FS and SBI will be contributing to the effort as well. And that's that.
2) LIC will be investing a part of Rs 4,500 crore. Given the kind of money that the firm has access to, this is not even small change for it. But that is not the issue here. The issue is that over the years, LIC has become the rescuer of anything that goes wrong in the world of finance.
Some time back it was forced to acquire the IDBI Bank, which had a bad loans rate of close to 31%. Over the years, LIC has helped the government by subscribing to many initial public offerings (IPOs) and bonds issued by public sector banks, which haven't found investors otherwise. The point being that LIC has becoming a dumping ground for the government, and that is clearly not good news for its policyholders.
--- Advertisement ---


IMPORTANT: Do Not Buy This from Amazon…

Equitymaster's Secrets is our most popular book ever – with over 20,000 copies in circulation.

It is a book we believe every serious investor should have a copy of.

And even though this book is available on Amazon for Rs 1,450…as an Equitymaster reader, we don't want you to have to pay for the book.

Instead, we'll send you the latest edition – virtually free – wherever you want (within India).

Just cover postage and handling charges – a minimal Rs 199, and your hardbound, limited-edition book will be in the mail the very next day!

Click here to claim your book.
------------------------------
3) The government dips into LIC's piggyback like its own piggyback. But there is a difference that needs to be appreciated. The money that LIC has, is the premium paid by its policyholders. Hence, unlike taxes paid by the taxpayers, this money does not belong to the government. It belongs to the policyholders of LIC. This is an important distinction that most people don't seem to understand.
Also, given the lack of interest that the average LIC policyholder shows in his investment, the government is able to get away with this.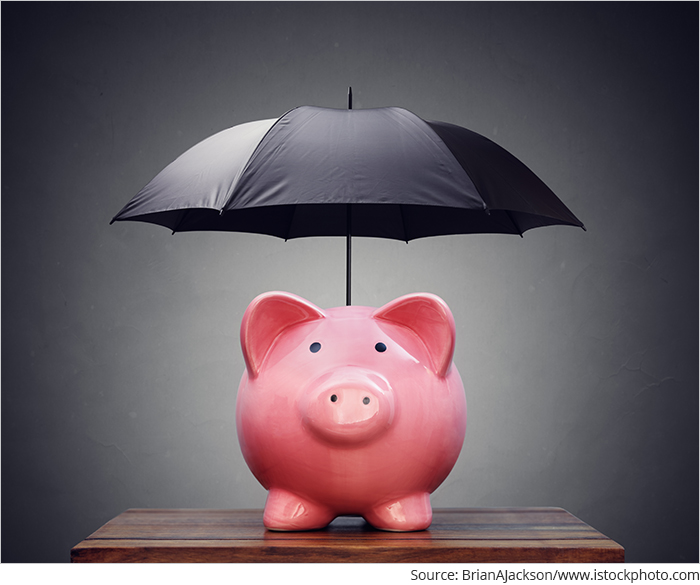 4) The larger point is that every time there is trouble with a financial institution, LIC is likely to come to the rescue. It is worth remembering that LIC is not an asset reconstruction company or a distressed assets management fund or a vulture fund, which buys troubled assets cheaply and then tries to revive and sell them. It doesn't have any expertise in managing and running financial institutions, which are in trouble.
LIC has investments in 20 public sector banks, along with owning IDBI Bank. Given the mess in public sector banks, LIC already has a huge risk built into its investment portfolio.
Banks in India have a huge amount of bad loans. Bad loans are loans which haven't been repaid for a period of 90 days or more.
In fact, as of March 31, 2018, the total bad loans of banks stood at Rs 10,35,528 crore or 11.6% of the total advances made by these banks. In September 2017, the bad loans had stood at 10.2%.
Public sector banks constitute a bulk of these bad loans. The total bad loans of these banks as of March 31, 2018, amounted to Rs 8,95,601 crore or around 86.5% of the total bad loans of banks. In fact, 15.6% of advances made by public sector banks have been defaulted on.
Further, we haven't seen the last of this problem. As Dr KC Chakrabarty has said in the past: "I'll put the figure [of bad loans] around Rs 20 lakh crore." Chakrabarty was the deputy governor of the RBI and before that he was the chairman of Punjab National Bank, somone you could call an ultimate insider.
The point being that we haven't seen the last of the problem of bad loans of banks in general and the public sector banks in particular. There is a clear chance that LIC may be brought upon to rescue more public sector banks in the future. On top of that with the rescue of IL&FS, it will also be expected to bailout private sector financial institutions as well.
Also, on a slightly different note, the bad loans rate of LIC on its investment in debt has been going up. As of June 30, 2018, it stood at 6% in comparison to 4.33% in last June. While 6% bad loans rate isn't much when compared to the bad loans rates of Indian public sector banks, on its own, it is a reasonably high figure.
5) What does all this mean for the average Indian? Once the tendency of the government to get LIC to clean up the mess in the financial sector, is taken in into account, it makes sense for individuals to stay away from buying LIC policies. It needs to be stated here that, LIC like all insurance companies operating in India, is basically an investment company and not an insurance company. The different kinds of policies that it sells from endowment policies to money back policies to unit linked insurance plans, are all different kinds of investment policies with a dash of insurance.
What about the current policyholders of LIC? The terms and conditions of different plans offered by LIC, are different. Hence, it's difficult to give a straightforward answer to this question. A simple answer is to stop paying premiums and make the policy paid-up, but again that comes with the disclaimer that it depends on the terms and conditions of a specific policy and the number of years that the premium has already been paid.
Of course, the average LIC policyholder is financially illiterate (I mean why else would you hand over your hard earned money to LIC otherwise). And given that, he is not aware of all that is happening right now. Hence, I guess it's only fair that he is being taken for a ride. If you are not bothered about your money, why do you expect someone else to be?
6) It's interesting that the largest shareholder(LIC), the second largest shareholder (Orix) and the seventh largest shareholder(SBI), have come together to rescue IL&FS. But what about the third, fourth, fifth and sixth largest shareholders? Why are they staying away from the rescue? Let's take the case of the third largest shareholder, IL&FS Employees Welfare Trust, which own 12% stake in the company. If the employees are not ready to be even a small part of the rescue, it tells you very clearly, how much faith they have in the company, its business model and the assets that it has.
The fourth, fifth and sixth largest shareholders are, the Abu Dhabi Investment Authority (12.56%), the Housing Development Finance Corporation (9.02%) and the Central Bank of India (7.67%), respectively. Why have they stayed away from the rescue?
7) Let's talk about the State Bank of India, the country's largest bank. The first question is why does it have an investment in a private sector non-banking finance company that IL&FS is. Over and above that, the bank made a loss of Rs 6,547 crore in 2017-2018. During the period April to June 2018, it made losses of Rs 4,876 crore. The bank should be concentrating on getting its own house in order first than bailing out failed NBFCs like IL&FS. SBI is clearly a more important systematically important financial institution than IL&FS.
8) Then there is the case of moral hazard. Now that IL&FS has been rescued, what is the message being sent out to the private sector financial institutions? That it is okay to screw up, because ultimately the government in some form will come to the rescue.
9) IL&FS has a balance sheet size of Rs 1,15,815 crore. Of this, the borrowings are at Rs 91,091 crore. Hence, clearly a bailout of Rs 4,500 crore is not going to help much. The key is to sell the projects of the company and keep repaying debt, and prevent the rot from spreading. Of course, this will only be possible if the current lot of the senior management who have been at the helm for years, and messed it up, are asked to go, and an outsider is got to clean the mess.
To conclude, throwing money at a problem does not solve it. It just makes it go away for a short while, until it crops up again. I sincerely hope that the Modi government understands this.
Regards,



Vivek Kaul
Editor, Vivek Kaul Publishing
PS: Now you can follow Vivek Kaul on Social Media and get Vivek's updates on the critical issues affecting the economy and your wallet... as they happen. Follow Vivek on Facebook, Twitter, and Google+.
Vivek Kaul is the Editor of the Diary. He is the author of the Easy Money trilogy. The books were bestsellers on Amazon. His latest book is India's Big Government - The Intrusive State and How It is Hurting Us.
Disclaimer:
The views mentioned above are of the author only. Data and charts, if used, in the article have been sourced from available information and have not been authenticated by any statutory authority. The author and Equitymaster do not claim it to be accurate nor accept any responsibility for the same. The views constitute only the opinions and do not constitute any guidelines or recommendation on any course of action to be followed by the reader. Please read the detailed
Terms of Use
of the web site.
Recent Articles