Is This the Right Time to Invest in Government Owned Oil Companies?
Oct 12, 2018
Investing in public sector units (PSUs) is turning out to be a tricky proposition.
Take Air India for instance. Year after year the carrier's losses have only mounted. That has not stopped the government from pouring more money into it, all to no avail. And mind you, this is money that could have been productively used elsewhere.
To make matters worse, efforts made so far by the government to divest its stake in the beleaguered airline have hit a wall.
Of course, Air India is not listed. But let's say the government decides to do so. Then, it would hardly be a surprise, if like all its previous failed attempts, this route also turns out to be a dud.
Why would any ordinary investor put any part of his hard-earned money in Air India, an enterprise which is perennially loss making?
So not investing in Air India is actually a no-brainer.
But in case of other PSUs, and here I am talking about the listed ones particularly, it's not so simple.
Consider the government owned oil marketing companies (OMCs).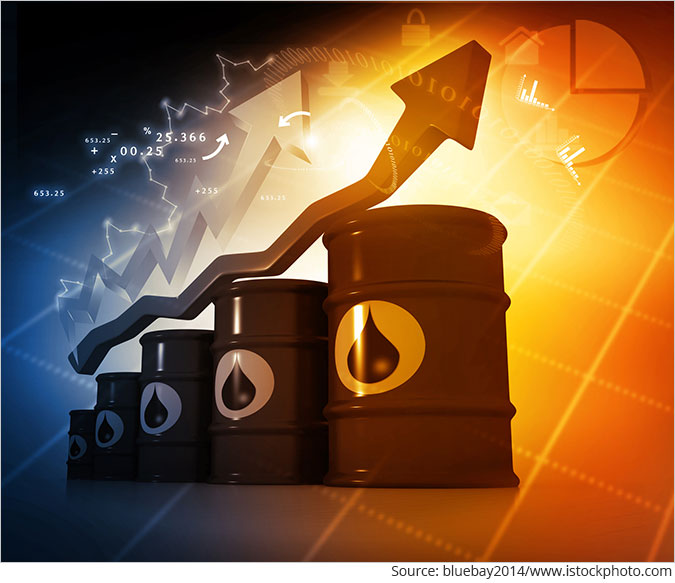 The central government recently cut the prices of petrol and diesel by Rs 2.5 per litre. The government bore a major part of this cut by reducing excise duty on petrol and diesel by Rs 1.50 per litre. The remaining part of the cut of Rs 1 per litre was born by the OMCs.
--- Advertisement ---


The No. 1 Book on Investing That May Never Be Printed Again…

Equitymaster's Secrets is the No. 1 book on investing you'll find anywhere – if you ask us.

Not only does it contain investing wisdom and secrets no one else will ever tell you…

…it also reveals the exact strategies behind our most successful stock picks!

This is a book no serious investor can do without!

If you want a copy for yourself, just let us know, and we'll have a hardbound copy sent over wherever you like (as long as it is within India) – virtually for free.

Click here for details.

We have very few copies of this book left, however – and we have no plans of printing any more. Please claim your copy ASAP if you don't want to miss out.
------------------------------
And here's the crux of the problem.
Oil producing and marketing companies have healthy balance sheets with manageable debt (given the capital intensive nature of the industry) and lots of cash. So they are certainly not in a poor shape like Air India.
Oil Companies: A Quick Look at the Numbers
| Company | RoE (%) | D/E (x) | Dividend Payout (%) | Cash (Rs billion) |
| --- | --- | --- | --- | --- |
| ONGC | 11.7 | 0.5 | 38.3 | 50.8 |
| IOC | 20.1 | 0.6 | 89.7 | 4.9 |
| Oil India Ltd | 6.6 | 0.4 | 41.5 | 33.2 |
| BPCL | 25.2 | 1.0 | 45.9 | 13.5 |
| HPCL | 25.3 | 0.9 | 35.9 | 13.1 |
Data Source: Ace Equity
But even then, investing in these companies is fraught with risks because they are subject to the whims and fancies of the government on the policy front.
Here's Vivek on the issue.
The question is at what cost? The government's decision to get oil marketing companies (IOC, HPCL and BPCL) to fund a part of the cut spooked the stock market. The stock prices of oil marketing companies fell majorly after the decision to cut petrol and diesel prices was announced on October 4, 2018.

In fact, the stock prices of oil producing companies ONGC and Oil India Ltd., also fell in the aftermath. This happened primarily because the stock market has a long memory. Between 2010 and 2014, when the oil prices were high, the oil producing companies were also forced to fund price cuts on petroleum products. This basically meant that oil marketing companies were not allowed to sell petroleum products at a price at which they would make a profit. This led to under-recoveries and oil producing companies were expected to fund a part of these under-recoveries.
Essentially, given that oil prices are volatile and how difficult it is to predict direction, it can be assumed that there will always be an element of uncertainty when it comes to government dictating policies for them too.
And this kind of an interference can be seen in non-oil PSUs as well.
What Should You Do?
It depends on your risk appetite.
If you are looking for certainty with respect to business operations and the idea of government interference makes you uncomfortable, then it makes sense to stay away from PSU stocks.
That said, if a PSU stock with healthy financials is available at very cheap valuations with an enticing dividend yield, then you can consider investing in them as the downside risks can be limited.
I recommended one such PSU stock in The India Letter a couple of months back.
Not surprisingly, in the recent market rout, the stock price of this PSU has corrected as well.
But it is a solid company and worth taking a look at.
Watch this space for more such ideas.
Regards,

Radhika Pandit (Research Analyst)
Editor, The India Letter
PS: Now you can follow Vivek Kaul on Social Media and get Vivek's updates on the critical issues affecting the economy and your wallet... as they happen. Follow Vivek on Facebook, Twitter, and Google+.
Radhika Pandit (Research Analyst), is the Editor of The India Letter and is one of our senior analysts with more than a decade-long stint in the field of equity research. She has helped build our pharmaceutical sector research from scratch and has a firm grasp of the Indian automobile industry. Being an ardent follower of Warren Buffett's value investing philosophy, she believes in investing in solid businesses for the long haul.
Disclaimer:
The views mentioned above are of the author only. Data and charts, if used, in the article have been sourced from available information and have not been authenticated by any statutory authority. The author and Equitymaster do not claim it to be accurate nor accept any responsibility for the same. The views constitute only the opinions and do not constitute any guidelines or recommendation on any course of action to be followed by the reader. Please read the detailed
Terms of Use
of the web site.
Recent Articles