Are You Trying to Time Your Stock Investments? Read This...
Oct 15, 2018
Editor's note: Dear reader, considering the correction in the stock market, I think it's a good idea for me to share with you a relevant piece from our friends at Equitymaster. This one is authored by one of their best analysts, Richa Agarwal, who covers small caps stocks. I believe, you will find it helpful.
---
With the markets getting battered every single day, what are you doing with your money?
Are you anticipating negative global triggers to push the markets even lower? Or do you think the worst is over and the markets can only go up from here? Did you closely track the Reserve Bank of India's (RBI) key interest rate decision?
In short, are you waiting for the perfect time to make your investments?
If your answer is yes, then you are probably making one of the most common investing mistakes.
You see, like you - every other investor hopes to maximize their gain by buying low and selling high. In theory it sounds like the ideal way to make money.
Yet, why is it that a majority of individual investors end up doing the exact opposite?
The problem is that when you're trying to outwit other investors, you are most likely doing what they are doing too.
In other words, you become a part of the herd that's trying to guess the market direction.
The history of the financial markets is replete with instances of how following the herd can be disastrous to your investment.
Step Away from the Herd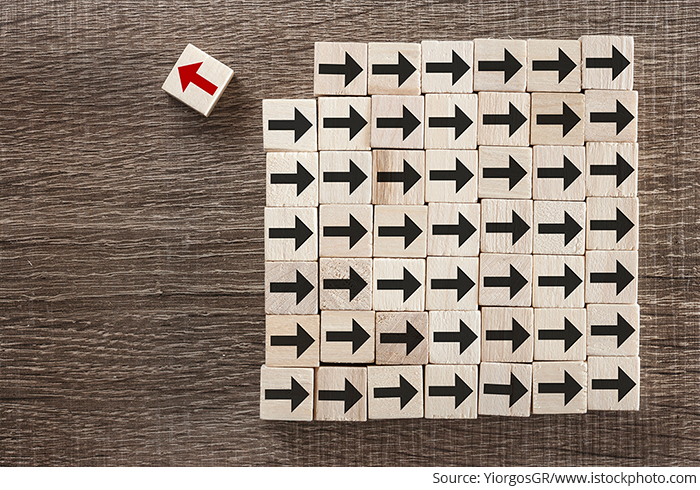 So, are there any good uses of the herd mentality?
For starters, knowledge of the herd mentality's existence can give you a good head start in assessing your investment decisions.
If valuations in the stock market have gone to extreme levels - much higher than relative historical valuations - it is not the 'new normal' but in fact could be a sign of the herd mentality coming in to play.
The opposite stands true as well. If broad market valuations are significantly depressed compared to historical norms, it may well be the case of investors jumping ship following the herd.
--- Advertisement ---


We've Made Our Decision (And You Have Less Than 5 Days Left) …

In a few days, you will no longer be able to claim your copy of Equitymaster's Secrets – our most popular book on stock picking.

We made it clear to you that we wouldn't be able to keep this offer open for much longer – and we've reached that juncture.

At 11:59 PM, 19th October – we will pull this offer down.

You will not be able to claim your virtually free copy of Equitymaster's Secrets any time after that.

We urge you to waste no time in registering for your book.

Click here to get your copy.
------------------------------
Take the smallcap space for instance. As I have been writing to you, smallcap stocks have born the brunt of this market crash and have fallen well over 30% from their peaks. Individual hands are offloading stocks due to the herd mentality of the market.
While common sense says the best time to buy is when the markets are depressed, most investors tend to become so pessimistic that they wouldn't touch stocks even with a 6-feet pole.
However, this does not mean that you should be a blind contrarian and just go against the herd without doing your research first. You'll just end up catching on to a falling knife, without much recourse.
The problem with timing markets is that you are only looking at price movements of stocks instead of their intrinsic value.
So instead of taking on the task of predicting peaks or bottoms, take the bottom-up approach and focus on individual stocks.
If you find a stock with robust fundamentals, great management, solid past track record and sufficient future growth visibility at a price that offers sufficient margin of safety, then don't bother finding out where the herd is heading.
Invest for the long term and let the magic of compounding do its work.
This is exactly the approach we take in my service, Hidden Treasure.
We don't care where the markets are headed or try to time our recommendations. We simply focus on the fundamentals and wait for stocks to catch up to their intrinsic value.
A quote by legendary fund manager Peter Lynch sums up the message quite aptly:
'Far more money has been lost by investors preparing for corrections, or trying to anticipate corrections, than has been lost in corrections themselves.'
Regards,



Richa Agarwal (Research Analyst)
Editor, Hidden Treasure
PS: Market volatility always ends up giving us lots of opportunities to invest. It is just a matter of getting it right. One easy way to get it right - sign up for our fantastic small cap service. In fact, we are so convinced that you should sign up now that we are giving away a free year of the service to entice you. Find out how to get your free year.
Richa Agarwal (Research Analyst), Editor, Hidden Treasure, has over 7 years of experience as an equity research analyst. She routinely scours the small cap universe for fundamentally strong companies trading at attractive prices. Having degrees in both finance as well as engineering has served her well in analysing business models across the small cap space.
Disclaimer:
The views mentioned above are of the author only. Data and charts, if used, in the article have been sourced from available information and have not been authenticated by any statutory authority. The author and Equitymaster do not claim it to be accurate nor accept any responsibility for the same. The views constitute only the opinions and do not constitute any guidelines or recommendation on any course of action to be followed by the reader. Please read the detailed
Terms of Use
of the web site.
Recent Articles