Nobody Honks in Bali - Lessons for Indian Tourism
Oct 17, 2017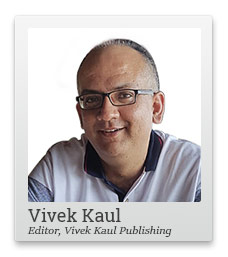 I recently spent a week in the island of Bali and was left really impressed with it. As soon as the taxi left the airport and moved slowly towards our hotel, which was around six kilometres away, I felt something wasn't right.
There was bumper to bumper traffic leaving the airport, on a bright and sunny but a slightly humid day. The cars were all moving in their lanes, without trying to criss-cross each other. The only noise (if I can call it that) was the humming of the car AC.
I reached the hotel around 45 minutes later. It was only then that I realised why the drive had seemed almost surreal. Despite, slow moving bumper to bumper traffic, which took us three-fourths of an hour to move six kilometres, nobody was honking.
Yes, I barely heard anyone honk in the 45 minutes it took us to reach the hotel from the airport. And this is something that became even more obvious over the next seven days I spent on this Indonesian island - nobody honks in Bali.
Of course, living in Mumbai and visiting Delhi often, this seemed totally unbelievable. But that is how it turned out to be. And that is not the only thing that I was left impressed with.
The island of Bali has a total area of around 5,780 square kilometres. This is 0.18 per cent of India's total area. Or to put it in more representative terms, it is slightly bigger than the smallest Indian state of Goa (3,702 square kilometres).
In 2016, 4.9 million foreign tourists came to the island. This number has constantly been increasing. In 2008, 2 million tourists had come to the island. This basically implies an increase of 11.9 per cent per year on an average.
Where do you think the number of foreign tourists coming to India stands at? Take a guess. India is more than 500 times bigger than Bali (569 times to very precise). So, how many more tourists does it get?
The annual report of the ministry of tourism suggests that in 2016 8.9 million foreign tourists came visiting. This is not even double that of Bali, an island which is just a little bigger than the smallest Indian state.
In 2008, 5.3 million foreign tourists had come to India. As mentioned earlier, 8.9 million foreign tourists came to India in 2016. This implies an increase of 6.7 per year, on an average.
What these data points tell us is that India does not get many foreign tourists relative to its size, but Bali does. One of the important reasons for this lies in the fact that Bali is very close to the Western part of Australia. In fact, it takes more or less the same time to fly from Perth in Western Australia to Denpasar (the capital of Bali), that it takes to fly from Perth to Melbourne.
Given this short travel distance, and the famed love of the Aussies for surfing, keeps attracting them to Bali. In fact, in 2016, more than a million Aussies came visiting. But this is expected to change in 2017, with the number of Chinese tourists expected to outnumber the number of Aussies.
So, what is it that makes Bali an attractive tourist attraction? And what is it that India can learn from this small island, and implement. I need to state upfront that I am not an expert on tourism in different parts of the world. Hence, this is more of a summary of what I saw and felt, in the week that I spent on the island.
1) First and foremost, no visa is required to enter Bali, if you are planning to stay for a period of up to 30 days. This basically means you can just get up and go to Bali, whenever you feel like.
2) The entry into Bali, after landing at the Denpasar Airport, in my case, was very quick. The same is really not true about many Indian airports, especially Goa. The Goa Airport at Dabolim is an absolute nightmare, both ways, while arriving as well as departing. And the sad part is that it is a new airport.
3) The look and feel of Denpasar Airport is very international. This is something that India is catching in on. Even smaller airports like Mangalore, Kozhikode and Visakhapatnam, have a good international feel to them. Airports create the first impression about any country, and they need to look good and clean, and work efficiently.
4) In my seven-day stay I rarely got a feeling that a local Balinese was trying to rip me off. This is a feeling that I get almost every time I go to Goa. Having said this, one does have to be careful even in Bali especially while exchanging currency. Given that the Indonesian rupiah is a weak currency, while exchanging dollars into rupiahs, some shops have a tendency to give an amount which is lesser than what they really should. Of course, some amount of haggling while buying something is always good, like at any other tourist destination.
5) The island is extremely clean and that's not just because of the local government, it is also because the local people like to keep it clean. Even the roadside shops constantly keep cleaning their surroundings and they don't litter. Bali is extremely swacch and there is thing or two cities or states in India, which want to promote themselves as tourist destinations need to learn from it.
6) Bali has all kinds of hotels, from the ones offering super-luxury to basic reasonably priced budget hotels. This is a huge problem in India. We either have big luxury hotels or very small ones trying to rip-off customers. There is nothing (or very few) hotels that come in between. Also, restaurants cater to all kinds of clientele. Having said that food in Bali is cheaper than it is in places like Goa and touristy parts of Kerala, in India.
Picture 1
7) While most of Bali is extremely beautiful, there are (as expected) a few places which are not as beautiful as the others. But even in these cases, there are things that the local authorities have tried to do to make the visits of the tourists to these places memorable. Take the case of the Candidasa beach. It is a reasonably good beach but nowhere as good as some of the other beaches like the Virgin Beach, the Blue Lagoon Beach or the beaches of Nusa Dua. If you look at Picture 1, a heart like structure has been placed close to the sea at the Candidasa beach, and people simply love coming and taking pictures in front of it.
What this tells us is that some thought has gone into making a reasonably good tourist destination into a great one. This is a point that Indians really need to learn.
8) Also, some thought has gone into what tourists really want. Whether this has come just from the initiative of local people or the local government, I really don't know. Take the case of surfing. The Aussies love to surf. And there is great infrastructure available for anyone who wants to surf. From shops that provide surfing boards on rent to surfing instructors, everything is available very close to the beaches.
Another great example is that of terrace cultivation (see Picture 2 on the next page), which has been turned into a huge tourist attraction. Having grown up in Ranchi (in the Chotanagpur plateau), I have seen such modes of cultivation, but never thought it could become a huge tourist attraction. Apparently, and this is from what the driver who drove me around Bali, told me, the Aussies love it.
9) Bali also has a huge number of beautiful Hindu temples. One needs to wear a sarong while entering these temples, or the legs need to be decently covered (So you can go in if you are wearing a pair of trousers or salwar kameez, but not if you are wearing a pair of shorts or a skirt for that matter). To make it convenient for the tourists, sarongs are available at the temples for free or at a nominal fee. Hence, while local sentiments regarding the culture are not hurt, the tourists not carrying their own sarongs, are not turned away as well.
Picture 2
10) The roads in Bali are simply superb. The beaches are very clean. And there is a happening night life. Night life is one point where India really loses out on. Even our big cities barely have any night life, other than restaurants which stay open till midnight. Tourists visiting India have to simply stay in their hotel rooms once it's dark.
In fact, the entire attitude of the bureaucratic establishment in India is that anyone wanting to go out at night, wants to create trouble. How do you go about changing anything like that?
11) The rates of entry to most historical monuments are very reasonable. I paid around 20,000 rupiah (around Rs 100) on an average to enter historical monuments. In India, a foreigner needs to pay Rs 1,000 to enter the Taj Mahal in Agra. And this leads to a lot of needless disputes, in establishing who is an Indian and who is not.
Some of my relatives who have gone to Taj Mahal have been stopped because people issuing tickets thought they are foreigners. They have then had to answer questions like who is the chief minister of Delhi, to prove that they are Indians. Even the author Ruskin Bond, had to pay foreign rates to enter Taj Mahal. He is as Indian as anyone can get.
At the end of the day, how much does the government actually make through getting foreigners to pay extra? Is it really worth the trouble? I don't think so.
There is no rocket science in the things that I have listed above. They are as basic as things can get. But these are some of the things that cities and states in India looking to promote tourism can do. A couple of cities which I think have some infrastructure already to do this are Mangalore and Visakhapatnam.
Visakhapatnam has some fantastic beaches (though not very clean) just outside the city. It is a very clean city (in fact the cleanest Indian city I have ever been to in recent years). It also has several other tourist attractions and good eating places. And it has the capacity to become another Goa (of course that would also mean lowering taxes on alcohol, something our politicians are not comfortable with). Now only if the local government could get things going.
Tourism has great potential to create jobs. Also, it needs minimum investment from the government though the governments needs to promote it and get things going initially.
Vivek Kaul is the Editor of the Diary. He is the author of the Easy Money trilogy. The books were bestsellers on Amazon. His latest book is India's Big Government - The Intrusive State and How It is Hurting Us.
Disclaimer:
The views mentioned above are of the author only. Data and charts, if used, in the article have been sourced from available information and have not been authenticated by any statutory authority. The author and Equitymaster do not claim it to be accurate nor accept any responsibility for the same. The views constitute only the opinions and do not constitute any guidelines or recommendation on any course of action to be followed by the reader. Please read the detailed
Terms of Use
of the web site.
Recent Articles