The Reversal of Globalisation and Stock Market Investors
Oct 18, 2016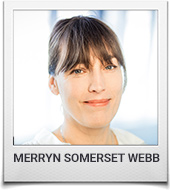 All the best fund managers will tell you that they care not a jot for politics or economics. They aren't interested in a point of GDP growth here or a point there. It makes no odds to them if central banks do or don't miss their inflation targets. And they pay no attention whatsoever to what's going on day-to-day in the news.
Their best ideas, they will tell you, are all about stockpicking and stockpicking alone. They care about management, about earnings and cash predictability, about an individual firm's dividend sustainability and of course about price. Good stocks, they say, can be picked without much reference to anything else.
They're mostly right. As one of the really good ones told me a few months ago, for most managers, every five minutes spent thinking about either Brexit or interest rates is five minutes wasted.
However, every now and then it pays to listen very carefully to the political grandstanding around you. It might contain a long-term message. Now might be one of those times - if you invest in the world's bigger corporations at least.
Consider the fabulous tailwinds global firms have been working with for the past 30-odd years. Interest rates have been coming down fast, making their debt cheaper. Globalisation has meant that they have been able to move and sell around the world with huge ease, with full political support. It has also given them access to vast pools of cheap labour and the ability to structure themselves to pay as little tax as possible to the most competitive tax jurisdictions on offer. It's been a good - and very profitable - combination.
Now consider the environment today. All these things are very obviously going into reverse. Debt can't get much cheaper - and in the US at least it might soon get a little more expensive. Protectionism is back. According to research organisation Global Trade Alert, protectionist measures were up 50% in 2015 year-on-year, with initiatives harming foreign commercial interests outnumbering liberalisation initiatives by three to one.
Advertisement
[VIDEO]: 58 Minutes with Vivek Kaul...
The "India Crisis" that I have been warning you about in my previous emails just got worse.

In fact, to help me explain to you the potential danger this crisis puts you and your family in...

We invited lauded journalist Vivek Kaul to speak with me at our Equitymaster offices in Nariman Point.

Click HERE to see that video and learn:



What India's demographic dividend really looks like
What industries India really needs to focus on to get on top
What the government is really concerned with
Why you should begin to protect your financial assets and family immediately

*Plus valuable information on the current real estate market

Click HERE to watch the full 58-minute video.
There will be more. Donald Trump is firmly anti-globalist; Hillary Clinton isn't exactly blowing a trumpet for free trade; and it is worth noting that 81% of last year's new protectionist measures came from G20 countries. The likes of Christine Lagarde will no doubt keep making speeches insisting that we must "restore a climate that supports a rebound in trade". But they can't make it happen.
At the same time, national politicians are rather less onside than they used to be; those in doubt need only have a quick skim through Theresa May's conference speech this week in which she told us she was putting big business "on warning".
That brings us to tax. We live with extraordinary levels of public debt. In times of trouble, governments go where the money is - and where there is a story that allows them to go after it. Russell Napier of Electronic Research Interchange, the online research portal, notes that after wars, the story is often about the people who can be shown to have benefited from the war (post-second world war Japan being an example). Call them bad. Take their money. Easy.
So look around you: who's got lots of money and can be considered to be part of today's global problem? Could it be big corporations with their much-discussed savings glut? Might some of them - the big banks perhaps - have caused the crisis in the first place? And might others have made the inequality problem that followed the crisis much worse than it needed to be by paying too little in both wages and taxes?
You could make the case. Corporate tax rates might still look to be coming down around the world (for now at least). But the amount of cash governments intend to take from corporate profit piles is not. So the UK has its newish diverted profits tax which looks likely to hit 100-odd large firms.
We see Washington going after Europe's banks for cash: witness the $14bn demand received by Deutsche Bank last week. And we see Brussels going after US tech firms. Google is fighting an antitrust case in the EU and the commission has already demanded that Apple pay $14.5bn to Ireland to cover unpaid taxes. Apple's Tim Cook said that order was "political crap". He could well be right. But that's too bad: in times such as these, political crap trumps corporate entitlement.
The same sort of thing is happening in the world of wages. The UK didn't have a minimum wage until 1999. But today, you can't move for politicians promising to raise it: the fact that its introduction brought with it no massive rise in unemployment means that we are no longer arguing about whether to have it or not - just about the price.
This matters to our government more than seems immediately obvious. Low wage earners end up with a living wage regardless of what their employer pays them: the state takes the pain via the top ups it offers under the tax credit system. That's expensive. Higher minimum wages make it less expensive by transferring the cost of giving people a living income from the state to the corporation.
Corporations aren't mad for that - obviously. But they aren't the first voice in line any more. The UK isn't alone in embracing a higher minimum wage. The IMF has told the US it must raise its own if it wants to have a hope of "keeping globalisation alive" for example while California's governor has just signed a $15 per hour minimum into law (Mrs Clinton says she hopes this kind of thing will "sweep the nation"). Wages are also rising fast in much of the rest of the world (the Hay Group forecast total wage rises of well over 6% in Vietnam and China this year, for example). None of this is good for profits - nor for the sustainable predictable dividends investors want.
This is not to suggest that the prices of your favourite global consumer defensive stocks will collapse in the short term. Just to say that you shouldn't necessarily think of them as solid can't-go-wrong multi-decade holdings any more. The marvellous tailwinds of the last few decades look to be turning into headwinds for the next few. That will make success more a matter of finding a way to create real revenue growth than of relying on falling costs and impressive financial engineering to keep profits rising. Very few share prices yet reflect that change.
Please note: This article was first published in MoneyWeek on October 10, 2016.
Merryn Somerset Webb is the editor-in-chief of Moneyweek, the best-selling financial magazine in the UK, and is a director of two investment trusts - the Baillie Gifford Shin Nippon Trust and the Montanaro European Smaller Companies Trust. Before joining Moneyweek, she worked at the Japanese public broadcaster NHK, SBC, UBS, BNP Paribas, and The Week. Merryn has a weekly column in the FT and a monthly column in Saga. She is a regular TV/radio commentator and speaker on financial matters.
Disclaimer:
The views mentioned above are of the author only. Data and charts, if used, in the article have been sourced from available information and have not been authenticated by any statutory authority. The author and Equitymaster do not claim it to be accurate nor accept any responsibility for the same. The views constitute only the opinions and do not constitute any guidelines or recommendation on any course of action to be followed by the reader. Please read the detailed
Terms of Use
of the web site.
Recent Articles