RBI-FinMin Bhai Bhai is Always a Bad Idea
Oct 24, 2018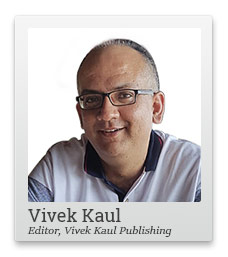 I stopped reading news magazines many years back. With newspapers getting into analysis, there was no real need to wait for a week or a fortnight, in order to read a magazine and read more or less the same thing with bigger pictures and random design.
Nevertheless, in the recent past, I have gone back to at least flipping through magazines to get a flavor of what they have been saying. Given this, I picked up the recent issue of the India Today magazine, which has a cover story on the Indian economy titled Distress Signals.
The authors write: "So while the economy is navigating choppy waters, the government is being criticized for the lack of coordination between the central bank and North Block [a fancy name for the ministry of finance, which Delhi journalists like to use]."
This is an amazingly flippant statement to make and could have only been made by a Delhi based magazine, a city where everything can be managed.
The comment has been made in light of the Reserve Bank of India (RBI) not going all out to defend the value of the rupee against the dollar. The trouble, as I have explained on multiple occasions before is, a central bank getting obsessed with holding the value of its currency against the dollar, is inevitably a bad idea.
If that means that the RBI does not do what the finance ministry wants it to, then it is basically doing the right thing, the lack of coordination notwithstanding. If central bankers always did what politicians and bureaucrats wanted it to do, the world would have been a much worse place by now.
There is another story going around on the so called lack of coordination between the RBI and the ministry of finance. Eleven public sector banks, which are in a bad shape, have been put under preventive corrective action(PCA) framework by the RBI. Among other things, there are deposit and lending restrictions in place for these banks.
It is being said that these lending restrictions are hurting the overall lending carried out by the Indian banking sector. But that's far from true. Take a look at Figure 1, which basically plots the growth in non-food credit of Indian banks, since May 2014, when Narendra Modi was sworn in as prime minister.
Figure 1: Lending Growth is Strong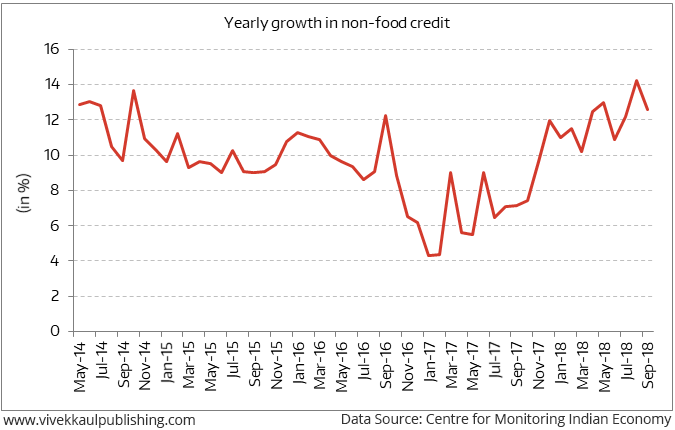 Banks in India give out loans to the Food Corporation of India for the procurement of rice and wheat directly from farmers. Once this is subtracted from the overall lending carried out by the banks, what remains is non-food credit, which is a better reflection of how much the Indian economy is borrowing.
One look at Figure 1 clearly tells us that non-food credit has been growing very robustly in the recent past. It grew by 12.57% in September 2018 in comparison to September 2017.
Since December 2017, non-food credit has shown a constant double digit growth, which hasn't been the case for a large part of Modi's tenure. This, despite there being lending restrictions on many public sector banks.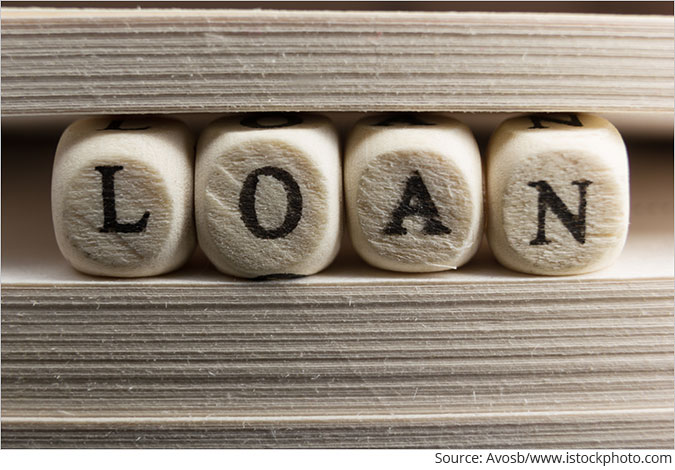 This is a point that Viral Acharya, a deputy governor of the RBI, made in a recent speech: "There is an assertion being made in some circles that imposition of the PCA has starved the Indian economy of credit. There is little factual basis for this assertion, either for the overall economy or at sectoral level. While it is true as shown above that PCA banks are experiencing lending contraction on average (in terms of their year on year growth in overall advances), the nominal non-food credit growth of scheduled commercial banks has been close to or above double-digit levels, for past several quarters, and with a robust distribution across the sectors of the real economy."
What is happening here? As Acharya said: "This is because the reduction in lending at PCA banks is being more than offset by credit growth at healthier banks. This is indeed what one wants - efficient reallocation of credit for the real economy with a financially stable distribution of risks across bank balance-sheets."
The point being that the banks which are in a healthy position are the ones which have been making the loans. As I have written in the past, the Indian banking sector is getting privatised, irrespective of what the government wants. In the recent past, the private sector banks have collected more deposits and given more loans, simply because they are healthier than their public sector counterparts.
It is important that the public sector banks continue to remain under PCA. As Acharya said in his speech: "PCA banks are de-risking the asset side of their balance sheets by moving away from riskier sector loans to less riskier ones and government securities; the first and foremost priority is to limit (effectively, taxpayer) losses at PCA banks and prevent further erosion of their capital... It is important, therefore, that the PCA framework to deal with financially weak banks is persisted with. Any slackening of the approach in the midst of required course action is an all too familiar and ultimately harmful habit that we must eschew."
Ultimately, it is important that public sector banks under PCA stop bleeding and require no more capital from the government (i.e. the taxpayers). If that means that their operations need to be limited, then so be it. Dear Reader, I don't know about you, but as a taxpayer, I am really fed up of bailing out these banks and other public sector institutions.
It's time my money is put to some good use.
Regards,



Vivek Kaul
Editor, Vivek Kaul Publishing
PS: Now you can follow Vivek Kaul on Social Media and get Vivek's updates on the critical issues affecting the economy and your wallet... as they happen. Follow Vivek on Facebook, Twitter, and Google+.
Vivek Kaul is the Editor of the Diary. He is the author of the Easy Money trilogy. The books were bestsellers on Amazon. His latest book is India's Big Government - The Intrusive State and How It is Hurting Us.
Disclaimer:
The views mentioned above are of the author only. Data and charts, if used, in the article have been sourced from available information and have not been authenticated by any statutory authority. The author and Equitymaster do not claim it to be accurate nor accept any responsibility for the same. The views constitute only the opinions and do not constitute any guidelines or recommendation on any course of action to be followed by the reader. Please read the detailed
Terms of Use
of the web site.
Recent Articles