All's Not Well On the Oil Front
Nov 12, 2018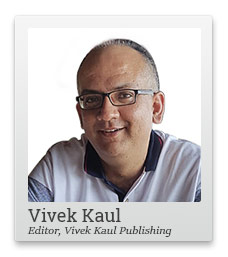 Oil prices have been falling in the recent past. The price of the Indian basket of crude oil had reached $85.16 on October 4, 2018. On November 8, 2018, the price stood at $71.11 per barrel (the latest data available).
In a matter of five weeks, the price of oil has fallen by 16.5%. Some analysts have even gone on record to say that a bear market in oil is on. My reading of the oil scenario suggests that they are probably jumping the gun.
Explaining the movement in oil prices (up or down) is always a tricky business given that a whole host of political and economic factors at work. Let's look at this situation point wise.
1) On November 5, 2018, the American sanctions against Iranian oil exports came into force. Theoretically this would have meant lesser oil being available for consumption globally. Hence, this should have pushed oil prices up. But that doesn't seem to have happened. On November 1, 2018, the price of the Indian basket of crude oil was $80.08 per barrel. By November 8, 2018, it had fallen to $70.11 per barrel.
What explains this? The United States has granted waivers to eight major customers of Iran (including India). This allows these countries to continue importing oil from Iran, as long as they are phasing out these imports.
2) So, the oil shock that was supposed to happen in the aftermath of the American sanctions against Iranian oil exports, did not really come through. Also, what had happened was that meanwhile Saudi Arabia along with Russia, had decided to produce more oil, in order to cushion the world from the American sanctions against Iran. Hence, there was a supply glut.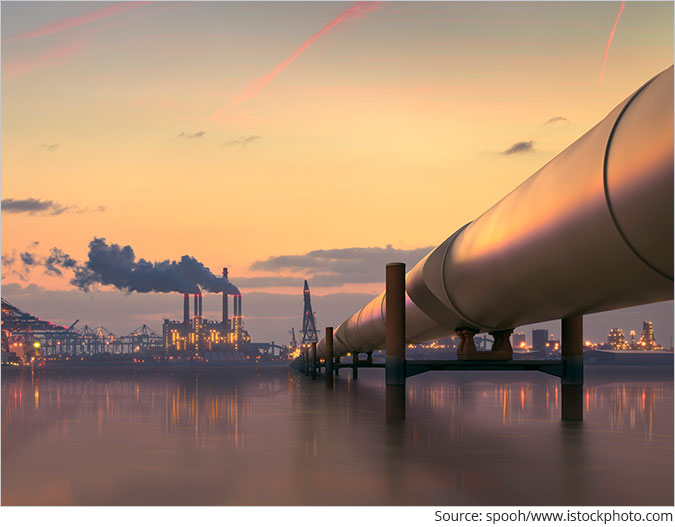 3) Given this, with the oil-supply going up, the oil price started to come down. In fact, it more or less crashed, within a period of one month. Of course, this is something that hasn't gone down well with the oil producing countries led by Saudi Arabia and the oil cartel OPEC (Organization of the Petroleum Exporting Countries of which Saudi Arabia is the leader).
These countries are largely dependent on revenues from oil exports. Hence, falling oil prices hurt their revenue generating abilities. Typically, within the OPEC, Saudi Arabia acts as the swing producer, basically meaning that it increases or decreases its production depending on whether it wants the oil price to fall or go up.
On November 11, 2018, the energy minister of Saudi Arabia said that it plans to reduce oil supply to global markets by 0.5 million barrels per day. The Reuters reports that this cut is around 0.5% of the global oil production.
This move is expected to stabilise the price of oil, which has been falling for more than a month, to some extent.
--- Advertisement ---


Be Greedy When Everyone Else Is Fearful…

The current market crash is indeed a cause of concern for most investors.

But if you're an opportunist, it could be a blessing in disguise.

Tanushree Banerjee, our Safe-Stocks Expert, has carefully picked 7 Blue chip stocks for her loyal subscribers and they're now available at bargain prices.

But these stocks may not be available at such attractive valuations for long.

So before it's too late, click here to claim our special report on 7 stocks To Profit From This Market Crash.
------------------------------
4) Over and above all this, the American midterm elections were scheduled on November 6 2018. Given this, oil prices had to be lower than they were. As I have often mentioned in the past, after the Second World War, the American government offered a security guarantee to the ruling clan of Al Sa'uds. This is guarantee continues to this day.
In this scenario, it is not surprising that Saudi Arabia (on its own and through the OPEC, which it leads) tries to help the Americans as and when it can. In October 2018, the OPEC countries produced 33.31 million barrels of oil per day, on an average. This was the highest since December 2016.
With the American elections out of the way, it is hardly surprising that the OPEC oil minister is now talking about cutting supplies to the global market.
5) With the initial public offering of Saudi Aramco likely to now happen in early 2021, it is in the interest of Saudi Arabia to sustain high oil prices up until then to get a good valuation for it. Of course, whether it manages to do that remains to be seen.
6) All this basically means that oil prices are likely to remain high in the months to come. Whether they will be at $85 per barrel or $75 per barrel, is difficult to predict, given the myriad factors which impact the price of oil. But anything over $60-65 per barrel, is going to hurt India.
The higher oil price will impact India in multiple ways. The government had budgeted total oil subsidies of Rs 24,933 crore for 2018-2019. The government provides these subsidies to oil marketing companies for selling domestic cooking gas and kerosene at prices which are unviable for them. With oil prices going up, the subsidies will also go up.
For 2017-2018, the oil subsidies had stood at Rs 24,460 crore. By assuming a very similar number for oil subsidies in 2018-2019 (Rs 24,933 crore), the government was basically assuming that the price of oil in 2018-2019 will be similar to that in 2017-2018.
The average price of the Indian basket of crude oil in 2017-2018 was at $56.43 per barrel. In 2018-2019, this has jumped to $74.61 per barrel. Accordingly, government oil subsidies would also have gone up.
A newsreport in the Business Standard suggests that the oil subsidies between April and September 2018, had already crossed Rs 46,000 crore. The government plans to deal with this extra expenditure by paying it next year and not the current one and given that government accounts operate on a cash basis, only those amounts which are actually paid for by the government during a given year, are counted as expenditure.
7) Higher oil prices lead to higher inflation also. If petrol and diesel prices go up, the cost of transporting products becomes expensive. Secondly, if energy is a key input into the making of a product, such products are likely to get more expensive. In the past, governments have handled similar situations by asking oil marketing companies to not increase the price of petrol and diesel in line with the increase in international oil prices. Will that happen this time around as well, with the 2019 Lok Sabha elections around the corner? I would be surprised if that does not turn out to be the case.
8) And finally, higher oil prices will also make sure that the rupee will continue to remain weak against the dollar. As oil prices remain high, the oil marketing companies will need a greater amount of rupees to buy the dollars necessary to buy oil. The higher demand for dollars will lead to an increase in the value of the dollar against the rupee. Hence, rupee will continue to remain weak.
Regards,



Vivek Kaul
Editor, Vivek Kaul Publishing
PS: Now you can follow Vivek Kaul on Social Media and get Vivek's updates on the critical issues affecting the economy and your wallet... as they happen. Follow Vivek on Facebook, Twitter, and Google+.
Vivek Kaul is the Editor of the Diary. He is the author of the Easy Money trilogy. The books were bestsellers on Amazon. His latest book is India's Big Government - The Intrusive State and How It is Hurting Us.
Disclaimer:
The views mentioned above are of the author only. Data and charts, if used, in the article have been sourced from available information and have not been authenticated by any statutory authority. The author and Equitymaster do not claim it to be accurate nor accept any responsibility for the same. The views constitute only the opinions and do not constitute any guidelines or recommendation on any course of action to be followed by the reader. Please read the detailed
Terms of Use
of the web site.
Recent Articles