How to Fail at Brexit
Nov 15, 2017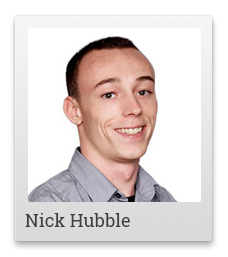 There are two ways to muck up Brexit.
The first is to fail to leave the EU at all. Or to fail to leave to an extent that allows Britain to distance itself from the EU on key issues. Not that anyone can agree on which ones.
The second way to make Brexit a disaster is to go about ruining Britain once we're back in control.
Brexit itself doesn't matter. The question is which policies we live under. Given the choice between stupid EU policies and stupid UK policies, the UK ones should be marginally better. Probably.
Anyway, the government is hard at work on both ways of ruining Brexit. But the first topic gets all the news coverage. Our agreement with the EU is important. But let's tackle the second - how to ruin a post-Brexit Britain freed from the shackles of the EU, but destined to shackle itself anyway.
The government is announcing all sorts of measures to ensure Brexit is a failure, even if it succeeds. Environment secretary Michael Gove is pitching a "green Brexit", which is as sickening as it sounds.
Having outlined how all the EU's environmental policies failed in various ways, Gove declared in the Telegraph, "Outside the EU - once we have taken back control of our agricultural, fisheries and environmental policies - we can do so much better."
Typical politician's argument
Having pointed out that all predecessors failed, the Minister for Whatever It Is declares the need to ramp up their policies...
As always, it won't work. All government policies have unintended consequences that are worse than the problems they're trying to solve. Otherwise people would've gone about doing whatever the government proposes in the first place.
It gets worse. Not only does Gove think that Britain can do better than the EU, he thinks that's achieved by doing more than the EU. An environmental watchdog is in the works, for example. Having spent his career criticising the EU's environmental policies, he wants to ramp them up!
The aim is to "leave the environment in a better state than we found it". Good luck defining "better" in an agreeable way. We can't even figure out whether diesel pollutes more or less than petrol, let alone agree on which flowers look prettiest.
Gove's big mistake is to claim that "nature is, by definition, voiceless"
This is only true where the government takes away the voices of nature's human owners. Sounds callous, but it's true.
People are not allowed to sue polluters for their air pollution because the government has designated itself sole judge and enforcer on the issue. Funnily enough, this has led to the UK government fending off a series of lawsuits for failing to provide clean air.
The government buys pristine land off people, taking away their incentive to protect it, and then claims the land has no voice to protect it. Good luck doing any illegal logging on land owned by someone other than the government.
The government controls zoning of land, taking away the rights of owners, and then wonders why they don't invest in its protection.
It's hardly theirs if the government controls it
The government makes it illegal to own certain animals and then wonders why they disappear. It's because they are not protected by owners like cows and sheep are. People take care of what's theirs and exploit what's everyone's.
The government creates environmental standards and then wonders why people do blatantly stupid things that technically comply with standards but worsen the environment dramatically. It's because complying with the law protects you from accountability. "We comply with the law" is every offending firm's line of defence, not matter the damage it caused.
By removing property rights from the environment, the government has sabotaged the incentives to treat the environment with respect. By taking ownership of sensitive parts of the environment, it has allowed the incompetence of government to infect attempts to protect places, species and resources. And by making rules, it has created a compliance culture that doesn't value accountability or outcomes.
The easiest way to save the whales is to sell them.
The Japanese don't steal
Gove wants to turn Britain into a "world-leading curator" of the environment. Turning Britain into a museum and zoo doesn't sound like a very good idea to me.
But it's not just Gove setting about ruining post-Brexit Britain. Faced with the opportunity of the century as the EU cracks down on tech companies avoiding taxes in Ireland and Luxembourg, our government should be signalling where these companies should move to if they want to stick it to the EU.
Instead, the Competition and Markets Authority is gearing up for a fight with the big tech firms. It's building a team of tech savvy whizzes capable of implementing incredibly stupid policy. It warned retailers not to use software to monitor each other's prices, for example.
When it comes to Brexit, the government is creating threats and missing opportunities.
Bankers won't abandon London
Luckily for us, the EU's nincompoopery continues to compete with our own.
The world's largest banks have given away that their threat to move jobs to Europe is hollow. Europe isn't London. Europeans aren't Londoners. Ergo, there is no way to simply pop up in a European city and get to work. The market is still in London, even if new markets are set up in Europe.
Acknowledging this, the new bank plan is to minimise the creation of jobs in Europe wherever possible and to link them to London however possible. The technical definition of where the bank is based can be moved to Europe without the change being meaningful in terms of jobs and work done.
The EU will be humiliated in two ways
First, London will continue to dominate as Europe's financial centre.
Second is the tax implication. In the technology arena, the EU is seeking to tax commercial activity where it happens instead of where the company conducting the activity is based. Applied to banking, this'll mean London gets the tax revenue while the EU is left with shell companies opened primarily to comply with EU rules.
The European Banking Authority has declared all this will not be allowed. Unfortunately, it will have to put a stop to the concept of outsourcing and international transactions altogether if it wants to stop it. Which isn't helpful for founding financial centres.
The banks are going so far to keep their operations in London that they're looking into something called "back-to-back trades". The idea is that all transactions are mimicked in London in such a way that the European trade is merely symbolic.
As long as our politicians and regulators are less intrusive than the EU's, Brexit will be a success. But with Gove sounding like Jean-Claude Junker these days, you should be worried.
Until next time,
Please note: This article was first published in Capital & Conflict on 13 November 2017.
Having seen the true nature of the investment banking business in 2008 from inside Wall Street's most notorious bank, Nick decided to find somewhere he could give honest, hard-hitting and profitable investment advice in an ethical way instead. Nick has worked in financial publishing since 2010 as the editor of the Daily Reckoning Australia, the retirement themed Money for Life Letter, and Strategic Investment Australia. He joined Southbank Investment Research in 2015 as editor of Exponential Investor. Nick holds degrees in Finance, Economics and Law from the prestigious Bond University, is a qualified Financial Advisor in Australia.
Disclaimer:
The views mentioned above are of the author only. Data and charts, if used, in the article have been sourced from available information and have not been authenticated by any statutory authority. The author and Equitymaster do not claim it to be accurate nor accept any responsibility for the same. The views constitute only the opinions and do not constitute any guidelines or recommendation on any course of action to be followed by the reader. Please read the detailed
Terms of Use
of the web site.
Recent Articles