Banks under PCA are Not Yet Ready to Go All Guns Blazing
Nov 20, 2018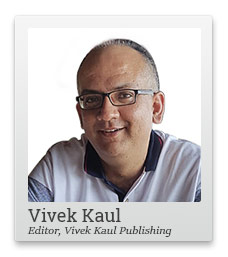 One of the points of contention between the Reserve Bank of India (RBI) and the Narendra Modi government, have been the public sector banks put into the Prompt Corrective Action (PCA) framework, over the years.
Essentially, banks which have a high bad loans rate, have a low capital adequacy ratio and a low return on assets, have been put under the PCA framework. Bad loans are largely loans which haven't been repaid over a period of ninety days or more. Banks need to maintain a certain amount of capital to continue to be in business.
Banks which are put under the PCA framework face lending curbs so as to prevent bad loans from rising further. Currently, there are 11 public sector banks, which are under PCA. The government wants these lending curbs to be eased, the RBI does not seem to be ready for it. In fact, the press release accompanying the RBI board meeting which happened yesterday (November 19, 2018), stated: "With regard to banks under PCA, it was decided that the matter will be examined by the Board for Financial Supervision (BFS) of RBI."
The question is, are banks under PCA ready to go back to normal banking operations? For that we need to look at their numbers for the quarter ending September 30, 2018, the latest data that is available. Take a look at Table 1. Table 1 basically lists the bad loans rate of the 11 public sector banks under the PCA framework, as of March 31, 2018 and September 30, 2018.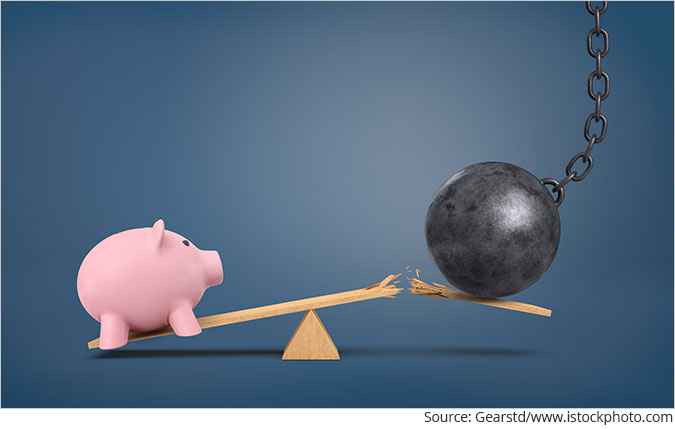 As we can see from Table 1, in case of five banks (Allahabad Bank, Corporation Bank, IDBI Bank, Dena Bank and UCO Bank), the bad loans rate has worsened during the course of this financial year.
In case of five other banks (Bank of India, Bank of Maharashtra, Indian Overseas Bank, Oriental Bank of Commerce and United Bank of India), the bad loans rate has improved. In case of one bank, the Central Bank of India, the rate has remained flat.
Bad loans rate is basically the total amount of bad loans that a bank is carrying on a given day, divided by its total advances of the bank, on the same day.
Table 1: Bad Loans Rate of PCA Banks
Source: Investor/Analyst presentations of various banks, Bank press releases, www.bseindia.com and www.nseindia.com.
Table 1 doesn't help us come to any conclusion. Let's look at some more data. The total bad loans of PCA banks as of September 30, 2018, had stood at Rs 3,49,338 crore. As of March 31, 2018, the total bad loans were at Rs 3,51,034 crore. This means that through this financial year the bad loans of PCA banks have fallen by a miniscule 0.48%.
On the other hand, the bad loans rate of these banks was at 20.56% as of March 31, 2018. By September 30, 2018, this had gone up to 21%.
--- Advertisement ---


Be Greedy When Everyone Else Is Fearful…

The recent market crash is indeed a cause of concern.

But if you're an opportunist, it could be a blessing in disguise.

Tanushree Banerjee, our Safe-Stocks Expert, has carefully picked 7 Blue chip stocks for her loyal subscribers and they're now available at bargain prices.

But these stocks may not be available at such attractive valuations for long.

So before these 7 stocks have a change to run up, claim our special report –

7 stocks To Profit From This Market Crash.
------------------------------
What has happened is that while the total bad loans of these banks have come down, the overall advances given by these banks have come down at a much faster rate. As of September 30, 2018, the total advances of these banks had stood at Rs 16,62,822 crore, a fall of 2.6% since March 31, 2018, when the total advances had stood at Rs 17,07,544 crore. Clearly, the lending of these banks has fallen faster than their bad loans, and hence, that has led to bad loans rate of these banks going up, inspite of absolute bad loans coming down.
Another factor that needs to be considered here, is the overall loss of these banks. As of March 31, 2018, the overall loss had stood at Rs 26,084 crore. By September 30, 2018, the overall loss had come down to Rs 10,197 crore. A lower overall loss means that the government needs to invest a lower amount of capital to keep these banks going, than was the case in the past.
As Viral Acharya, a deputy governor of the Reserve Bank of India, said in a recent speech: "An important objective of the PCA is to first and foremost limit further losses and prevent erosion of bank capital, creating a platform of stability for the bank."
In fact, in the last two years, the government has invested close to Rs 63,500 crore into these banks, to keep them going. As I will explain in tomorrow's piece, this money is being paid by you and I.
What this tells us very clearly is that while the situation of the PCA banks has improved a little, they are nowhere out of the woods. Hence, it is important that they currently continue to be under PCA.
There are two more points I will make, before ending this piece. Currently, 11 out of the 21 public sector banks, are under PCA. These banks make up for around 27% of the total advances, whereas the bad loans they face make up for more than 40% of the total bad loans of public sector banks.
Hence, clearly there is a need to isolate these banks and continue their treatment. The sooner these banks recover, the better it is for everyone, the government, the banks and their customers, and also, the taxpayers, who continue to bailout these banks.
The process of recovery of these banks may have just started and we need at least a couple of quarters more to decide whether all is well with them or not. Patience is the name of the game here.
Finally, one school of thought has been that the lack of lending by these banks has been hurting the economy as a whole. The problem is that despite these banks not lending, the other banks are. As of October 26, 2018, the non-food credit of banks as a whole went up by 14.78%, year on year. This is the fastest growth in credit that the banks have been in over two years.
The problem is that banks are not lending to industry, in particular to small companies. In fact, as of September 30, 2018, the lending to micro and small industry had contracted by 1.41%, year on year. This is something that the 11 banks under PCA cannot just be held responsible for. The banking system as a whole does not want to lend to industry as of now. This is something that needs more serious thought than just pushing PCA banks and other public sector banks, to lend to the sector.
Regards,



Vivek Kaul
Editor, Vivek Kaul Publishing
PS: Now you can follow Vivek Kaul on Social Media and get Vivek's updates on the critical issues affecting the economy and your wallet... as they happen. Follow Vivek on Facebook, Twitter, and Google+.
Vivek Kaul is the Editor of the Diary. He is the author of the Easy Money trilogy. The books were bestsellers on Amazon. His latest book is India's Big Government - The Intrusive State and How It is Hurting Us.
Disclaimer:
The views mentioned above are of the author only. Data and charts, if used, in the article have been sourced from available information and have not been authenticated by any statutory authority. The author and Equitymaster do not claim it to be accurate nor accept any responsibility for the same. The views constitute only the opinions and do not constitute any guidelines or recommendation on any course of action to be followed by the reader. Please read the detailed
Terms of Use
of the web site.
Recent Articles