What You Need to Know About Trump's Tax Plan
Dec 6, 2017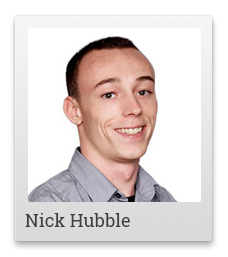 I wish Donald Trump hadn't been elected. He'd make a great Brexit negotiator if he was available for hire. There'd be a "deal" for sure. And the whole process would be even more entertaining.
But instead he's in charge of the world's most powerful economy, military, financial system and currency. So his policies may well determine the success of Brexit in the end anyway.
For years now, we've been following Trump's impressive ability to have the last laugh. Dozens of political scandals have come and gone. Each time, the president makes his detractors look even more stupid than himself. Not a bad strategy for a politician.
Even when he couldn't possibly have known what was about to happen, his odd statements and behaviour come through in the end. The best example was when he pointed at the terrible events which had just happened in Sweden thanks to their acceptance of refugees. The media lambasted his comments, as nothing had happened.
The next day, there were severe refugee riots...
A few days ago, Trump's long run of luck seemed to come to an end. ABC News reported that Trump's adviser had been asked to contact the Russians before the election. They key words there are before the election, as this suggests Trump sought help about the election. Russian meddling in political ads is the subject of a major investigation in Washington.
The global media went nuts. They finally had their man. Such collusion is illegal. Twitter ran red hot with nasty comments and calls for impeachment. The stockmarket tumbled more than a per cent, the Dow down 250 points.
Then ABC changed its story. The adviser had been told to contact the Russians after the election, not before. As Trump had already stated himself, this was to repair international ties. It's not illegal, as he was set to be president.
So the whole point of the ABC story was bogus. The reporter who released it has a history of similar mistakes, such as accusing Saddam Hussein of using anthrax to attack the White House. And he falsely claimed the attacker in a Colorado shooting had ties to the Tea Party.
But reporting of the correction was a fraction of the initial publicity for the story. No doubt millions are wondering why their president isn't in jail yet.
The Trump camp's response was surprisingly civil. Trump himself congratulated ABC on suspending the journalist. And suggested investors sue ABC for their losses on the day. To be honest, I would've been far more aggressive.
But it's not just fun and games like these that Trump is destroying his opponents over. He's actually getting policy done these days. His tax reform is big enough to steal headlines away from his usual shenanigans.
An era of American tax exceptionalism ends
Trump has declared himself unbeatable for the next election. Now that his tax reform is through, the benefits will overpower the naysayers.
The vote to approve the bill was at 2am on Saturday morning and Republicans won 51 to 49 after one defection. The bill will lower corporate taxes from 35% to 20%, and temporarily lower personal taxes.
This means the US will go from the third highest corporate tax in the world, and the highest among major economies, to just below average. An era of American exceptionalism in tax rates comes to an end.
You'd think that bringing the US's corporate tax rate down to international levels is not terribly controversial. Trump's international critics can hardly give him a hard time for bringing rates down to their own levels. But they do.
The media hates the reform. Unfortunately, they can't agree on why. In fact, they're so fervent to point out its flaws that they contradict each other. The anti-Trump bias continues to get commentators in a tangle.
Some say the bill's passage is unexpected, while others say it is already priced into the stockmarket, so it won't matter. Some say it's going to be disastrous for the economy, while others say the short-term jump in stockmarkets is unlikely to continue for long.
Sending jobs overseas
American economists worry the new law will encourage companies to move to tax havens, sending jobs overseas. Australia's financial media is in a panic because the law will see jobs and companies head to the US where taxes are lower, forcing Australia to lower its own corporate tax.
Encouraging American companies to operate in tax heavens will put downward pressure on the dollar as companies leave. But Ambrose Evans-Pritchard from The Telegraph is worried the reform will lead to a rally in the US dollar, triggering funding trouble around the world and a trade deficit for the US. Another American analyst is worried about inflation, which is odd if the dollar is going to rally.
What about the biggest benefit that Trump is touting? GDP growth is set to surge. Even half of Trump's detractors agree. But they say growth will surge too much...
Evans-Pritchard is worried the surge in growth will come at a bad time - when unemployment is low and growth is already high. How much economic growth is too much? 3%, according to Evans-Pritchard!
That's a bit bizarre given it's well within the historical growth rate of the US. But Evans-Pritchard's reasoning is sound. The surge in growth could trigger inflation.
In summary, nobody has a clue what to make of the Trump plan. They don't know what it is, what it will do, nor whether that's a good or bad thing.
The stockmarket certainly enjoyed the change to tax laws. Major transport stocks rose 2.9%, which is worth noting because they tend to be leading indicators for the economy.
But you should make up your own mind about what it all means...
Trump's tax bill
The Financial Times summarised one of the key features of the changes:
Under the current worldwide approach, all profits earned by foreign subsidiaries of US companies are subject to tax by the US at a 35 per cent rate, but only if and when they are repatriated to the country. By contrast, the Republicans are proposing to adopt a territorial system, under which the US would generally not tax profits of US companies earned in any foreign country. These profits would still be taxed by that foreign country at whatever rate it chooses.
Yes, Trump is empowering other countries to run their own affairs. Not that you'll hear it reported that way...
The rules mean that US companies with international sales and operations are taxed wherever they make revenue and incur costs. Sounds reasonable given the tax offshoring companies are rather good at these days.
The change is intended to make US companies more competitive overseas in terms of the prices they can offer because they won't be disadvantaged by the US's terrible tax system. It's also designed to bring funds back to the US.
A tax holiday
The incredibly high corporate tax on remitted earnings in the US is why companies have kept so much cash overseas. Trump's solution isn't just to lower taxes, but a tax holiday. $2.6 trillion of US company funds are sitting offshore. Trump is offering a once off tax rate of 14% for them to bring it back.
Measures like these could be so effective, some are worried about the effects on the currency. Repatriating that much money will move markets. Again, this contradicts the view that US companies will suddenly shift overseas.
Unfortunately, there's plenty of evil lurking in the details. For example, minimum rates of tax will still apply to deal with the loopholes of the new system. But those minimums just create new loopholes.
In summary, everyone has contradictory views and predictions about Trump's tax reform. It's a bit like Brexit.
Taxes weren't the only victory for Trump though. The Supreme Court allowed his travel ban to continue while they consider the appeals against it.
The travel ban targets Muslim countries like Chad, Iran, Libya, Somalia, Syria, Yemen, North Korea and Venezuela. It's illegal to target Muslims, especially from North Korea and Venezuela, so the law hadn't been allowed...
What do you think? Leave your comments below.
Until next time,
Please note: This article was first published in Capital & Conflict on 5th December 2017.
Having seen the true nature of the investment banking business in 2008 from inside Wall Street's most notorious bank, Nick decided to find somewhere he could give honest, hard-hitting and profitable investment advice in an ethical way instead. Nick has worked in financial publishing since 2010 as the editor of the Daily Reckoning Australia, the retirement themed Money for Life Letter, and Strategic Investment Australia. He joined Southbank Investment Research in 2015 as editor of Exponential Investor. Nick holds degrees in Finance, Economics and Law from the prestigious Bond University, is a qualified Financial Advisor in Australia.
Disclaimer:
The views mentioned above are of the author only. Data and charts, if used, in the article have been sourced from available information and have not been authenticated by any statutory authority. The author and Equitymaster do not claim it to be accurate nor accept any responsibility for the same. The views constitute only the opinions and do not constitute any guidelines or recommendation on any course of action to be followed by the reader. Please read the detailed
Terms of Use
of the web site.
Recent Articles