This Indicator Can Tell You Where the Indian Economy is Headed
Dec 7, 2018
The September 2018 quarter was a challenging one for the Indian economy.
Oil prices steadily climbed, exports plunged, and the rupee kept sliding against the dollar touching Rs 73/USD.
India is very sensitive to oil prices.
Rising oil imports only worsens our trade deficit. Unless, growth in exports more than makes up for it, which has not really been the case.
For a consumer, rising fuel costs hit the pockets hard, so they might choose to defer expenses. For companies, auto companies particularly, this means lower sales.
Vivek Kaul, has developed, what he calls, The Indian Economic Thermometer.
He highlighted 24 indicators that you need to look at to get a sense of how the economy is performing.
And one of these indicators is the number of vehicles sold - passenger cars, scooters, motorcycles, commercial vehicles, etc.
The number of vehicles sold is one good barometer of the economy because it gives a sense of demand, i.e. consumption.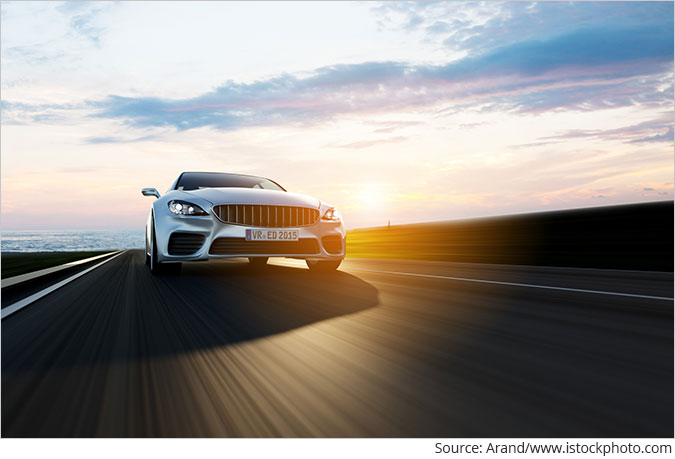 Here's Vivek:
Car sales have significant backward and forward linkages. When cars sell well there is demand for more steel, rubber, paint, glass, batteries and so on. So, a whole host of sectors tend to do well. As far as forward linkages are concerned, greater car sales increase demand for car loans, servicing centres for cars as well as energy consumption.
In fact, Vivek recently wrote about the GDP figures published for July-September 2018.
The economic growth during the period fell to 7.1% per year, as against 8.2% during the period April to June 2018.
--- Advertisement ---


We Hope You Haven't Bought This Book From Amazon

One of our most popular books, Equitymaster's Secrets, is available on Amazon for Rs 1,450…

We'd say it's cheap even at that price, considering it contains a wealth of secrets and wisdom from our 20+ years of successful stock-picking.

But as an Equitymaster reader, you shouldn't have to pay that much for this book…

Which is why, for a short while only, we're giving away virtually free copies of the latest version of this book to the first 500 readers to act.

Here are the details.
------------------------------
Here's Vivek:
The growth in the non-government part of the economy fell to 6.4% during the period July to September 2018. This fall in economic growth was clearly visible in other economic indicators like car sales and two-wheeler sales.

Domestic car and van sales during the period July to September 2018 fell by 2.42% during July to September 2018. Two-wheeler sales grew by 4.9%, after having grown by 24.8% between January and March 2018 and 13.9% between July and September 2018.

Scooter sales, which are a good representation of urban India, grew by a miniscule 0.3%. This can clearly be seen as an impact of the depreciation of the rupee against the dollar. At the beginning of the period one dollar was worth around Rs 68.4. By the end of it, one dollar was worth around Rs 73. This along with higher oil prices made driving a costly exercise. This, in turn, had an impact on sales of cars and two-wheelers.
But there appears to be a reversal in trend if the October 2018 numbers are anything to go by, points out Vivek.
It does appear to be the case, if you look at the volume growth numbers for some of the top auto companies, particularly in October.
But note, this is also the beginning of the festive season where traditionally sales have been higher than in other quarters. So keeping an eye on the trend for a few months will give a better indication of where things are headed.
Auto: Domestic Volume Growth (%)
*Motorcycles only
So What Drives Automobile Demand?
From a long-term point of view, growth in auto sales is largely determined by rising personal incomes, development of road infrastructure, and variety of new product launches by automobile companies.
In the near to medium term, however, demand is greatly influenced by economic indicators such as oil prices and interest rates. That is one reason why the industry is cyclical.
So while there could be short-term swings in performance, in the longer term (around 5 years or more), strong auto companies, with good brands and clean balance sheet, have displayed consistent financial performance and have also rewarded shareholders accordingly.
We had recommended one such auto company under The India Letter a few months back. It ticked all the right boxes.
And there is a possibility we could recommend another one.
Stay tuned!
Regards,



Radhika Pandit (Research Analyst)
Editor, The India Letter
PS: Now you can follow Vivek Kaul on Social Media and get Vivek's updates on the critical issues affecting the economy and your wallet... as they happen. Follow Vivek on Facebook, Twitter, and Google+.
Radhika Pandit (Research Analyst), is the Editor of The India Letter and is one of our senior analysts with more than a decade-long stint in the field of equity research. She has helped build our pharmaceutical sector research from scratch and has a firm grasp of the Indian automobile industry. Being an ardent follower of Warren Buffett's value investing philosophy, she believes in investing in solid businesses for the long haul.
Disclaimer:
The views mentioned above are of the author only. Data and charts, if used, in the article have been sourced from available information and have not been authenticated by any statutory authority. The author and Equitymaster do not claim it to be accurate nor accept any responsibility for the same. The views constitute only the opinions and do not constitute any guidelines or recommendation on any course of action to be followed by the reader. Please read the detailed
Terms of Use
of the web site.
Recent Articles