When It Comes to Housing Loans, Banks/HFCs Have a Long Way to Go
Dec 10, 2018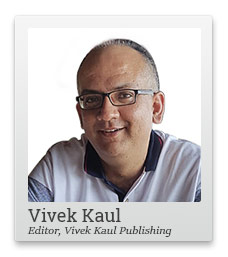 Indian banking seems to be going through a major change over the years. It has become more and more retail, with banks preferring to give out more home loans, car loans, two-wheeler loans, personal loans, credit card loans and so on. At least that's what we have been told and that's what the data seems to suggest at a broader level.
But is that correct?
Let's take a look at Figure 1. Figure 1 basically plots what proportion of loans (non-food credit) given out during any year, were retail loans. Banks give loans to Food Corporation of India (FCI) and other state procurement agencies to buy rice and wheat directly from farmers. Once these loans are subtracted from overall loans given by banks, what remains is non-food credit.
Figure 1: Retail Loans Going Up
As can be seen from Figure 1, retail loans have been going up as a proportion of overall loans from 2013-2014 onwards. They peaked at 48.6% in 2017-2018. As can be seen from Figure 1, banks started betting big on retail from 2014-2015 onwards. This is when the Reserve Bank of India started cracking down on all the corporate bad loans that had accumulated (and were not being declared), primarily with public sector banks.
--- Advertisement ---


We Hope You Haven't Bought This Book From Amazon

One of our most popular books, Equitymaster's Secrets, is available on Amazon for Rs 1,450…

We'd say it's cheap even at that price, considering it contains a wealth of secrets and wisdom from our 20+ years of successful stock-picking.

But as an Equitymaster reader, you shouldn't have to pay that much for this book…

Which is why, for a short while only, we're giving away virtually free copies of the latest version of this book to the first 500 readers to act.

Here are the details.
------------------------------
It is interesting to see that during the course of April to October 2018, this financial year, the proportion of lending to the retail segment has fallen to 41.4%. This means other sectors (primarily services) are picking up.
Of course, as the economy grows bigger, the retail lending carried out by banks is bound to pick up. Hence, it is important to see the total outstanding retail lending as a proportion of the gross domestic product (GDP) and then draw conclusions.
Figure 2: Are Retail Loans Really Going Up?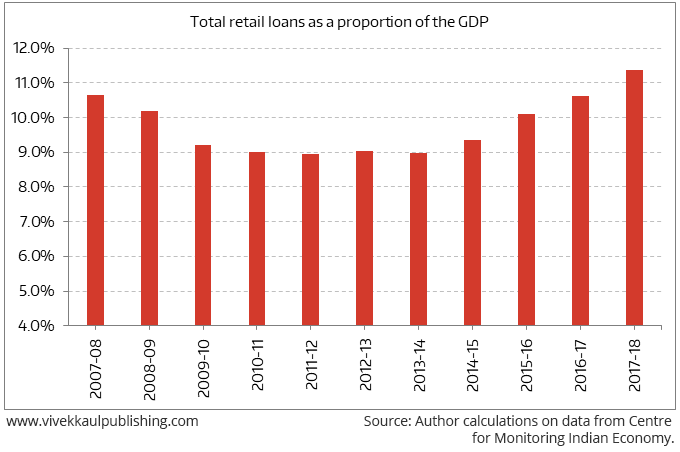 Figure 1 tells us that retail loans given during the course of a year, as a proportion of non-food credit, has been going up. But Figure 2, tell us something else, when we look at overall retail loans given as a proportion of the GDP.
Figure 2 tell us that only in 2017-2018, did retail lending by Indian banks crossed the level they had achieved back in 2007-2008, once we adjust for the size of the Indian economy. In 2007-2008, the overall retail lending carried out by Indian banks stood at 10.7% of the GDP. In 2017-2018, it was at 11.4%. What this tells us is that the overall Indian economy grew much faster than bank retail loans, at least between 2008-2009 and 2012-2013.
Also, when it comes to retail loans, there has never been an over-extension of loans on part of the banks, as has been in the case of loans to industry.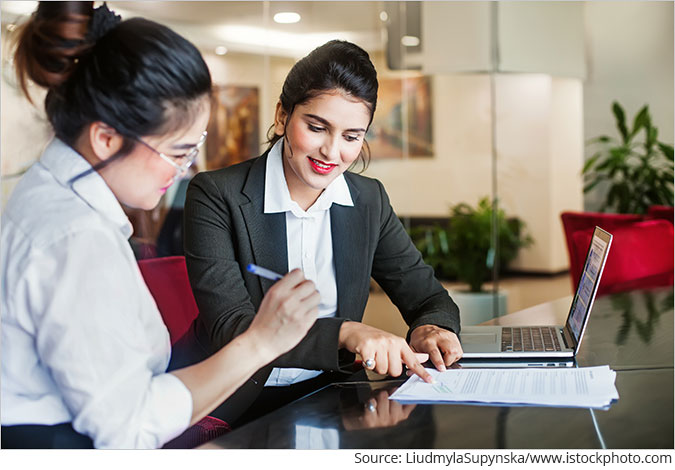 This is good news because retail loans are the future of Indian banking because of multiple reasons. 1) They are less risky. The proportion of bad loans when it comes to retail loans is around 2%. Bad loans are basically loans which haven't been repaid for 90 days or more. 2) The chances of political interference in commissioning a loan are much lower in case of a retail loan. 3) It is much easier to figure out whether or not to give a retail loan, against lending to industry.
When it comes to retail loans, home loans form a bulk of the retail loans.
Figure 3: Half and Half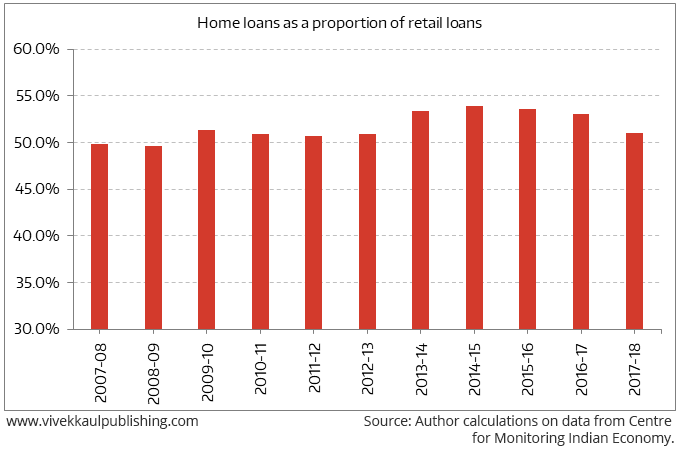 Figure 3 basically tells us that around half of retail loans tend to be home loans. In this case, the rate of defaults tends to be lower than 2%, the overall bad loans rate of Indian banks, when it comes to retail loans.
In fact, when it comes to the State Bank of India, the biggest home loan lender in the company, the bad loans rate is just 1%. This simply tells us why banks love giving home loans and advertise these loans so aggressively.
The overall home loans given by Indian banks and home finance companies stands at around 10% of the GDP. Look at Figure 4. This basically lists out the total home loans given out across various countries, as a proportion of their GDP.
Figure 4: Low Penetration of Home Loans: Home Loans to GDP ratio
Source: https://www.hdfc.com/sites/default/files/2018-11/HDFC_Nov02_18%20%281%29.pdf
Figure 4 shows very clearly that India's home loans to GDP ratio at 10% is very low. The larger point here is that banks and home finance companies have a lot of potential when it comes to giving out more home loans in the years to come.
What is holding Indian banks and housing finance companies back, is the fact that real estate prices in India, despite stagnating, continue to remain high. And that limits the amount of home loans they can give out without compromising on the quality of the borrower.
Hence, high real estate prices hurt not just the end consumer wanting to buy a home, they also hurt banks and housing finance companies in expanding their businesses further. In the process, they also hurt the process of creation of jobs.
And that is something worth thinking about.
Regards,



Vivek Kaul
Editor, Vivek Kaul Publishing
PS: Now you can follow Vivek Kaul on Social Media and get Vivek's updates on the critical issues affecting the economy and your wallet... as they happen. Follow Vivek on Facebook, Twitter, and Google+.
Vivek Kaul is the Editor of the Diary. He is the author of the Easy Money trilogy. The books were bestsellers on Amazon. His latest book is India's Big Government - The Intrusive State and How It is Hurting Us.
Disclaimer:
The views mentioned above are of the author only. Data and charts, if used, in the article have been sourced from available information and have not been authenticated by any statutory authority. The author and Equitymaster do not claim it to be accurate nor accept any responsibility for the same. The views constitute only the opinions and do not constitute any guidelines or recommendation on any course of action to be followed by the reader. Please read the detailed
Terms of Use
of the web site.
Recent Articles