What China's surging middle class will buy more of
Dec 13, 2016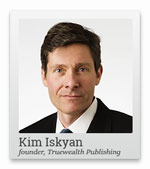 As we've noted several times over the past few months, China's middle class is set to become the largest in the world. Its spending habits are set to change the world of consumerism. And the middle class is also setting off a boom in China's insurance sector.
A recent survey of 2,000 middle to upper-income Chinese by Ernst & Young revealed that 80 percent view China's serious pollution problem as a major health worry. People in China are also anxious about the costs of getting sick - 93 percent of respondents with insurance coverage said their coverage was less than satisfactory. They viewed the Chinese government's basic health insurance plan as minimal at best. The fear of financial disaster from a devastating illness haunts the daily lives of many people in China.
China's middle class is predicted to hit 550 million people within the next five years. And the biggest growth will be in the "upper middle class," which earns substantially more than the "mass middle class," according to consultants McKinsey & Company.
And what will increasingly wealthy consumers who are worried about their health - and the cost of health care - do? One thing they'll do is get health insurance.
China's public health care system is a mess
China's public healthcare system currently covers 97 percent of the country's population. But like healthcare systems in many countries, it's inadequate. Costs are rising fast. There are large differences among plans, and many patients are forced to pay much of their medical bills out-of-pocket.
Meanwhile, government hospital subsidies are insufficient. This effectively forces hospitals to pass on costs to patients any way they can: Expensive drugs, over-prescribing medications, under-the-table arrangements, and other inefficient and dangerous measures.
To make matters worse, China's population is getting a lot older fast, which means higher medical costs. Right now, roughly 16 percent of China's population is over age 60. By 2050, 25 percent will be age 65 and older. And 50 percent will be 45 and older. This will only put more pressure on the country's flailing health insurance system.
Advertisement
The Fight Against BLACK MONEY
Here's What It Means For YOU And YOUR Money...
Modi's move to scrap the Rs 500 and Rs 1,000 note could impact YOU more significantly than you think.

We are talking impact on...

YOUR Investments. YOUR Property. Effectively, YOUR Wealth

It's absolutely critical for you to understand completely, and accurately, how this impacts you.

And that's why, we are releasing this special report, which you can claim for FREE. No strings attached.

Go ahead, grab your copy now...And be among the first to know what Modi's fight against black money really means for you...



Download This Special Report Now. It's Free.


As soon as you sign up, You will start recieving Vivek Kaul's Diary,
a Free-for-life newsletter from Equitymaster


NO-SPAM PLEDGE - We will NEVER rent, sell, or give away your e-mail address to anyone for any reason. You can unsubscribe from Vivek Kaul's Diary with a few clicks. Please read our Privacy Policy & Terms Of Use.
A solution: More private health insurance
A growing middle class, a struggling public health care system and an aging population are music to the ears of private health insurance providers in China. Partly thanks to strong growth in health insurance, premiums written by China's life insurance industry overall grew by 48 percent year-on-year during the first seven months of 2016, as shown in the graph below.
Another boost to the bottom line of insurance companies
Besides rapid growth in premiums collected by insurance companies - which they use to pay the bills, pay out claims and invest to earn income - the potential for rising interest rates will boost insurance company profits.
Here's how it works: When insurance companies receive premiums, it's cash in hand. Much of the value created by an insurance company depends on how much of a return they can generate from that cash. Insurance companies tend to invest the premiums they receive very conservatively - typically in fixed income securities.
Just as individual investors have suffered reduced interest income from low interest rates, insurance companies' bond portfolios have suffered. When interest rates are higher, insurance companies make more money; and when they're lower they make less.
However, coincident with the election of Donald Trump as U.S. president, global bond yields have been rising. Global bond prices had a catastrophically bad month, falling about 5 percent through the end of November (bond prices move inversely to interest rates, so interest rates have gone up). The yield for China's 10-year bonds now hovers at a five-month high of 2.9 per cent.
If bond yields continue to head higher, watch for Chinese insurance companies profits to take off.
The best way to invest in China's insurance sector
As a long-term investment theme, I think it's hard to argue with the insurance sector in China.
In a just-released presentation we talk about one insurance company in particular that's set to do particularly well... the share price of which has only just begun to take off. It's part of a bigger research project that's kept me and my team busy for months. You can find our more about it by clicking here.
Please note: This article was first published in Truewealth Asian Investment Daily on 09 December, 2016.
Kim Iskyan is the founder of Singapore-based Truewealth Publishing. He has spent most of the past 25 years exploring and analyzing global markets. He has been a stock analyst and research director for a big emerging market investment bank, managed a hedge fund, and sold mutual funds to private bankers. He has advised Fortune 50 companies on political risk and helped build stock exchanges from scratch in countries that few people could find on a map. He has lived and worked in ten countries, from Spain to Russia to Sri Lanka to the United States.
Disclaimer:
The views mentioned above are of the author only. Data and charts, if used, in the article have been sourced from available information and have not been authenticated by any statutory authority. The author and Equitymaster do not claim it to be accurate nor accept any responsibility for the same. The views constitute only the opinions and do not constitute any guidelines or recommendation on any course of action to be followed by the reader. Please read the detailed
Terms of Use
of the web site.
Recent Articles