The Multiple Problems with the Minimum Support Price (MSP) System
11 JULY 2018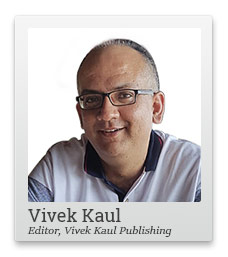 Recently, the Cabinet Committee on Economic Affairs (CCEA) announced a substantial increase in the minimum support price (MSP) of 14 kharif crops (basically crops which are sowed during the summer season). This includes paddy (or rice).
The government press release accompanying the decision said that this increase in MSP will give "a major boost for the farmers' income". But will that be the case? Let's look at this point by point.
1) While the government has announced the MSP for 14 kharif crops, it primarily has procurement operations (or buys directly from farmers) for paddy (in the kharif season) only. In the past few years, it has also bought cotton and pulses.
This basically means that all farmers do not have access to the government's minimum support price. Further, even in case of paddy, the procurement operations vary across different parts of the country. They are very good in some parts and almost non-existent in others.
The Commission for Agricultural Costs and Prices(CACP) studied the wholesale prices of paddy between April 2016 and February 2018. It found that, in Uttar Pradesh and Assam, two states which contribute 17% of to the overall paddy production in India, prices were below the MSP during the "peak market arrival period of October to December 2017".
The Commission also found that "prices in West Bengal, Punjab and Haryana were above the MSP, mainly due to good procurement system that is in place in these states."
Once the government was seen paying the MSP in a particular region, the private players had to pay more to attract farmers to sell to them.
2) In fact, data from the 70th round National Sample Survey Office tells us that only 13.5% of the paddy farmers sold paddy to any procurement agency (Food Corporation of India and other state procurement agencies). The other crop for which the government has a reasonably good procurement mechanism in place is wheat. The National Sample Survey Office estimates that around 16.2% of farmers sold to any procurement agency.
On the whole, wheat and rice farmers account for 6% of farmers in the country. Hence, the benefits of the MSP system are rather limited. It cannot make up for the lack of well-functioning private markets. Furthermore, much of this procurement seems to be happening from the larger farmers in a few selected states, like Punjab, Haryana, Andhra Pradesh, Madhya Pradesh and Chhattisgarh.
Of course, this, like most things that are done in the interest of farmers in this country, from bank loan waivers to no tax on agricultural income, will benefit the larger farmers. And they are organised enough to make these demands.
3) Also, the MSP mechanism has led to the overproduction of paddy and wheat. Let's look at the central pool of rice and wheat that the Food Corporation of India is expected to maintain.
As on April 1, the Food Corporation of India, is expected to hold an operational stock of rice of 115.80 lakh MT. It is also expected to maintain a strategic reserve of 20 lakh MT, or a total of 135.80 lakh MT of rice. It had 248.73 lakh MT of rice in its reserves, which is 83% more than what is required.
When it comes to wheat, the operational stock needed to be maintained as on April 1, stands at 44.6 lakh MT. The strategic reserve that needs to be maintained is 30 lakh MT. In total, this works out to 74.6 lakh MT. The Food Corporation of India had a total stock of 132.31 lakh MT, which worked out to around 77% more.
Of course, someone is paying for all these extra stocks. In fact, the hike in MSP of paddy, will only add to these stocks.
4) Given the fact that the procurement of paddy and wheat is better in comparison to other crops for which an MSP is announced, it encourages farmers to grow paddy and wheat, instead of other crops. As the Economic Survey of 2015-2016 points out: "Public procurement at [the] MSP has disproportionately focused on wheat, rice and sugarcane, and perhaps even at the expense of other crops such as pulses and oilseeds."
As the Report of the High Level Committee on Reinventing the Role and Restructuring of the Food Corporation of India, January 2015, points out: "Currently, MSPs are announced for 23 commodities, but...price support [effectively] operates primarily in wheat and rice and that too in selected states. This creates highly skewed incentive structures in favour of wheat and rice."
Over the past few years, the government has increased the procurement of pulses and oilseeds. In 2017-2018, the National Agricultural Cooperative Marketing Federation of India Ltd (Nafed) purchased 4.4 million tonnes of pulses (around 18% of the estimated production) and 1.97 million tonnes of oilseeds (or around 6.4% of the estimated production). This has to some extent brought down the price of pulses.
5) Further, in a state like Punjab, which has excellent procurement operations for paddy, the MSP system has led to a situation where paddy is being grown in large quantities in a semi-arid region.
Of the total rice procured by the government for the central pool in 2016-2017, 27% came from Punjab. In 2015-2016, this had been at 25.7%. Production of paddy requires a lot of water. Hence, the question that needs to be asked is, why is a semi-arid region growing so much rice? Given the fact, that very little rice gets consumed in the state, almost all the rice produced, is available for sale. The government of India procures more than 70% of this.
The larger point being that the farmer in the state has a readymade buyer in the Indian government. And given this, the system as it is, incentives him to produce more and more rice, in a semi-arid region.
When it comes to rice production Punjab is India's most productive state. Even though this yield has only increased by 20 kgs per hectare in the last 10 years. Punjab produces 3,974.1 kg per hectare of rice. The trouble is it uses a lot of water to achieve this.
As The Price Policy for Kharif Crops: The Marketing Season for 2016-17, points out: "If water consumption is measured in terms of per kilogram of rice, West Bengal becomes the most efficient state, which consumes 2,169 litres to produce one kg of rice, followed by Assam (2,432 litres) and Karnataka (2,635 litres). The water use is high in Punjab (4,118 litres) ...[This] shows that the most efficient state in terms of land productivity is not necessarily the most efficient if irrigation water." And over the years, this has led to the water-levels in Punjab dropping big-time.
6) The one-solution that has been proposed to lessen the agriculture distress in India, is the government procuring more and more of the crops that are being produced. But this is really no solution simply because the government does not have the bandwidth to first create a system and then manage the procurement of the nearly 20 crops for which MSPs are announced but not much procurement happens. Also, as we have seen assured procurement leads to all kinds of other problems.
The only long-term solution to this problem is ensuring that private markets work well. Given that most agricultural markets are managed by local level politicians, this is easier said than done.
7) Also, as I have often said in the past, India has more people in agriculture than it can support. Hence, the need is to move people away from agriculture into other occupations, but that is clearly not happening.
As Yascha Mounk writes in The People VS. Democracy-Why Our Freedom is in Danger and How to Save It: "Voters do not like to think that the world is complicated. They certainly do not like to be told that there is no immediate answer to their problems. Faced with politicians who seem to be less and less able to govern an increasingly complex world, many are increasingly willing to vote for anybody who promises a simple solution."
In the Indian case, the hike in MSP and waiving off farm loans, are some of the simple solutions through which the politicians hope to keep the farmers happy. The question is how successful will they be.
Regards,

Vivek Kaul
Editor, Vivek Kaul's Diary
PS: When the markets nosedive, that's the best time to put wealth building in motion. Small caps are crashing - that only means there is more opportunity than ever to buy them up - get our market-beating small caps recommendations here.
Disclaimer:
The views mentioned above are of the author only. Data and charts, if used, in the article have been sourced from available information and has not been authenticated by any statutory authority. The author and Equitymaster, do not claim it to be accurate nor accept any responsibility for the same. Please read the detailed Terms of Use of the web site.
© Equitymaster Agora Research Private Limited