The Omelette Formed By Merger Of Three Public Sector Banks, Will Be Inedible
18 SEPTEMBER 2018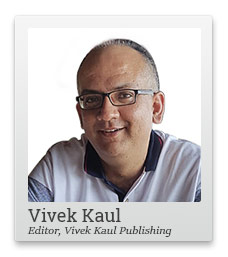 Yesterday, when the news of the merger of Bank of Baroda, Vijaya Bank and Dena Bank, first broke, a few people asked me on Twitter, what my opinion on it was.
A message on Twitter cannot be more than 280 characters and given that my short response was: "The gains of any merger of public sector banks, will accrue to writers like me. Keeps us in business..."
Why did I say that?
Here is the recipe of what the government is trying to do with this merger.
Take one totally rotten egg. Take a second egg which is slightly rotten. Take a third egg which is in a good state and can be eaten. The idea is to put to use the rotten egg.
Break all the three eggs. Pour them into a bowl. Pull out a fork.
Whip...whip...whip... Till the mixture is slightly frothy.
Now pour a little oil on to a pan. Pour the whipped eggs on top of that.
Add some freshly cut green chilies. Some freshly cut onion.
Salt, followed by freshly ground black pepper.
What else do you like in your masala omelette? Tomatoes? Okay, add that in as well.
Mushrooms? Cheese? Nah. Remember we are making an Indian masala omelette not a foreign one.
Now wait till the omelette cooks.
What do you get out of all this? An omelette which is not edible at all, despite the right ingredients being added to it.
--- Advertisement ---


What the Mainstream Media Did Not tell You About the 10-Year Lehman Anniversary...

15 September 2018. The world remembered the biggest financial bankruptcy in history: Lehman Brothers

But you did not hear the entire story...

That's because the full story - it was a Financial Holocaust - was hidden from you...but no longer.

For the full story about what happened that fateful day 10 years ago, and since, read Ajit Dayal's exclusive report, A Financial Holocaust Eliminated from History

Don't miss this, dear reader! To find out how you can claim this report...Click Here!
------------------------------
Anyone eating an omelette made out the three eggs is bound to feel queasy after eating it. If the problem is with the eggs, the omelette is bound to turn out inedible.
Remember one egg was rotten and one slightly rotten. So what has happened? The mixture basically spoiled the one egg which was edible.
Dear Reader, if you are the kind who is busy and on the move, I think you should stop reading the piece right here. This is all you need to know about the merger of the three public sector banks. (Oh and please do share it on WhatsApp).
For the rest, I have a little more to say.
Take a look at Table. It lists out the total advances, bad loans (gross non-performing assets) and bad loans rate of the three public sector banks which are to be merged. A bad loan is a loan on which repayment has stopped for 90 days or more.
Bad Loans Comparison of the Merged Banks
| Name of the bank (as on June 30, 2018) | Total advances (in Rs crore) | Bad loans (in Rs crore) | Bad loans rate (in %) |
| --- | --- | --- | --- |
| Bank of Baroda | 4,48,327 | 55,875 | 12.5% |
| Vijaya Bank | 1,22,348 | 7,579 | 6.2% |
| Dena Bank | 69,917 | 15,866 | 22.7% |
| Total Bank | 6,40,592 | 79,320 | 12.4% |
Source: Analyst/Investor presentations of the banks.
What does Table 1 tell us? Dena Bank is the worst bank of the lot. It has a bad loans rate of 22.7%. This basically means that for every Rs 100 of loans given by the bank Rs 22.7 are not being repaid.
Bank of Baroda is in a slightly better state with a bad loans rate of 12.5%.
Vijaya Bank is by far the best of the lot with a bad loans rate of 6.2%. In fact, among all public-sector banks, this bank has the lowest bad loans rate. The bad loans rate of Vijaya Bank is even better than that of large private sector banks like ICICI Bank and Axis Bank. This is very credible indeed.
As per the latest data, the merged bank, would have a bad loans rate of 12.4%, which is not very different from the bad loans rate of Bank of Baroda, which as per advances made, will form 70% of the new bank.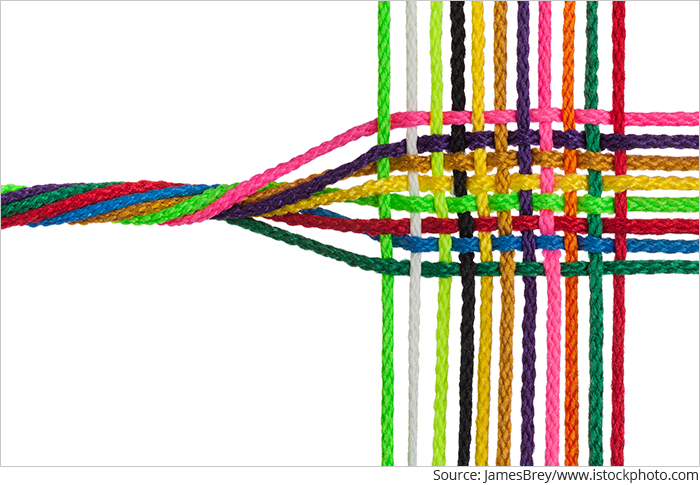 No wonder the stock market is not impressed. As I write this, the share price of Bank of Baroda is down by 11.5%, with the market capitalisation having fallen by more than Rs 4,000 crore, from yesterday's close.
Not surprisingly, the share price of Dena Bank, is up 19.8%, given that the bank has got a new lease of life. It's market capitalisation is a little over Rs 4,300 crore. The Bank of Baroda has nearly lost the market capitalisation of Dena Bank. The Vijaya Bank stock price is down 1.6%.
Dena Bank is a very small bank with a large amount of bad loans. As of March 2018, its advances amounted to 1.15% of the total advances made by public sector banks. Once we take advances made by private banks and foreign banks operating in India, the advances amount to less than 1% of the total advances made by banks in India.
In this scenario, a better option would have been to simply ring fence the bank and shut it down, instead of continuing to throw taxpayer money after it. In fact, to a certain extent the prompt correction action framework under which the Reserve Bank of India had put Dena Bank, hoped to achieve this, by limiting the lending activities of the bank.
On the other hand Vijaya Bank, as mentioned earlier, is the bank with the lowest bad loans rate among public sector bank. This bank should have been awarded with more capital and encouraged to grow.
The aim with Bank of Baroda should have been to bring down the bad loans rate to mid single digit levels. Now instead it has been burdened with a bank with an even higher bad loans rate. Also, the banks come up with different cultures and that as always will be a major challenge during the merger.
The government has been talking about Indian public sector banks achieving scale at an international level. Of course, the merged entity will be the biggest Indian public sector bank after the State Bank of India.
Nevertheless, the thing is, that one of the lessons not learnt from the financial crisis of 2008, is that big banks are a systemic risk. The world should have moved towards smaller banks since September 2008, in the aftermath of the financial crisis.. It clearly hasn't and the Indian government has decided to overlook this.
The trouble is the governments always want to be seen doing something in order to resolve a problem. And in this zeal, they end up doing things which do not mean much, instead of taking the steps which are difficult and involve taking on some amount of pain.
Working along similar lines, the Modi government, has used this merger of the three public sector banks, as an excuse to brush the bad loans of Dena Bank under the carpet. There is nothing more to the merger.
Of course, as I said at the very beginning, I shouldn't be complaining. Events like these make my writing easier. I don't need to break my head on what to write and the money keeps coming.
What else does one need in life?
Regards,



Vivek Kaul
Editor, Vivek Kaul's Publishing
PS: Now you can follow Vivek Kaul on Social Media and get Vivek's updates on the critical issues affecting the economy and your wallet... as they happen. Follow Vivek on Facebook, Twitter, and Google+.
Disclaimer:
The views mentioned above are of the author only. Data and charts, if used, in the article have been sourced from available information and has not been authenticated by any statutory authority. The author and Equitymaster, do not claim it to be accurate nor accept any responsibility for the same. Please read the detailed Terms of Use of the web site.
© Equitymaster Agora Research Private Limited