LIC Should Not Rescue IL&FS
25 SEPTEMBER 2018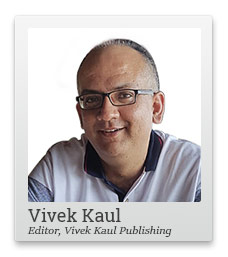 A small scale industry seems to have emerged, when it comes to recommending the rescue of Infrastructure Leasing and Financial Services Ltd (IL&FS) by the Life Insurance Corporation (LIC) of India.
IL&FS, as it points out on its website, is a "systemically important non-deposit accepting core investment company registered with Reserve Bank of India". The trouble is that it has been having cash flow problems and has been defaulting on its loan repayments. The company and its subsidiaries have already defaulted on payments, thrice this month.
This has led to calls of LIC rescuing the company, in order to prevent a system wide contagion. Economists, analysts, journalists and stock market pundits, have joined the rescue IL&FS bandwagon with great gusto. Such unity among them is rarely seen.
The stock market wallahs, who otherwise like to sing the merits of capitalism till they and everyone else is making money, have suddenly turned socialists, when the risk of losses loom.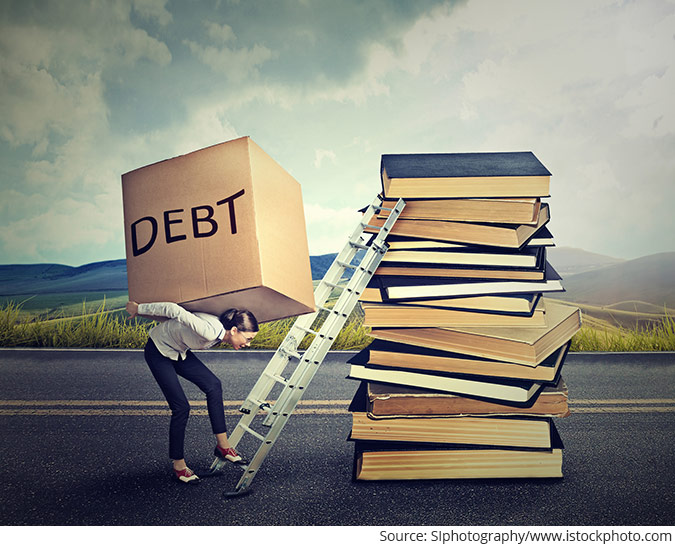 Let's take a look at the issue point wise.
1) LIC is the largest shareholder in IL&FS and owns a 25.34% stake in the company and given that it is expected to bailout IL&FS. The fact that LIC, which is basically an investment company masquerading as an insurance company, already owns one-fourth of another company, is a scandal. It goes against the very basis of diversification of investment and not putting all eggs in one basket. In this scenario, LIC should actually be decreasing its stake in the company and not increasing it.
2) Also, it is worth remembering here that the massive amount of money that LIC has, belongs to its policyholders and not to the government of India, as is often inferred. Given this, the interests of the policyholders needs to override everything else. LIC cannot keep increasing stakes in every financial company in India that is in trouble. The IDBI Bank has already been thrown into its lap. LIC needs to be treated better than a dumping ground, given that citizens of India hand over their hard earned savings to the institution.
If LIC keeps picking up all the rubbish that is lying around, one day it will have to be rescued as well. The question is who will rescue the rescuer?
3) The second largest shareholder in the company is the Orix Corporation of Japan. It owns 23.54% stake in the company. Newsreports suggest that Orix is interested in increasing its stake in IL&FS. The Reserve Bank of India (RBI) and Securities and Exchange Board of India should talk to the people at Orix and encourage the company to increase its stake in IL&FS. The Abu Dhabi Investment Corporation also owns 12.56% stake in the company and can be tapped for more funds. A private sector bailout should be made possible.
4) IL&FS on its own doesn't have much of a business model. It invests and lends to its subsidiaries primarily in the areas of infrastructure, financial services and education. Given this structure, the company has many non-core assets which can be sold off in order to generate money to repay the maturing debt, in the years to come.
The shareholders like LIC, State Bank of India (6.42%) and Central Bank of India (7.67%), should insist on this. In the past, IL&FS has been unable to sell its non-core assets. But in the past, the company has never been as desperate for money as it is now. And given the right price, it should be able to find a buyer.
5) Take a look at table below, which has some of the basic financial data points for IL&FS.
The Financials of IL&FS Are Terrible
| Year | Consolidated Debt (in Rs crore) | Consolidated Revenue (in Rs crore) | Interest (in Rs crore) | Rate of interest | Equity | Debt to Equity Ratio | Net profit (in Rs crore) | Net profit margin |
| --- | --- | --- | --- | --- | --- | --- | --- | --- |
| 2013-2014 | 48,672 | 11,561 | 3,971 | 8.2% | 6,312 | 7.7 | 244 | 2.1% |
| 2014-2015 | 63,114 | 11,641 | 4,518 | 7.2% | 6,668 | 9.5 | 249 | 2.1% |
| 2015-2016 | 70,374 | 15,098 | 5,498 | 7.8% | 7,242 | 9.7 | 45 | 0.3% |
| 2016-2017 | 80,018 | 17,157 | 6,516 | 8.1% | 7,525 | 10.6 | 142 | 0.8% |
| 2017-2018 | 91,091 | 18,799 | 7,923 | 8.7% | 5,428 | 16.8 | -1,887 | |
Source: Author calculations on data from annual reports of IL&FS.
Between 2013-2014 and 2017-2018, the total debt of IL&FS has exploded from Rs 48,672 crore to Rs 91,091 crore. This hasn't led to a similar increase in revenues, which have gone up from Rs 11,561 crore to Rs 18,799 crore.
6) Along with the increase in debt, the average rate of interest that the company has been paying on its debt has also gone up. In 2014-2015, the rate of interest on the debt was 7.2%. By 2017-2018, this had increased to 8.7%.
In a low margin business, this jump is huge. In 2013-2014, the net profit margin (net profit divided by consolidated revenue) of IL&FS was at 2.1%. With increasing interest costs, and no commiserate jump in revenue, the net profit margin fell to 0.8% in 2016-2017. In 2017-2018, the company incurred losses of Rs 1,887 crore.
--- Advertisement ---


Equitymaster's Secrets is one of the most popular books we've ever published. It contains investing insights and secrets you probably won't find anywhere else in the world.

It also contains some of our most valuable, and closely guarded, investing strategies – strategies that have lead to some of our most successful multi-bagger finds to date.

Now, this book is available on Amazon for Rs 1,450…but as one of our loyal readers, we don't believe you shouldn't have to pay for the book.

Instead, we'll send over a virtually FREE copy of the latest edition of this book…right to your house (anywhere in India)!

All you have to do is cover postage and handling – and of course, share your Indian postal address with us.

Click here to claim your book.
------------------------------
7) The leverage (or debt to equity ratio) of the company has exploded from 7.7 to 16.8 between 2013-2014 and 2017-2018. The interesting thing is that banks and other financial institutions continued lending to IL&FS despite the huge jump in leverage, without asking the company to increase its skin in the game, by increasing its capital in business. Also, the leverage did not explode overnight, it went up gradually year on year, which tells us that the regulator RBI, has been caught napping on this front.
Something similar has happened in banking as well as bad loans have piled up over the years. It is hardly surprising that a similar trend is playing out in the shadow banking sector as well. What is surprising is that it didn't come to be noticed earlier.
8) The short-term borrowing of the company between 2013-2014 and 2017-2018 went up by 181% to Rs 13,559 crore. During the same period, the long-term borrowing went up by 77% to Rs 77,532 crore. This was another sign of the company being in trouble.
9) Also, the rescue of IL&FS by LIC will create massive moral hazard. It will encourage financial institutions to take on more and more risk to drive their revenues, knowing fully well that in case of trouble the government will come to the rescue.
What will the government do if more private financial institutions get into trouble in the days to come? Will it keep getting LIC to rescue them? Have answers to these questions been thought about?
10) The fear is that the mess at IL&FS will lead to contagion at other non-banking finance companies. In fact, the stock market has already given the housing finance companies a good scare, a few days back.
The RBI should take this opportunity to clean the National Housing Bank's act. The National Housing Bank (NHB) regulates the housing finance companies and is a 100% subsidiary of the RBI. This can start with the NHB regularly declaring the basic data for housing finance companies, like the RBI does for banks.
Of course, the IL&FS saga is just starting out and we will keep an eye on it in the days to come.
Stay tuned!
Regards,



Vivek Kaul
Editor, Vivek Kaul Publishing
PS: Now you can follow Vivek Kaul on Social Media and get Vivek's updates on the critical issues affecting the economy and your wallet... as they happen. Follow Vivek on Facebook, Twitter, and Google+.
Disclaimer:
The views mentioned above are of the author only. Data and charts, if used, in the article have been sourced from available information and has not been authenticated by any statutory authority. The author and Equitymaster, do not claim it to be accurate nor accept any responsibility for the same. Please read the detailed Terms of Use of the web site.
© Equitymaster Agora Research Private Limited