Dear Reader, You Have Been Paying Premiums to Keep Bank Fixed Deposits Safe
21 NOVEMBER 2018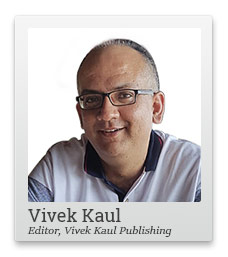 When I moved to Mumbai in 2005, there were three things that I picked up very quickly:
1) Corporates never criticize the government. Within minutes of the budget coming out, they rate it 9.5 out of 10.
2) Fund managers/money managers are perpetually bullish. The India growth story is still strong, 15 years later. The market will keep going up.
3) The third and the most important thing I learned, or rather am still in the process of learning, is that in economics there is no free lunch.
In this piece, we will talk about the third point. Every individual does not have the time and the mental space to understand economics, but if there is one thing that every Indian (or for that matter every citizen in any other country) needs to understand is that there is no free lunch in economics.
I was speaking at a discussion, which was held as a part of Tata Literature Live on Sunday (November 18, 2018). I put simple question to the audience: How many of you have a fixed deposit with a public sector bank?
Given that we were in South Mumbai, fewer hands than I expected went up.
The next question I asked the audience was: Do you think your deposits will be repaid on maturity? Almost everyone said yes, but the conviction of one particular lady in the audience was much more than the others. She said: "Yesssss..."
Now let's look at this in slightly more detail.
Narendra Modi was sworn in as the prime minister on May 26, 2014. On that day, the price of the Indian basket of crude oil was $106.85 per barrel. Soon, the oil prices started falling, and by January 2016, the oil price averaged at $28.1 per barrel.
--- Advertisement ---


Pay Less Than 2%…Only If You Act Before 11:59 PM Tonight!

At 11:59 PM tonight, we will close one of the best offers we have designed for you to try our ONLY Guru-Based stock recommendation service – Smart Money Secrets.

An offer where you just have to pay Less Than 2% of the normal annual membership fee to get INSTANT and UNRESTRICTED 30-Day Access to the service…

Plus, you will also get Instant Access to 2 Special Guides worth Rs 950 each…

But you can get these benefits ONLY if you act before 11:59 PM Tonight.

So, if you're looking for actionable investing ideas that are backed by India's Top Investing Gurus… you shouldn't miss out on this rare opportunity!

Click Here Before 11:59 PM Tonight For Full Details.
------------------------------
While, the price of oil fell by close to 75%, petrol and diesel prices did not fall much. The question is why? This happened primarily because the central government increased the taxes that it collects on petrol and diesel multiple times.
In 2014-2015, the central government had collected Rs 99,069 crore from excise duty on petroleum products, which include petrol and diesel. By 2017-2018, this had jumped to Rs 2,28,907 crore. This was a jump of more than 100%.
The question is what did the government do with this extra money? We will come to the answer a little later in this piece.
The bad loans of public sector banks as on September 30, 2018, stood at Rs 8,68,811 crore. This is a fall of 3% from March 31, 2018. Bad loans are largely loans which haven't been repaid for a period of 90 days or more.
The bad loans rate of public sector banks as on September 30, 2018, stood at 14.08%. This basically means that for every Rs 100 of loans given by public sector banks, Rs 14.08 have been defaulted on. The bad loans rate was at 14.58% as on March 31, 2018.
While there has been a little improvement on this front, on the whole things still don't look very good, especially for banks like UCO Bank, Central Bank, United Bank, IDBI Bank, Dena Bank and Indian Overseas Bank, where the bad loans rate is more than 20%.
Nevertheless, these banks continue to pay the interest on their fixed deposits as well as repay fixed deposits when they mature. How do they manage to do this? Technically, when banks face a default on their loans, they shouldn't be able to repay their deposits as well.
But the fact of the matter is that in the Indian case, banks have continually managed to keep repaying the maturing fixed deposits.
So, what is happening here? Since 2014-2015, the central government, which is the primary owner of the public sector banks, has been continuously investing more and more money into these banks. Between April 2014 and by the end of March 2019, the government would have invested more than Rs 2,00,000 crore in these banks.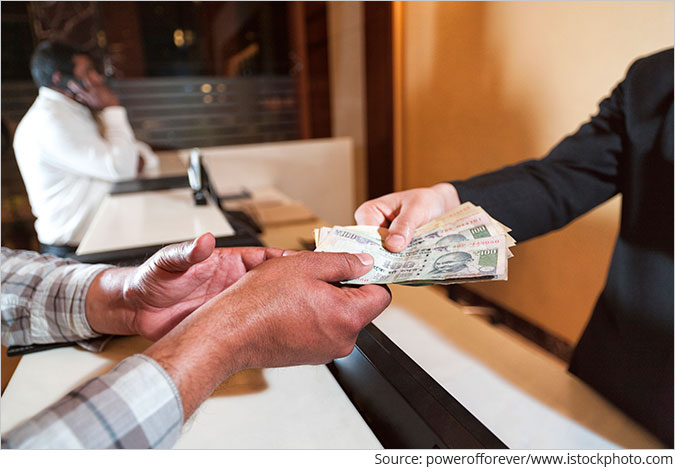 Where do you think this money is coming from? From the higher taxes, you and I, have been paying on petrol and diesel, over the last four years. So, every time you buy petrol, or diesel for that matter, dear reader, you are basically paying a premium to keep the public sector bank deposits save, irrespective of the fact that whether you have deposits with a public sector bank or not.
So, this brings me back to the point that there is no free lunch in economics. Someone has got to pay for it. And that someone may or may not be the one having the free lunch. Of course, that doesn't sound good.
Further, as I mentioned earlier there are six banks which have a bad loans rate of greater than 20%. These are Central Bank (21.48%), Dena Bank (23.64%), IDBI Bank (31.78%), India Overseas Bank (24.73%), UCO Bank (25.37%) and United Bank (22.69%).
What confuses me is why are people still banking with these banks? Yes, the government will not allow these banks to default, but given that so many government banks are in trouble, why take the risk?
Also, what is it that these banks are offering that the other public sector banks aren't? If someone can answer that question for me, I would be rather grateful.
One possible answer is that people have locked in deposits at a higher rate of interest and do not want to break it, given that they won't be able to reinvest the money at the same rate of interest. Having said that, for those who are in this situation, it makes sense to move their money away from these banks, as soon as their deposits mature.
This brings me to the bigger question: When it comes to their money, why are people so lackadaisical? We spend so much time and mental space trying to figure out which movie to watch, which restaurant to eat, where to holiday, what gift to give and so on, but when it comes to our hard-earned, anything goes.
Beats me!
Regards,



Vivek Kaul
Editor, Vivek Kaul Publishing
PS: Now you can follow Vivek Kaul on Social Media and get Vivek's updates on the critical issues affecting the economy and your wallet... as they happen. Follow Vivek on Facebook, Twitter, and Google+.
Disclaimer:
The views mentioned above are of the author only. Data and charts, if used, in the article have been sourced from available information and has not been authenticated by any statutory authority. The author and Equitymaster, do not claim it to be accurate nor accept any responsibility for the same. Please read the detailed Terms of Use of the web site.
© Equitymaster Agora Research Private Limited