The Greater Noida of Central Mumbai
22 NOVEMBER 2018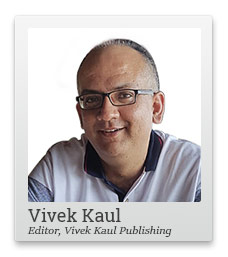 Last November I had travelled to Greater Noida. I was in New Delhi and booked an Uber to get there.
The farmers of Punjab, and Haryana, had been burning rice straw. There was smoke in the air and I was wearing a mask. It was a dystopian-dark afternoon, as we drove to Greater Noida.
Along the way, I saw empty fields waiting for the next sowing, empty plots on which apartments were to be built, half-built apartments, fully-built apartments in which no one was living and five-star hotels in the middle of nowhere. (Of course, there were areas where people were actually living as well).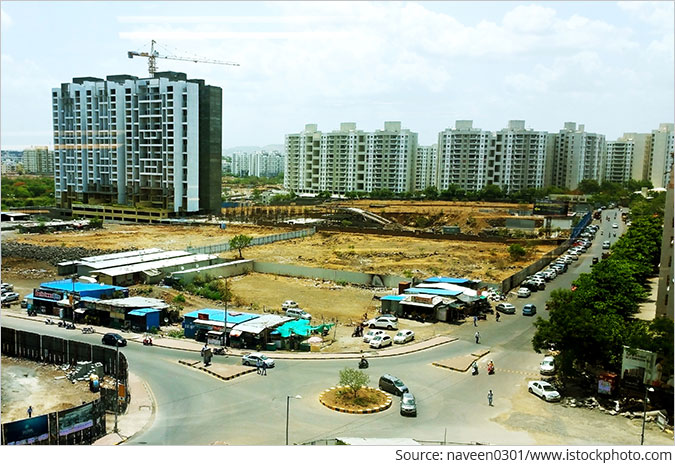 Somewhere along the way, the driver took a left turn. It was supposed to be a short cut. For a period of around five minutes, as we drove through empty roads with almost no soul in sight, I had a feeling I had been kidnapped. It made me wonder, who would they call for the ransom? And would the police botch up the investigation as they tend to do in this part of the country? We were in western Uttar Pradesh after all. Not exactly, Vishal Bhardwaj's Omkara territory, but somewhere around there.
Thankfully, nothing of that sort happened. I did not make it to the newspapers and it was only my imagination working overtime. Reading too much crime fiction comes with its share of negatives as well.
And I survived to live another day.
The driver dropped me at the five-star hotel. I was supposed to spend the next two days there. Once I was there, the feeling I got was like someone decided to build this new city and then one day got bored and abandoned it.
Greater Noida is India's very own ghost city.
When I woke up the next morning, I looked out of the window, and all I could see for miles at end was smoke and abandoned land on which apartments were to be built. (For those who are still bullish about real estate as an asset class, I suggest they kindly visit Greater Noida once. You will realise how bad things can get when a big real estate bubble pops).
These days, from what I have heard, builders are trying to create an impression of buildings being inhabited in Greater Noida, by putting on a few clothes to dry in the balconies of empty apartments. Basically, no one wants to move into an empty apartment in a ghost town.
And that's the irony of a real estate bubble going all wrong. When the bubble was on, people were falling over one another to buy real estate. The moment it burst, they just abandoned it.
Also, how do you get people to move into an area, where they don't want to move in? You put undergarments and clothes for drying. This is what they call jugaad in northern India. While the ghost town of Greater Noida is very visible to the eyes, there is another ghost town bang in the middle of Central Mumbai, around where I live. Just that this ghost town is invisible to the human eye, because it's vertical in nature, unlike Greater Noida.
Central Mumbai constitutes of areas like Dadar, Prabhadevi, Worli, Parel, Lower Parel (now also called Upper Worli, by some builders) and Mahalakshmi. This was the area where India's biggest textile mills used to operate out of, till they started shutting down, one by one.
It was the mecca of Indian capitalism until things started to go all wrong in the late 1970s and early 1980s, once the trade unions and the capitalists started clashing. We all know who won in the end.
The textile mills in these areas have gradually been converted into offices, malls and apartments. These include some famous mills like Jupiter Mill, Kamala Mill, Paragon Mill, Century Mill, Bombay Dyeing, Prakash Cotton, Standard Mill, Shriram Mill, and so on.
The area has seen the development of many high rises with expensive apartments. When I step out of home and walk around in the evening after the sunset, I can see that many apartments in many high rises are still unoccupied. There are no lights on in these apartments.
In fact, a recent report by Liases Foras, a real estate research and rating company, and as reported in the Mint, points out: "Out of the total supply of 7,292 luxury apartments in Worli and Prabhadevi, 4,107 remain unsold."
The newsreport further points out that a little over 200 such apartments get sold during the course of a year. This isn't surprising given that the average cost of an apartment in this area is Rs 10 crore. At the rate of 200 units a year, it will take many years, before these apartments are sold. Until then they will remain a ghost town up in the air.
Of course, this is just Worli and Prabhadevi. As mentioned earlier, there are other areas in Central Mumbai, where similar expensive apartments have been built and haven't been finding many buyers.
There is a Greater Noida right in the middle of Central Mumbai.
The price of these apartments is totally out of whack. If India had so many rich people who could afford to buy apartments priced at an average of Rs 10 crore, we wouldn't be a poor country.
This is the basic problem with Indian real estate. And until prices correct, the real estate market is not going to recover. I have said this over and over again, over the last six years, and I see no reason not to say it all over again.
Somethings never change!
Regards,



Vivek Kaul
Editor, Vivek Kaul Publishing
PS: Now you can follow Vivek Kaul on Social Media and get Vivek's updates on the critical issues affecting the economy and your wallet... as they happen. Follow Vivek on Facebook, Twitter, and Google+.
Disclaimer:
The views mentioned above are of the author only. Data and charts, if used, in the article have been sourced from available information and has not been authenticated by any statutory authority. The author and Equitymaster, do not claim it to be accurate nor accept any responsibility for the same. Please read the detailed Terms of Use of the web site.
© Equitymaster Agora Research Private Limited