Dr Urjit Patel, Have You Ever Heard of Shakti Kapoor and Dance Dance?
11 DECEMBER 2018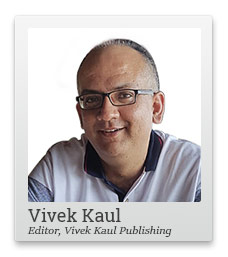 Mithun Chakraborty had a few hits with the director Babbar Subhash (who went by the screenname of B Subhash) in the 1980s. Among these movies was the 1987 movie Dance Dance, which starred Mandakini, Smita Patil and Amrish Puri.
It also stared Shakti Kapoor, that man who starred in almost every movie in the 1980s and the 1990s.
Shakti Kapoor's character starts of as a friend to Chakraborty's character and then goes rogue. But in the end, realisation dawns on him, and he sacrifices his life to save the life of his friend.
Of course, the wrongs of Kapoor's character could only be forgiven, with the biggest sacrifice; which was his death to protect the life of his friend.
In fact, Kapoor's character wasn't unique in any way. Many such similar characters appeared through a bunch of movies in the 1970s, the 1980s and even the early 1990s, before multiplexes started taking over Indian cinema.
Dear Reader, you must be wondering, why am I talking about Mithun Chakraborty, Dance Dance, Shakti Kapoor and B Subhash, when I typically tend to write on finance and economics, on most days.
--- Advertisement ---


We Hope You Haven't Bought This Book From Amazon

One of our most popular books, Equitymaster's Secrets, is available on Amazon for Rs 1,450…

We'd say it's cheap even at that price, considering it contains a wealth of secrets and wisdom from our 20+ years of successful stock-picking.

But as an Equitymaster reader, you shouldn't have to pay that much for this book…

Which is why, for a short while only, we're giving away virtually free copies of the latest version of this book to the first 500 readers to act.

Here are the details.
------------------------------
Let me explain.
As you must have come to know by now, Dr Urjit Patel, quit as the governor of the Reserve Bank of India (RBI), late last evening. In his statement, Patel said: "On account of personal reasons, I have decided to step down from my current position effective immediately. It has been my privilege and honour to serve in the Reserve Bank of India in various capacities over the years."
The personal reasons, whatever they might they have been, would have been quite compelling given that Patel quit with immediate effect. This reminds me of a time, when I got so fed up of a job that I simply stopped going to office one fine day, without bothering to quit.
Also, personal reasons seems to have become a new euphemism for technocrats quitting the Modi government. Everyone from Arvind Subramanian (former chief economic advisor) to Arvind Panagariya (former vice-chairman NITI Aayog) to Ranjit Kumar (former solicitor general) quit the government, offering personal reasons. Can we interpret this as them saying, I have had enough, and I cannot continue to work with the government?
Back to Patel.
Patel, as is well known, is a rather quiet chap, even in public life. He doesn't like long press conferences. In his tenure as the RBI Governor, the post monetary policy press conferences were limited to 20 minutes. And he hates giving speeches. In all his time as the RBI Governor, he did not give a proper sit-down interview. His laconic resignation statement informing the country that he has quit, was along similar lines.
Patel started his tenure at the RBI in early September 2016. Early in his tenure, he let the Modi government demonetise Rs 500 and Rs 1,000 notes, without an iota of protest. By doing this, he compromised the independence of the RBI, at the very beginning of his tenure.
One does not need a PhD from a fancy Ivy League university, or Oxford or Cambridge for that matter, to know that demonetisation would have a huge negative impact on the Indian economy.
If 86 per cent of the currency in circulation in an economy, where 98% of economic transactions happen in cash, is made useless overnight, economic transactions will collapse, economic activity will collapse, and people will suffer. This is precisely what happened in India in November 2016 and the months that followed.
Citizens queued up at banks, first to deposit money. They queued up at banks and ATMs again to withdraw money. Marriages were postponed. Operations did not happen. Small-scale industries were shut down. Agricultural trade was paralysed, from which it is still trying to recover. People died.
Patel decided to keep quiet.
In one way or the other, by going with the government on demonetisation, Patel compromised his position and that of the RBI. This was Patel, like Shakti Kapoor, turning rogue and not doing the right things that he should have.
The message that this compromise sent to the government was that Patel, as the RBI governor, was pliable, and they could get him to do things that they wanted. But pretty soon Patel discovered his spine.
That's thing with being the governor of the RBI. The position is bigger than the man occupying it. Every RBI governor, once he is there, wants to leave behind a legacy. And that means doing the right thing, which is right for the Indian economy, in the long-term.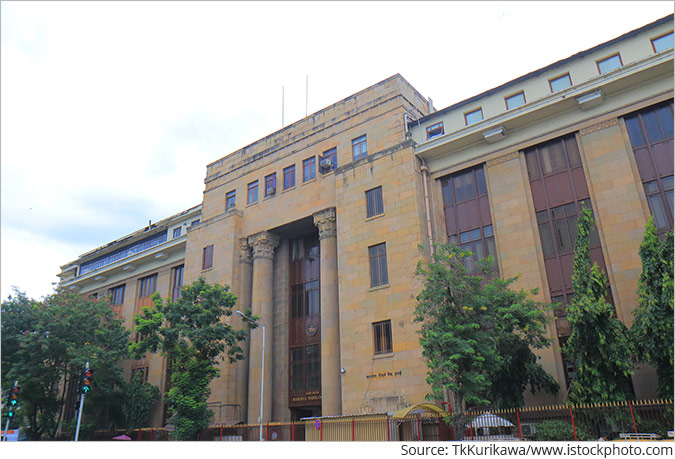 In the recent past, the RBI and the ministry of finance have been at loggerheads on various issues. Over the last few years, the RBI has put 11 public sector banks with excessive bad loans into the prompt corrective action (PCA) framework. Bad loans are loans which haven't been repaid for a period of 90 days or more. This has put a limit on the lending and the borrowing activities of these banks, something the government does not like.
It has been after the RBI to dilute the PCA norms and de-classify a few PCA banks, so that they can lend easily. The irony is that lending has been growing at a very fast pace. In the week ending November 23, 2018, non-food credit grew at 15.26%, the fastest in nearly two years.
The banks lend to the Food Corporation of India (FCI) and other state procurement agencies to buy rice and wheat directly from farmers. When these loans are subtracted from total loans given by banks, what remains is non-food credit.
Of course, the government's main problem is that lending to industry is not growing. As of end October 2018, lending to industry grew by 3.7%, which though slow has been the fastest in two years. Lending to medium scale industry grew by 10.9%. Lending to large scale industry, despite the debt overhang, grew by 3.8%. The problem is when it comes to lending to micro and small scale industries. This grew by just 1.6%.
The assumption that the government seems to be making is that by having a fewer number of banks under PCA, lending to micro and small industry will grow. This is important given that 2019 is an election year.
The problem here is that the government owns ten banks which are not under PCA. This includes the bigger banks like the State Bank of India, the Bank of Baroda and the Punjab National Bank. What about getting them to lend to the micro and small industries? Why is that not happening?
Things have also gotten heated between the RBI and the government on the sharing of reserves that the RBI has accumulated over the years, thanks to retained profits. The government wants access to these reserves. The RBI feels that any such action will weaken the RBI balance sheet.
Over and above all this, the government resorted to the controversial Section 7 in the RBI Act to have its way on most of the issues. In the process it has compromised the institutional independence of India's central bank. And the fact that Patel's tenure at the RBI, started with a compromise, was a major reason responsible for all that followed.
Taking all this into account, the only way Patel could have restored some of his legacy, was doing what Shakti Kapoor's character did for Mithun Chakrborty's character in Dance Dance.
And like Kapoor's character, Patel has had to use the nuclear option and sacrifice himself for the sake of the RBI. This extreme sacrifice will tell the world at large that all is not well when it comes to the institutional independence of the RBI. And, like we, the audience, forgave Kapoor's character in the reel life, we can also forgive Patel in the real life.
As the former RBI Governor Raghuram Rajan said after Patel's resignation: "It was an act of protest, the only way an RBI governor could show it... it serves no purpose to have yes-men at the helm of important institutions like the RBI."
Rajan had also recently said: "Now what we really need is leadership, rather than followership."
The problem is Patel started as a yes man and changed his mind in between, which is something that the Modi government could not swallow. And India will now bear the cost of this. Meanwhile, Patel is likely to find a job in some think-tank in the West.
Also, be on the lookout for a book on the Indian economy, sometime next year.
Regards,



Vivek Kaul
Editor, Vivek Kaul Publishing
PS: Now you can follow Vivek Kaul on Social Media and get Vivek's updates on the critical issues affecting the economy and your wallet... as they happen. Follow Vivek on Facebook, Twitter, and Google+.
Disclaimer:
The views mentioned above are of the author only. Data and charts, if used, in the article have been sourced from available information and has not been authenticated by any statutory authority. The author and Equitymaster, do not claim it to be accurate nor accept any responsibility for the same. Please read the detailed Terms of Use of the web site.
© Equitymaster Agora Research Private Limited