Fast Income Alerts
What is Fast Income Alerts?
Fast Income Alerts is Vijay Bhambwani's premium trading service which recommends option writing ideas, using Vijay's Instant Income Strategy, with the goal of earning regular income above bank FD rates.
---
Who is the editor of Fast Income Alerts?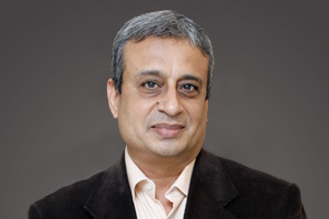 Vijay L Bhambwani, a professional trader and author, is the editor of Fast Income Alerts.
He is the first author to have his book - A Traders Guide to Indian Commodity Markets, published by CNBC Publishing 18, in 2009, approved and sponsored by the NCDEX.
He is empanelled with the BSE & NSE as a visiting faculty for various finance market courses. Vijay specialises in predictive style of technical analysis, in the commodity, currency, and equity markets.
He was a training mentor at the Multi Commodity Exchange between 2005 - 2009 and created the early course content for the Diploma in Commodity Markets (DICM), certified by the Forward Markets Commission.
He is one of the first columnists to write a weekly column in the English language print media after the commissioning of the MCX, via his columns in the DNA Money and Business Standard and others.
Vijay has done over 8,000 TV shows in the last 17 years and has written over 4,000 columns/articles in the print and electronic media.
---
What is the goal of Fast Income Alerts?
Being an income generating service, the goal is to recommend out of the money (OTM) option writing trades at premiums that are sufficient to earn returns above typical bank FD rates.
---
What does Fast Income Alerts offer?
Apart from the trading recommendations, subscribers will receive alerts directly as notifications on the Equitymaster Android app, an SMS on their registered mobile numbers, and an email on their email ids.
Subscribers will need to login and access the details of the recommendations online - which trade to open, what price to enter at, when to close the trades, etc.
---
What does Fast Income Alerts not offer?
This is service purely focused on option writing (i.e. selling). There will be no recommendations for buying options. There will also be no futures trading recommendations or any recommendations in the cash market.
Also, please note, Fast Income Alerts is a generalised recommendation service. It does not offer customised opinions for any particular subscriber or class of subscribers.
We are not qualified financial advisors nor Investment Advisors and we strongly recommend our subscribers seek professional advice before taking any decisions for their investments.
---
Which options will be recommended?
Vijay will recommend only the most liquid, highly traded indices like Nifty, Bank Nifty, and USDINR options. These instruments command between two-thirds to three-fourths of the option market turnover. So entry and exit even for very large number of traders should not be a problem.
---
How much investment is needed to write a Nifty, Bank Nifty, and USDINR options?
Index margins are significantly lower than individual stock margins. Nifty calls need about Rs 105,000 per lot and Bank Nifty about Rs 87,000 per lot. The USDINR needs about Rs 1,750 per lot.
Some brokers however choose to collect higher amounts. This is allowed by the exchanges. Subscribers should confirm this requirement with his/her broker before trading.
---
What will be the frequency of recommended trades?
Markets are uncertain and pin-pointing the exact number of recommendations in advance will be impossible.
However, Vijay will attempt to recommend about 50 trades per year. If there are more opportunities available, Vijay will be happy to recommend more.
---
Are any special trading skills or brokerage accounts needed to write these options?
No. Vijay will provide all the guidance needed to enter and exit trades via direct real-time alerts – SMS, email, and app.
Additionally, subscribers will receive a premium report on how to trade options as well as a premium report on Vijay's 3 cash codes on specific options trading techniques.
Vijay will also conduct a 6-part online training session to offer additional guidance.
As for type of brokerage accounts, Vijay recommends deep discount brokers. The return on investment will be determined by the profit generated by the trade and the brokerage and execution costs paid.
Vijay recommends not paying any more than Rs 25 per contract lot of Nifty 50 and Bank Nifty as brokerage and Rs 2.50 per contract lot of USDINR. Higher amounts will eat into profits. Having a discount broker is the first step to begin trading options.
Subscribers will receive a guide on which brokers to consider.
---
What are the expected returns?
Predicting profits on trades is next to impossible in unpredictable financial markets. Thus, forecasting the rate of return is not possible.
However, being an income generating service, Vijay's goal is to generate above bank FD rates of returns in this service. It is also possible to strike big profits once in a while in these trades. Such situations can raise the overall returns substantially.
---
Are Equitymaster Research Analysts allowed to trade in the recommended securities?
Equitymaster is an honest, completely transparent and a professionally run organisation. We have a strict compliance system, internal policies and Share Trading Guidelines in place.
Please note all securities trading of our employees are tracked and monitored to ensure that our subscriber gets the first right to our paid research.
We follow the SEBI (Research Analysts) Regulations and give full disclosures with respect to each recommendation. We further request our subscribers to go through our Share Trading Guidelines.
---
How should I contact the customer service team to get answers to my queries?
You can write to us with all your queries and we will be delighted to assist you. Alternatively, you can call us on +91-22-61434055 between 10 am to 6 pm from Monday to Friday.
---
Where Fast Income Alerts Fits In?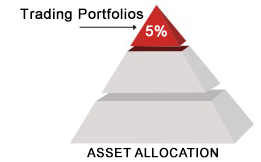 So, where does Fast Income Alerts fit in? The answer, of course, varies depending on one's personal financial situation and risk tolerance. This allocation will of course vary from person to person. For something that works best for you, we recommend you talk to your investment advisor.
---