Did Trump Trigger a Gold Rally?
Jan 5, 2021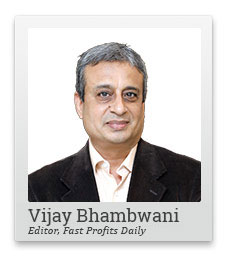 In this video, I'll discuss an interesting development in the gold market.
As you know, gold prices are driven not just by demand-supply fundamentals, but also by politics.
In the US, President Donald Trump's decision to ask election officials in the state of Georgia to find more votes, triggered a rally in the price of gold.
The question on the minds of gold traders is of the sustainability of this rally?
Will it continue or will it fizzle out?
Find out in this video...
Hi. In this video, I want to touch upon burning question that is on the top of the mind of many gold buffs. Did President Donald Trump trigger a rally in gold on Monday?
You see, on Monday morning when I woke up and started checking my tickers and screens, I was kind of a pleasantly surprised to see gold and silver spiking with gaps ups in prices.
Now that's not very usual. That doesn't really happen very often. Prices do go up overnight, but the way the markets and opened with big gaps up looked like there was something in the air that had basically triggered this reaction in gold prices.
I checked out and found that President Donald Trump had asked the chief election officer of Georgia, Mr Rapids Burger, to find him to find him 11,780 votes from Georgia because that is the number of votes he needed to win in Georgia. That was basically one more vote than the margin with which he had lost. Trump had lost Georgia by a margin of 11,779 votes. So if he got 11,780 votes, the state of Georgia would go to him, and he was basically clutching at straws to retain his presidency and his stay in the White House for another four years.
You see, markets had basically reconciled inside themselves to the presidency of Joe Biden. I had recorded a video a couple of months ago about how Joe Biden's victory was actually being forecast by the markets and since the last few months, I had been telling you in my Fast Profits Daily videos, how the US election this time around was radically different from the markets point of view as compared to the empirical trend that is seen, which is known as the US presidential cycle.
The dollar was not supporting the president. Oil prices were not supporting the president. Gold prices were not supporting the president. It was only the stock market, which was basically going the way of the US presidential cycle. So the markets had finally reconciled themselves to the fact that Joe Biden would be the president and occupy the White House after 20th of January 2021.
Being given a fait accompli or a disruptive trigger like this basically unnerved the traders in the markets who thought that a lot of policy changes would be triggered if it all Donald Trump was given a second term in the White House. They thought there would be some confusion, delays and even disruptions in passage of laws, passage of basically regulations, etcetera and it would lead to chaos.
Now gold and silver, by extension, are safe heaven assets. This triggered a flight to safety and gold saw huge jump up on Monday morning on your screens. Does it mean that this rally will cool off? The possibility is that this rally might just cool of a little bit, although I remain as bullish on gold as ever as I have advocated in my videos since 2019 itself. I remain a gold bull. I remain a silver bull.
The year 2021 is supposed to be or expected to be fairly rewarding for bullion buffs. So stay invested with your gold and silver, in which ever form you're holding it in. Physical, gold ETF, whatever, gold mutual funds, bonds or and like I said, yes, physical too.
So Donald Trump may have created a short term spike, which my just yield a certain amount of ground as nerves get calmer and people come back to the ground reality that it's not really happening.
Ss we speak, as I record this video on Monday night of 4th of January, it seems that the election officials are no mood to yield to Donald Trump's request to find 11,780 votes. Therefore, it is unlikely that Trump gets a second tenure at the White House, and prices might just retrace some steps that they have taken but remain assured, gold remains as good and investment as it was since the time, I have been telling you in fast profits daily videos into since 2019.
On this optimistic and cheerful note, I'll bid goodbye to you till we meet again in my next video. If you're watching this video on YouTube, please click like on this video. Subscribe to my channel if you haven't already done so and click on the bell icon to receive alerts for fresh videos whenever they're uploaded. Also in the comments section, do let me know whether you like this video, what you think about this video, and what else you would want me to record in my next.
Help me reach out to fellow like-minded traders who seek knowledge based investments and trades by referring my video to your family and friends. Do take very good care of yourself, your health, your family and friends, your trades, and investments.
Have a very, very profitable day ahead. Vijay Bhambwani signing on for now. Thank you for watching me.
Warm regards,

Vijay L Bhambwani
Editor, Fast Profits Daily
Equitymaster Agora Research Private Limited (Research Analyst)
Recent Articles