Why Gold Hit Lower Circuit
Jan 11, 2021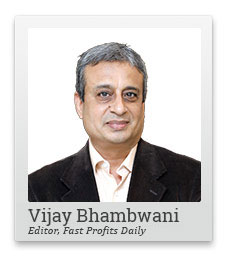 On Friday, on the MCX, bullion traders were shocked to see prices crash.
Gold fell 4.10% and silver fell 8.74%.
Why did it happen? What does this event mean for the long-term trend in prices? Should traders change their bullish stance?
In today's video, I have the answers or you. I believe, I owe you an explanation because I've been a gold bull for a long time and I believe prices could go up.
Let me know your thoughts in the comments.
Hi. Were you surprised and caught off guard by the steep decline in gold to the extent of 4.10% on the multi commodity exchange in India and the 8.74% decline in silver on Friday on the MCX?
I think almost everybody I know was taken unawares, and I'll received a lot of messages on my social media accounts and in many of the comments in my videos, both present and past, about what really happened on Friday. Why is it unnerving as such to invest in one of the steadiest investments that people thought they were rushing to the safe haven buying off.
I'm Vijay Bhambwani, and in this video, I'll attempt to answer these questions. I think I owe you an explanation because since the last year and a half or so, I've been advocating buying gold and silver.
Discover Now: One Stock for Potentially Life-changing Gains
Now you see gold and silver happened to be safe heavens, but provide no fixed income returns. For example, no dividend, no interest yield. You basically have to depend only on capital appreciation. To generate alpha. Alpha is the absolute profit that is earned on investing your money.
On the other hand, a bond or a fixed deposit gives you a certain amount of interest. It is quite another thing that since the last couple of years and this process started after 9/11 in the year 2001, that interest rates have sustainably come down.
But the fact remains that if you were to invest money in a bond or a fixed deposit, you would get a certain amount of interest, even though it could be tiny.
On Friday, the US Treasury yields started going up after a sustained period off decline, which meant that people like Warren Buffett and he has made it clear in no uncertain terms that he considers gold to be a draconian investment that yields no interest whatsoever, fixed income investors who want fixed yield year after year so as to generate some cash flows, would naturally re-allocate their resources and take money out of gold at least a certain amount of money out of gold on park it in income yielding securities.
So first of all, there was selling from people who are looking for yield. Secondly, in this day and age of artificial intelligence, algos, dark pools, vulture traders, system generated stop losses, system generated sell orders, etcetera, they all converged after the price started to decline. This led to an even accelerated fall in gold and silver.
The other thing and this is quite important here is that Bitcoin was running off like there could be no tomorrow. So there were actually a certain segment of people and they still are in the market who think that Bitcoin can be a really serious competitor to gold as far as attracting investment from steady and safe return or safe haven buying investors is concerned.
I don't frankly track Bitcoin. I don't own any Bitcoin. So I will not comment on whether those people are right or wrong. It is not in my domain, but the fact remains that money in the hands of investors tends to be finite or limited and when that money is divided into two assets which is Bitcoin on gold, it is but natural that both the assets would receive lesser inflows as compared to when all the money was going into one asset class alone.
So gold suffered and by extension silver suffered the double whammy off interest rates or rather yields on Treasuries and bonds in the US going up. On the other hand, Bitcoin started to go up too. This is the reason why you would be sitting in front of your computer screen or watching the prices on your handheld cell phone or tablet or whatever, and you would jump out of your skin to see a lower circuit after lower circuit on silver and a definitive lower circuit on gold on the MCX.
Am I changing my opinion about the long term outlook off gold and silver? No, I'm not. I think these are just, a few hiccups on the way, which is the prime reason why have discouraged you from buying any kind off bullion in a leveraged form. I have told you that I prefer physical bullion the best.
Hey, it's bought and paid for. After you buy your bullion in delivery and have paid 100% payment, there is no mark to market pay out. There is no cost of carry or roll over charges. There is no brokerage CTT, SEBI charges, transaction charges, stamp duty, etcetera that you would have pay if you were to buy futures. There would be no dematerialization charges if you were to buy gold ETFs.
Once you've bought your golden physical, you've just bought it. You own it. Whether the price goes up and down, there's nobody to mark you to market. So I think and as I record this video on early Monday morning, which is the 11th of January 2021, I'm seeing a steep decline in Bitcoin.
Guess what? Gold and silver are now gradually crawling up.
So you see what is happening is that there was a couple off investment asset classes, which were vying with each other for attracting investments from investors and unfortunately, the money got divided and there was a certain amount of outflow from gold.
The larger term uptrend remains intact. Both gold and silver are trading very comfortably above their moving averages. Both have not breached any kind of a serious long term trend line so as to say that there is any threat to the investment portfolio of any investor who's holding bullion both gold and silver in their investment account.
As far as I'm concerned, I remain convinced that gold and silver are the real McCoys, are the real thing as compared to any other, crypto currency or other paper assets which can go up and down and provide you a great deal off volatility.
Of course, the kind of volatility that we saw on Friday in gold and silver itself or stomach churning but remain assured this is more of an exception than the rule. Gold and silver prices seldom go beyond a percent or a percent and a half. Maybe on the outside, 2% if it all. So, while this kind of expectation must be a factored in, these kinds of occurrences might just be a kind of what you say a white crow event or a fat tail event.
But these are more of exceptions rather than the rule. Stay the course and stay invested in gold and silver.
Vijay Bhambwani signing off from this video on that optimistic note, not before reminding you if you're watching this video on YouTube, don't forget to click like on this video and subscribe to my YouTube channel if you haven't already done so. Click on the bell icon to receive alerts as and when I upload new videos. In the comments section, do let me know what you think of this video on what else you would want me to record in my next.
Help me reach out to fellow like-minded investors and traders who are seeking knowledge based investments and trades by referring my video to your family and friends. Do take very good care of yourself, your health, your investments, your trades, and your family.
Have a very, very profitable day ahead. Vijay Bhambwani signing off for now. Thank you for watching me. Take care. Bye.
Warm regards,

Vijay L Bhambwani
Editor, Fast Profits Daily
Equitymaster Agora Research Private Limited (Research Analyst)
Recent Articles