Paytm: India's Robinhood App
Jan 18, 2021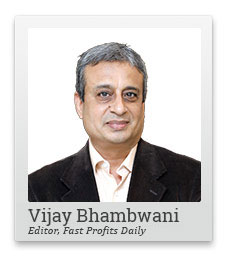 Three months ago I recoded a video about how we trade is about to change forever.
I was referring to the Robin Hood app. Here retail traders have now found a platform which helps them trade and also facilitates their trades.
It has caused quite a disruption in the US stock market.
I wondered if we could see a similar kind of disruption in the Indian market.
Well, it could be happening as you read this.
Paytm announced a few days ago, they would offer futures and options trading through their mobile app.
How big a disruption could this be and what does it mean for you?
Find the answers in the video...
Hi, this is Vijay Bhambwani and I want to talk about a very important development that has occurred in the Indian financial markets in the equity derivative space.
If you go back down the list on 12th of October, I recorded a video about how we trade is about to change forever. I was referring to the Robin Hood app where retail traders are now finding a platform which basically helps them trade and also facilitates the trades.
Robin Hood platform basically allows retail investors or retail traders rather who know nothing about the market, to mimic the trades of professional and elite traders by simply copying their trades.
FREE Event: The Great Indian Wealth Project
Now what if traders turn up in the Indian markets in very large numbers equally naive, freshers, newbies, rookies, call them what you will, but what if traders come to the markets in large enough numbers both in the derivative space and in the deliverable space? What you think can happen?
The potential for the market to go up can be huge. Friends, I am referring to the news media release by Paytm, who announced a few days ago, that they were now going to offer futures and options trading through their mobile app the rate of Rs 10 per trade.
I checked with Google Play Store and I found that the Paytm app has been downloaded more than 100 million times, which means more than 10 crore people. I am sure not all Paytm users will basically use the platform to trade derivatives.
But what if just 5% 3% or even 2% of the entire users of Paytm turn up to trade in the derivative space?
The potential is huge.
The other thing is something that I'm not clear about but from the press release, I do think what Paytm is hinting at is, is it Rs 10 per lot, or is it Rs 10 per trade? If it is Rs 10 per trade, it implies if I want to buy 10 lots or 15 or 20 lots in one single order, do I pay Rs 10 for that single order, irrespective of the number of lots or is it Rs 10 per F&O lot?
I think what Paytm is hinting at, though I'm not sure, is that you will be paying Rs 10 per trade irrespective of the lot size and this brokerage is for the derivative space. If you are taking delivery of shares, brokerage is zero.
Now that is a juicy deal. It can basically be disruptive for the brokerage business, and it can bring crores of people in the stock market through direct participation.
So far, quite a lot of Indian investors are coming to the equity markets through mutual fund route. Paytm will basically be bringing people directly into the stock markets. Now, just what are Paytm's plans? Let me just tell you. I am going by the press release and not by hearsay.
Paytm wants to do a transaction number of one million transactions per day. That is 10 lakh transactions per day. Their target is a turnover of 1.5 to 2 lakh crores per day. This target is, of course, is something that Paytm wants to achieve in the first year and a half or so.
To put it in context, an average routine non expiry trading session, sessions on which there is neither weekly nor monthly expiry, the traded turnover in the NSE derivative space is approximately 20 to 25 lakh crores.
So what Paytm is basically saying is, it will capture 8 to 10%. Yes, that's right into 10% of the entire NSE futures and options turnover through one single mobile app, something that is in the palm of a hand. It can bring in a few million fresh investors into the market.
Now, just to put things in perspective Paytm is already distributing mutual funds. It's already doing debt funds and their user base in the debt fund space is approximately 75 lakh investors. Do you know, with the mania about the stock market being all this hype with Harshad Mehta 1992 scam over the top release of his story on television, the markets making new highs, the BSE Sensex at 50,000, projections of one lakh, 1.5 lack, the public is really in a state of frenzy.
So I think Paytm will be able to achieve these targets far ahead of its time. This is something that I call India's Robin Hood movement. Now when will Paytm basically start allowing access to the rank and file user? The last I checked was Paytm is already starting to give you updates to the mobile app from Google Play Store.
But for the first one fortnight, they will be beta testing the F&O transactions with only 500 select users being allowed to access the futures and options space. After a fortnight, it will be made available to the rank and file Paytm mobile app user.
The other thing that the statement has come from the CEO of Paytm is that initially, you will be required to pay margin, as is the norm laid down by the National Stock Exchange and Securities and Exchange Board of India.
But in 3 to 4 months' time frame, Paytm is launching margin funding, which would mean that the muscle power that this mobile app has of keeping your unutilised funds in the wallet, etcetera, and the money muscle power it has by sheer earnings power and cash flows itself, means that they can actually provide you a larger bang for your buck by even margin funding your F&O trades.
I know leverage is extremely dangerous. It's like a knife which can cut both ways but here we are talking about what it can do to the participation levels. It can simply take participation in the Indian F&O space to a new level or in together.
This would mean that the retail janta, the new guy who comes into the market, only understands going long. I don't think going short is something that they even dream about so you would have a few million people additional new blood, new fish, call it what you want, coming and roaring in to buying stocks in the F&O.
They can potentially lead the markets higher, but it will take time. It's not something that's going to happen tomorrow morning, because Paytm will take time to rope in a lot of people, the KYC, getting money from these traders into the margin accounts, etcetera, all these things will take time. What does it mean for you and me?
For savvy traders, the one thing that will be immediately apparent in front of your eyes is that your snap quote window, which you get up by highlighting any script and pressing F5 that rectangular box, which shows you five buyers, five sellers, the volume, turnover, open interest etcetera, you will immediately see that the bid and offer spreads are basically a narrowing. The impact cost is basically narrowing and volatility rising sharply.
That's because these newbies will not basically be as savvy as the old hands, and they will cause a lot of volatility in the prices. Now this is something which is welcome news for old hands, and it will obviously show up immediately on your snap quote windows because the prices will jump about a whole lot more. Prices will be thrashing all about. There will be a lot of froth from buy and sell orders being added, modified, cancelled, or even getting filled.
So I look forward to this development with a very open mind and I am looking forward to welcoming a few million fellow investors in the F&O space where the smartest traders will basically walk home with the prize money.
On this optimistic note, I'll bid goodbye to you in this video, not before reminding you to click like on this video if you liked what you saw. Subscribe to my YouTube channel if you haven't already down so and click on the bell icon if you want to receive instant alerts about fresh videos whenever they are put up.
In the comments section, do let me know what you think of this video and what you would want me to record next and help me reach out to fellow like-minded investors and traders by referring my videos to your family and friends.
Have a very, very profitable day ahead. Vijay Bhambwani signing off for now. Take good care of yourself, your health, your family, friends, your investments, and trades. Thank you for watching.
Warm regards,

Vijay L Bhambwani
Editor, Fast Profits Daily
Equitymaster Agora Research Private Limited (Research Analyst)
Recent Articles