You and Me
Jan 21, 2021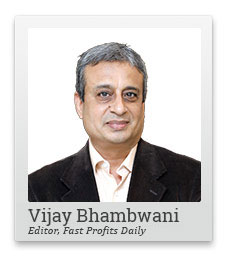 You may be aware that I recommended short-selling natural gas a few weeks ago.
Things were not going well. The price had shot up due to the polar vortex. I made a video about that.
My subscribers were in the red. I received a lot of negative feedback.
But I stuck it out and it was the right decision to do so.
Natural gas prices have collapsed. The trade is now back with a bang.
So, how did I know? Why did I not fold when the trade was bleeding?
In this video, I have the answers.
I'll also give you a good idea of what I actually look at when recommending and monitoring a trade.
Enjoy!
Hi, in this video, I will endeavour to share my thoughts about how I plan my trades, how I think and the kind of background work that goes into finalising a trade, fine tuning the entry and exit points and the rationale, the logic, the reason, the method behind the madness.
By his video, I attempt to basically familiarise yourself and myself with each other so that our thought processes are fine-tuned together. This video is specifically targeting my Weekly Cash Alert subscribers as also my Fast Profits Report friends here but you're welcome to watch this video even if you're not a subscriber of any of my services but just simply a viewer of my Fast Profits Daily videos.
REVEALED: How to Potentially Make Up to Tens of Thousands of Rupees Within a Few Hours...
Now here, I will basically also emphasise on the recent trade that has been occupying top of the mind recall in national gas. What went on, how we think, how we go ahead, and how we will basically be trading even in the future.
I am Vijay Bhambwani, and if you like my videos, if you think I've helped you become better traders, I urge you to subscribe to my YouTube channel. Click on the bell icon to receive instant alerts about fresh videos that I will upload and in the comments section, do let me know what you think of my videos and what else you would want me to record. I would also request you to help me reach out to a wider audience, which requires knowledge based investments and trades with a 360 degrees world view of the financial markets by recommending and referring my videos to your family and friends.
So friends, let's dive right in. Let's go to natural gas and why I recommended what I did. You see from end calendar year end of 2019 I gave you a very simple strategy that natural gas tops out around Christmas to maybe a first fortnight of January. Now this is a routine phenomenon seen over a few years, almost a decade.
The timing might just very a little bit by, say, a fortnight or so and there, of course, have been weather conditions that can vary and whether, as you know, is under nobody's control. So there are certain variations.
Like I've said, every trade that you initiate in the market is like a military exercise. I would call it war by any other name. Nothing goes exactly as per plan in combat, in war. You will have to adapt. You have to keep improvising and there are times when you may not even win. So it's part and parcel of the game, but the broad of game plan, as long as it is in place, the probabilities of success are significantly higher.
So natural gas. I, in my previous videos have said, should be short sold around end of December, if not the first week of January. Now, this year, what has happened is the polar vortex came along. This was a very, very challenging time for natural gas traders right from the hurricane season, for a simple reason that the US hurricane activity was its highest in 116 years. This is something that I have recorded in my earlier videos.
Now, the polar vortex has flicked like two legs. One is hitting North America. The other has it Northern Europe. Now gas being gas is used for heating purposes. The consumption in the winter months has simply sky rocketed. Which is why the prices of gas went up.
But what many of you did not realise was that there was dirty tricks played. I will explain to you how.
Now what really happened was that traders actually got carried away by the fact that demand would rise and supply may not be able to keep in a sync with the demand, and therefore they started marking the price of natural gas higher.
I actually got a lot of feedback from my viewers from Weekly Cash Alert subscribers. I don't doubt their intentions. They're all well-meaning folks. Hey, your feedback is welcome. It is cherished and I actually seek your feedback. So well-meaning folks started forwarding me reports about what certain analysts, what certain websites, what certain publications, were forecasting in terms of national gas prices. No harm.
The only thing is, when you're bombarding yourself with research reports from various quarters, do remember that a research report is nothing but an opinion. It need not be 100% fact. There is always a certain amount of conjecturing, certain amount of even guess work and if it is coming from sources which are non-market participants, non-traders, there is also huge amount of biases, guesswork and not always 100% honest.
So these gas prices. Remember a couple of years ago, the world's biggest investment banks were talking about natural gas, hitting 10 to $12 per MMBtu. You heard that right. 10 to $12. Those were the kind of stratospheric targets that were coming in, and yet, gas would not go beyond $3.88. Guess what? Nobody remembers to ask questions later, but in the heat of the moment, you do to get carried away.
Now, why was I so adamant about the natural gas trade? I'll share my secrets with you. There are two factors which drove the prices higher. One was the Japanese Korean marker. The JKM. Now the Japanese due to the reasons emotional reasons after the Second World War and suffering to nuclear explosions do not use nuclear energy very easily. Therefore, they depend a lot on liquefied natural gas and even CNG to generate a lot of power.
Remember the cold snap has Japan also. In this contrived, I will use the word contrived in an accusing manner, in this contrived shortage of very large gas carriers and tankers, people started floating a lot of reports in the public domain. Remember in the electronic media, especially online, it doesn't cost much to upload an HTML page as a research report.
I was hearing bizarre stories from people who were self-appointed experts who said bankers will charge up to 500% of their normal cargo rates to ferry fossil fuels. This was just last week, last week and guess what? Everybody from the news media, online news publications, etc, were telling you all bullish reports.
On Tuesday while surfing the internet, I found a very curious item.
Because of the Saudi output cut of oil and the fear demand contraction due to lockdowns in many European cities, the tanker owners were actually willing to pay to move the cargoes of fossil fuels. Do you know the tanker operator will actually pay you money to ship your cargo from point A to point B?
This is bizarre from two aspects. Just last week, the experts were telling me I would have to pay five times more than the usual rate to ferry cargoes, and a week later, the tanker guy comes in, says, hey, I'm gonna pay you to ferry your cargo, just keep the relationship alive. This is like crude going into negative prices in April 2020 right? This is as bizarre.
The second. The Dutch TTF, title transfer facility prices went up to 22 year highs. Now this is basically spot pricing where people when they are completely a cornered and want supplies in an emergency. The Japanese, for example, buy a lot of their natural gas and LNG from the spot market and the spot market is extremely volatile. The spot prices can be a few times, I am not saying a few percent, I'm saying a few times higher than in the long term contract supply prices.
So what the traders got mistakenly taken up by was the fact that the Dutch TTF the title transfer facility rates and the Japanese, Korean marker prices hit multiyear highs but here is the catch. This is the gist, the crux and the heart and soul of this video.
I want to ask you a question. What if at the fag end of the trading session in the equity market, I want to buy two shares of any script at Rs 20 higher than the prevalent price? Would that price not get included in the open, high, low close of the day? Yes, it would. Yes, it would.
But remember it was only two shares. It doesn't really matter. So if you actually peeled the layer of information after layer after layer after layer, you would reach the core of the information. The core of the information was the transacted size in both the Dutch title transfer facility and Japanese Korean markers was like those two shares.
Yes, the price got noticed. It triggered alarm. It triggered a short squeeze. It triggered a bear covering. Unfortunately, I have recommended a short and people started running helter-skelter. Some of you even got agitated and sent me emails which we're frankly, a bid upsetting.
Nevertheless, this is a video in which I want to build bridges so that we are like motorcycle racer and a motorcycle. In a moto cross race, the motorcycle, and the rider fuse into one entity. Both trust each other. Can you imagine a moto cross champion racer on his bike taking a sharp 40 degree turn at a speed of 200 kilometres per hour and if he starts doubting that his bike might develop a blown tyre or his spark plug my just short circuit, will he be able to race in that race if he loses confidence on his bike?
So I as your editor, and you, as my subscriber, have to develop that bond. I'm sharing this information with you so as to understand the level of depth, the level of research, the level of fact finding, the level of human intelligence gathering that we go into before we recommend anything. Can we go wrong in spite of that? Yes.
Remember natural gas is dependent on weather and weather is controlled by God, not my man. I don't claim to have any control over whether, over wars, over earthquakes, over untoward incidents is which come without a warning. So we might still go wrong but if we fail, like sometimes some trades do, it will not be because of want of effort and want of due diligence but because ultimately, once in a while, you do take a trading loss.
But what really happened? The market erred. The market was wrong. It assumed that gas would run out. The market even bluffed, or at least some market participants and experts may have even bluffed but gas prices have for the last few training sessions, collapsed.
Collapse is the right world and we are back to where we started. We're basically back to levels where I initially came out with a recommendation. So patience is sometimes required because do remember that this is a commodity trade.
Unlike equities, where the supply of shares, the paid up capital is constant, commodities are basically dynamic, both in demand and supply. You dig a little bit into the ground, you will find a lot of supply of commodities. So you can't keep pushing the price of a commodity and make it go 5 times, 10 times, and 20 times higher, like an equity share. As long as you don't take leave of these basic elementary aspects of trading, you're gonna be just fine.
I hope I have clarified my position as to how I will be recommending, as an editor, more and more trades in my videos, in my emails, in my newsletters, in my mailers, and how I am going to share even the method behind the madness. I don't mind opening out my book of trading ideas. I keep no secrets from my subscribers. We are one giant happy family and I endeavour to build trust through this video.
On that happy note, I'll bid goodbye in this video not before reminding you to take care of your trades health and investments and wishing you a very, very profitable day ahead. Thank you for your patience. Thank you for watching me. Bye.
Warm regards,

Vijay L Bhambwani
Editor, Fast Profits Daily
Equitymaster Agora Research Private Limited (Research Analyst)
Recent Articles