Dawn of the Reddit Trader
Jan 29, 2021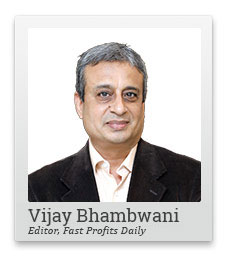 Have you seen what's happened to the stock of GameStop in America?
Have you heard of these names called Wall Street Bets? Reddit? Robinhood traders?
Wall Street bets a reddit social media group has come into the limelight. Members of this group are responsible for the stock of GameStop rising from US$ 2 to US$ 500.
That's a massive rise...but how did it happen and what does it mean for you?
Find out in this video...
Hi. Are you observing what's happening to game stop in America? Have you heard of these names called Wall Street Bets? Reddit? Robinhood traders?
If yes, and if you're curious, if you haven't heard these names and what they basically entail in the markets, this video is for you.
I'm Vijay Bhambwani. I'm a trader with 35 years' experience, 28 of which are as a CEO, founder, promoter of a limited company that trades for a living. I observe the financial markets and have the benefit of hindsight and experience. I am going to clarify, from my point of view of course, as to what Reddit and Robin Hood, Wall Street bets social media group, is likely to basically impact the financial markets.
REVEALED: How to Potentially Make Up to Tens of Thousands of Rupees Within a Few Hours...
You see, Wall Street bets as a reddit social media group has come into the limelight after a company called GameStop with Bloomberg, code GME, rose from US$ 2 all the way up to almost US$ 500 and on 28th of January fell from US$ 483 to US$ 112 before stabilising at US$ 230 per share.
The fact that the stock has risen 1,200% in double quick time and that, too, after Wall Street bets, a reddit group, which calls itself Wall Street bets, and Robin Hood traders on their social media accounts have very openly and brazenly said that they would take these stocks up and thereby punish the hedge funds which had gone short on these counters.
What is this phenomenon? What is it mean for you? How will it impact your portfolio and what can you do about it? In this video? I want to discuss this very critical aspect.
You see, if you scroll down this playlist you've been see, in the month of October, I have recorded a video on Robin Hood traders saying, the way you trade is about to change forever.
In December, I backed it up with another update on Robin Hood as to how the Securities and Exchange Commission of America had basically opened an investigation against Robin Hood and there would be financial penalties.
You see, I believe in a 360 degree worldview and therefore I like to go into the cause and effect of things that are happening around me. If I know the cause of what is happening, I can estimate of how long the effect will last.
So let me take you back in time as to when the seeds of this Robin Hood traders or reddit users call Wall Street bets have actually been sown. So it will surprise you that I feel, of course, this is my opinion. You can feel free to disagree with me. The comment section is open. Bouquets, brickbats, whatever you want to throw at me. Hey, they all welcome. I look forward to hearing from you.
So in 1997, the seeds of this retail trader revolution were sown When LTCM or Long Term Capital Management, at that point in time, frankly, the largest hedge fund in the world, was going bankrupt. President Bill Clinton tried to cover it up by arm twisting 14 investment bankers to lend huge amounts of money to a bankrupt and completely wiped out LTCM so as to not face too much flak after having and his affair with Monica Lewinsky and wanting to avoid another scandal.
So it is these, some of these 14 investment bankers who had stretched their balance sheets into lending money to LTCM, which, of course, everyone knew would have to be written off because no money ever came back, LTCM was allowed to die after 6 to 8 months, very quietly, public memory being what it was, everybody forgot about it.
Now, in 2008, when the global financial crisis occurred, it was some of these, some of these 14 investment banks, which had lent billions of dollars to LYTCM and never got them back, were the first to go bankrupt.
The US Federal Reserve, in its own inimical style, printed billions of dollars in what is known as quantitative easing and flooded the Wall Street economy rather than the main street economy, with easy money and easy dollars. At that point in time, anger erupted within the average middle class and the lower middle class Americans, and they resorted to a campaign called Occupy Wall Street.
For those of my viewers who are old enough to have watched the financial markets at that point in time, you would remember the horrendous scenes of hundreds of protesters camping on Wall Street, cooking food, bathing and whatever it is that people do in their homes, doing on the footpaths of Wall Street right at the bottom of pristine buildings.
Now this was the way the American citizen was venting his or her anger at the top 1% by claiming that they were the neglected 99% of people who did not receive the financial assistance that Wall Street bankers were receiving.
It was after the Second World War that the highest number of people were homeless in America. Thousands of people, tens of thousands of people, were sleeping on beaches and under trees in America. I saw appalling pictures of people eating out of trash bins outside restaurants where restaurants were basically throwing leftover food.
Now this was anger that was bound to come up again. As a matter of fact, I discussed this in an editorial meeting at Equitymaster a couple of months ago, saying that there will be a K shaped recovery where some people who were making money will make a lot of money, and some people who were losing their jobs would not have money to survive a decent a lifestyle.
This is exactly what had happened in America. If you've seen the YouTube videos and gone on to mainstream media articles also, you would see how many hundreds of Americans who have bought cars and all on EMIs, there were, of course, moratorium on bank payments, so they are driving those cars into charity soup kitchens to receive free food because they could not afford cereal and grains.
Now this was the retail anger that was waiting to get ignited and I frankly was thinking another Occupy Wall Street kind of a protest or some kind of rioting would take place. To be honest, in the month of August or September, I did not expect what I saw, and as soon as I saw it, I have deemed it my duty to update you by way of my video on Robinhood trading.
This time around, an average trader has decided to form groups, and this is where Wall Street bets, as a group on the social media platform reddit is concerned. That's where it comes into play. These guys have said, we're going to collectively, and there are millions of them, collectively target those shares, which the big investment banks at Wall Street have shorted and if all millions of us even by 100, 200, or 300 shares, we will cause such a big spike in the share prices that these hedge funds will be forced to either book huge losses or even go bankrupt.
Which is where they targeted GameStop with the Bloomberg code GME. The stock went from US$ 2 to almost US$ 500 and it gave a big punch on the chin to big goliath hedge funds like Melvyn Capital and Muddy Waters. It was an appalling scene to see the CEO of the hedge fund coming out and saying he has lost a lot of money. He is a guy with wife and kids, and he is going to suffer tremendous amount of hardship.
The noteworthy part about Robin Hood traders and the social media group on Reddit call Wall Street bets is that they openly discussed the name of the company which they are going to strike or attack next.
On Thursday, 28 January 2021. I was sitting in front of my screen and saw silver and gold, which were in the negative zone all day long, suddenly jump up. Silver crossed a 6% gain and gold threatened to hit an upper circuit on the MCX. It didn't quite get there but this was unprecedented. I had a doubt and I checked my social media pages and there you go. It was the Robin Hood traders who were attacking gold and silver.
So you see, now if you thought that these guys would take only equity share exposure, think again. They now have the collective power of millions of investors buying small, small tit bits of shares, commodities foreign exchange, bonds call it what you want, they can raid the price of anything at all.
So far, the price was something you and I as traders depended blindly on. We traded based on the price and now suddenly you have retail traders who can influence the price.
Before you write any comments, do note my stand on this. I am agnostic, agnostic, meaning neutral. I am neither against nor for the retail investor trader or the hedge funds both. I am just a common man who wants to put food on the table for his family by trading the markets or rather, day trading the markets and put food on the table. So I am with or against nobody at all. I am too busy to survive myself.
But at I saw to happen to silver and gold shock me up. Equity shares are easy to manipulate because the supply or the paid up capital is limited. Whereas commodities can be dug out of the ground any time you feel the demand is rising. Therefore, both the demanded of like are elastic.
The fact that a Wall Street bets on Reddit and Robin Hood traders can shake up gold and silver also tells you that the retail guy is here to stay. Now this anger, which started in Wall Street from 1997, escalated in 2008, in the Occupy Wall Street movement, has now become the Robin Hood and reddit movement. You can like it. You can love it. You can hate it. You can ignore it, but it's here whether you want it or not, it will impact your portfolio and you cannot, you cannot wish it away.
I don't think these guys are going to go away and with the power of social media, when they're openly announcing which stock they are going to target next, they are not operating any under the table hoodwinking scheme. They are very brazen. They're very open about it and they even telling you that they are going to punish the hedge funds, they call them suits because hedge fund manager wear expensive suits. They are basically saying we are going to destroy the suits.
So why should you really bother because hedge funds are not favoured in India. Robin Hood is not an app which is present in India. The group of Wall Street bets on Reddit does not target anything in India. But let me assure you, it is only a matter of time before this activity in maybe a slightly varied form will be seen in India.
Remember GameStop which fell from US$ 483 on Thursday to US$ 112, lost Rs 11 billion in marketcap, which is translated in Indian rupees, roughly equivalent to 80,000 crores. That is the value it lost, even though it was 112 bucks.
So remember that these are the kind jhatkas, the kind of jolts that can occur in the market. The price is not sanctimonious or God anymore. Amongst Gujaratis and among Hindi speaking people on Wall Street there are old sayings which I heard as a teenager or early adolescent when I started trading in the stock market - Bhav Bhagwan Che. Bhav Bhagwan hota hai - which means price is God.
No more. This is the dawn of the Reddit era. This is the dawn of the Robin Hood era. This is the dawn of the retail trader era, the Mr Small Guy, who you think cannot change on impact prices.
Put together, this is financial revolution in the making. This is history being made. You cannot ignore it and you are basically in a position to have a ring side view of the entire event as it unfolds in front of you.
Observe what's happening. Learn to take back your hand from the market which is not trade when the volatility suddenly spikes at this point in time, this is all I can suggest. If the price activity is becoming too volatile, do suspect the worst and pull your money out.
I am recording this video on 29th of January 2021. For at least 10 sessions, I have not traded in the market or traded extremely light because I am treading extremely carefully as if I am stepping on eggshells.
The beta, which I update on my social media accounts, is so high that it's ringing like an air raid siren. This is something that I update on Equitymaster's Telegram Channel which goes by the handle Equitymaster Official. I update at least three updates late in the evening post market about statistical numbers which are thrown up by my in-house homegrown system I call the Barracuda, which tells me which way the market is headed, which way the winds are blowing.
And since the last 8 to 10 days they are telling me that these are not winds. These are storms and hurricanes in the market. Let's be extremely careful out there. We live in challenging but interesting times. Taking care and protecting your capital with an emphasis on capital preservation and earning profits later, that is what I suggest to you in these times.
Vijay Bhambwani signing off for now. Do let me know in the comments section what you think of this video and what you want me to record next. In case you haven't already done so, please subscribe to my YouTube channel. Click on the bell icon to receive alerts about fresh videos whenever they uploaded here and help me reach out to like-minded investors who believe in knowledge based investments and trades by referring my videos to your family and friends.
I wish you a very profitable day. Thank you for watching. Goodbye.
Warm regards,

Vijay L Bhambwani
Editor, Fast Profits Daily
Equitymaster Agora Research Private Limited (Research Analyst)
Recent Articles