Beware of the Silver Squeeze
Feb 2, 2021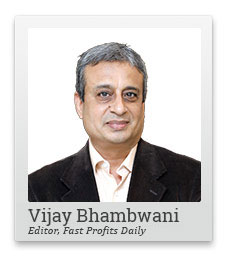 I'm bullish on silver in the long-term. I've made that clear in a number of videos.
However, recent developments in the silver market has made veteran traders like me quite wary.
The silver market is facing a short squeeze and thus the silver price could go up.
But I don't think you should participate in this frenzy.
In this video, I'll tell you why.
Let me know your thoughts about silver in the comments.
Hi, this is Vijay Bhambwani and in this video I want to alert you about what's happening in the commodity markets and I want to warn you to stay away from trouble.
The subject that I am talking about is the silver squeeze or a short squeeze in silver by the reddit traders out there. Now you see on Thursday, late evening Thursday, and early morning Friday, the Wall Street Bets group on reddit, started talking about a short squeeze, which means forcing the short sellers in silver, to cover the shorts by buying enmasse or buying in large quantities by reddit group traders.
REVEALED: How to Potentially Make Up to Tens of Thousands of Rupees Within a Few Hours...
Now, on Friday itself, one saw silver leaping up, and the follow up action on Monday, indicated that silver could surprise people by jumping more than 6% in a day. If you need any more evidence that elephants can and do dance, silver showed it to you.
But here I am telling you to be wary of the short squeeze. So what's really happened? Am I reversing my bullish stand on silver?
No, by no means am I reversing my stand or telling you to sell silver. All I'm telling is, do not get sucked into this trap because this is not likely to sustain. 6% jump in silver coming on a day, coming on Monday following a big bullish day on Friday itself tells you that authorities are not going to sit silent.
Now let me draw attention to the last time with silver saw frenzied buying. I'm talking of 2011, actually, after Diwali of 2010, somewhere around end of October, Silver started hitting upper circuits. So it moved up from 33,000 odd and climbed all the way up to 67-68,000 in double quick time. Of course, there was some bouts of corrections, but 67 to 68,000 came very fast after October 2010 to March 2011.
Frankly, veteran traders like me were kind of worried because this kind of a parabolic rise invariably results in absolute amount of profit taking. Let's not forget that the exchanges, the commodity exchanges, have as their command a very effective tool which is called the margin structure. I suspected that the exchanges would clamp down on speculation by raising margins.
And guess what?
After silver crossed 70,000 both in India and on the Chicago Mercantile Exchange, which is the CME group, margins on silver were more than doubled, and it also coincided with the killing of Osama bin Laden by the US Special Forces.
So here was the world's most wanted terrorists being killed by the US seal team, which means fewer attacks and therefore, in the eyes of the market, a relatively safer world and on top of that, the speculative frenzy buying on leverage, leverage meaning using somebody else's money to buy. When you're buying in the forward market of the futures market, you're basically paying a token amount of deposit and leveraging yourself or buying a huge quantity of silver far beyond your capacity.
Now these leveraged traders were made to cough up a lot more money than they actually had. They no other option but to sell.
I don't need to tell you that silver from a high of 72-73,000 came to 60,000 in a matter of weeks. On the way down, there was so much pain that a lot of traders actually defaulted on payments. I have personally seen padis, padis are very old-fashioned shops, where people sit on mattresses on the floor with round pillows to keep their elbows on and lean on them. Typically, these are old fashioned jewellers who still we're living in a century behind their times, very traditional, very conservative padis.
I saw quite a few padis even fold up business because silver and gold, for that matter in Zaveri Bazaar, is often sold on credit. There were wide scale, large scale defaults among the trading community in Zaveri Bazaar itself, and many shops had to shut shutters. Traders defaulted on commodity exchanges and SEBI warned all investors basically a shun excessive speculation in silver.
This time, it's no different. Last night, the Chicago Mercantile Exchange has raised margin on silver to the extent of 18% additional margin being imposed with immediate effect. Now, obviously, traders who are using leverage and majority of their buying and silver has occurred in the leveraged segment will find it hard to meet their mark to market and span margin or the initial margin commitments required.
The weaker hands will therefore be forced to sell and there would be extreme bouts of volatility where prices will keep going up and down so that the retail investors will basically lose their nerves. A lot of times, traders are convinced about something but the on screen volatility is not something they can stomach and they surrender their positions out of sheer fear more than anything else.
Obviously, it goes without saying when the price action is extremely unreliable, unpredictable, and trends turn on a dine. This is not a time, my dear viewers, to take fresh long exposure in silver based purely on the Wall Street Bets are trading tips or short squeeze expectations.
If you want to buy silver, and I think you should buy silver, buy it for the long term and buy it in a staggered manner. Let prices cool down a little. Let them come down by more than 10% or so, and all be recording a fresh video. I am committed to guiding you on this. That is when nerves are quieter and calmer. That is when we should get in with a deliberate and planned course of action, rather than trying to catch a momentum bus and crash landing on our face.
On this sombre note, I bid goodbye to you in this video not before reminding you, if you're watching this video on YouTube, please subscribe to my channel if you haven't already done so. Click like on this video and click on the bell icon to receive alerts about fresh videos whenever they uploaded.
In the comments section, do let me know what you think of this video and what you would want me to record next and help me reach out to more like minded traders by referring my videos to your family and friends.
Have a very, very profitable day, Vijay Bhambwani signing off for now. Thank you for watching.
Warm regards,

Vijay L Bhambwani
Editor, Fast Profits Daily
Equitymaster Agora Research Private Limited (Research Analyst)
Recent Articles