The Top 8 Trading Mistakes You Should Avoid
Feb 18, 2020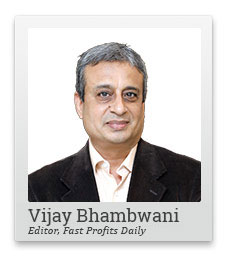 Have you ever made a big trading mistake? I know have.
Did you lose money on that trade? I know I did.
But in my 33+ years as a trader in the markets, I learnt from mistakes... both mine as well as others.
I know how to avoid them now. That means... more money flows into my pocket!
And I want you to have this knowledge too.
In today's video, I'll tell you the top 8 mistakes that traders make and how you can avoid them.
Hi, this is Vijay Bhambwani and I'm back with you to talk about an aspect of the market that I have received a lot of requests from my viewers and subscribers.
How to basically plan for a trading day and what mistakes that traders actually commit, which you should avoid.
The first and foremost is not being prepared for a training session.
What I mean by not being prepared? So if you're a technical trader, not having watched your charts. If you are the screen based trader, not having paid enough attention to the screens. If you're monitoring news and trading on news events, not having paid enough attention.
How much should you actually prepare?
If you're in touch with the market on a day to day basis, your mind stores all the information in your prefrontal cortex. Now this is a part of your brain, which is just behind your forehead and is responsible for short-term memory.
So if you are in touch with the market, the amount of preparation that you need is far lower. I would say for a 6-hour trading session, a 2 to 3-hour preparation before the session, which is either on the previous day's evening, or put together, an hour before the trading session opens, should be sufficient. A cumulative total of 2 to 3 hours.
However, if you're coming back from a holiday when you've not watched the markets or not traded, the period of getting used to the markets are getting the pulse of the market, might be a little longer.
The other mistake that traders make is not utilising the weekend to sharpen their tools.
So if you're a technical analyst, you would realise that maybe the 25 period moving average is not working as well, and you need to tweak it and through trial and error, you find the 20 day moving average is now working better. The trend line might need to be extended to the right. Another trend line might need to be drawn. The emerging head and shoulder pattern might need to be marked, etc.
So there is no peace for a trader seeking excellence. While everybody else might be out partying, you could be working half the day, even on weekends. By all means, make sure that your tools of the trade are sharp at all times.
The other mistake that traders make is not having a plan.
If you're going to go there and start throwing darts at a board in the dark, chances are that once in a while, you might hit bullseye but it is more of a chance than a plan. Not having a plan is a cardinal error in trading.
Not keeping stop losses.
This is a strict no, no. This is a sin you don't want to commit. If you do not keep a stop loss, you will drain your money and your float, as we call it in professional trader's parlance, to a point where you have no money left to trade.
Stop losses like I have recorded in other video, are of various times. Please do run through that video again.
The other thing is stress management.
Trading the markets is an absolutely strenuous job. If you cannot handle the emotional distress of a mark to market loss, you basically are not cut out to be a trader.
So learn how to handle your stress and also, from a behavioural finance point of view, learn what kind of a person you really are. What is your risk threshold? What is your risk appetite? How much you can actually take before things begin to go out of hand. It will surprise you but just as you have a character of your own, trades also have a character of their own.
So maybe you can't handle too much stress. That definitely means that you should not be getting into micro trend trading, which is training purely for 60-minute time durations. You should not basically be getting into trading currencies.
Trend trading, swing trading, which means sticking in to a trade for a couple of sessions, if not a couple of weeks, would be better suited to you. Know your personality type before you try to plan out your trade.
The other aspect which I think I need to highlight, is the pitfall that many traders suffer from is, not having equanimity.
Equanimity is a level of equilibrium and composure with your surroundings, which means whatever is happening around you, you need to make it your business.
You cannot say that I am going to be trading Arvind Mills, which is a denim manufacturing company, and ignore cotton prices. You need to know the entire universe that impacts the stock, the currency, the commodity or the bond, and therefore know all the ancillary trigger points that are likely to play upon the price.
The other error that traders make is not maintaining records of their trades. This is called a trade journal or a log book.
As the name log book suggests, I log everything - the time of entry, the reason of entry, the price and similarly, the time, price, and reason of exit, and what was the net result? You will be surprised to see how regularly some trades are turning out to be profitable if they initiated as certain times of the day. Only a trading log will be able to tell you that.
The other error that traders make is not watching the screen continuously.
So if your favourite movie is coming out on Star Movies while the market is still on, you might think what the hell, I might well watch my favourite scene. It's only five minutes... but that is an error you do not want to commit.
A trader has to watch many windows during the market hours. If it all you leave a period of vacuum of five minutes because you went off and started watching Star Movies, believe me, your attention is broken. The chances of committing errors, therefore, is extremely high.
How many times, especially in commodity markets, which trade from nine in the morning to 12 midnight, have you held back your bladder because the trade is open and nothing moves?
Believe me, it's happened to me. It's only when I can't control it anymore and I go out for say 60 to 90 seconds, the trade moves against me, and I realised that my pee actually costed me Rs 5,000! So you don't not leave your trading terminal or stop watching the screen, unless it is an absolute must.
Avoid the pitfalls and these shortcomings and I assure you, on a personal guarantee, your trading will turn much much more profitable than it already is.
Before I sign off from this video, let me remind you to click like if you're watching this video on YouTube.
By all means, please share this knowledgeable video with your friends and family. In the comments section, do let me know what you think of this video and what other topics you would want me to cover in my forthcoming videos.
This is Vijay Bhambwani signing off for now till we meet again. Do take very good care of your trades and investments.
Thank you.
I hope you found this video useful. Let me know what you think by clicking here.
Have a profitable trading day
Warm regards,

Vijay L Bhambwani
Editor, Fast Profits Daily
Equitymaster Agora Research Private Limited (Research Analyst)
Recent Articles