Don't Buy Into the Energy Trade
Feb 18, 2021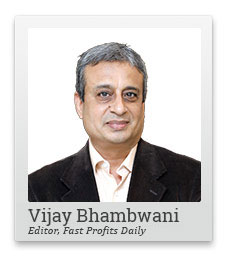 There has been a lot of interest in crude oil prices recently.
Petrol prices have hit Rs 100/lt. The commodity market is heating up as traders look to profit from rising prices.
But should you jump on the bandwagon?
And if you already have, should you be worried about a crash?
In this video, you will find the answers you need.
Let me know your thoughts in the comments section after watching the video.
Hello viewers. This is Vijay Bhambwani. I am back with you in this video. I am taking a short break only for this one video from trading tutorials to discuss a very, very critical aspect of the hydro carbon market, the oil and natural gas markets. This is something that you need to take a note of.
For those of my viewers who have been following my work since 2019 since we started putting up these videos on a regular basis, you would recollect how I have been posting videos on crude oil markets ever since Saudi Aramco announced its public issue.
The fact that this public issue was going to be the world's largest ever was a given, and I also told you that in the run up to the public issue, the Saudis would do anything in their power to rig up the price of oil because that was one way they could make the public issue highly successful. If the final product, the finished product which the company sells is rising in price, the profitability of the company is also expected to rise. This is the oldest trick in the book and the IPO playbook. All companies do that. So the Saudis did not do anything different.
REVEALED: How to Potentially Make Up to Tens of Thousands of Rupees Within a Few Hours...
Now we are told that Prince Mohammed bin Salman has issued a press statement that a follow on public offer is on the cards for the Saudi Aramco issue. Is this any coincidence that suddenly there are stories about oil bull market, a grand super cycle in oil and gas prices, and very foolish statements are being floated around in the public domain, talking about how oil can go to X, Y, Z price targets. I don't believe in coincidences.
Friends, I'm Vijay Bhambwani a trader with 35 years of experience under my belt, 28 of which are as a founder, promoter and CEO of a limited company that trades for a living. I don't believe in coincidences. I don't believe in flukes. As a matter of fact, I think everything that happens in the financial markets happens for a reason, and that reason has to be financial.
Therefore, I am putting two and two together and saying that the oil market, which is firming up in spite of the fact that there is an oversupply situation in the market and the Saudis, along with non OPEC members which is now being called OPEC plus are curtailing output to push up oil prices higher, are actually in concert, trying to push oil prices higher to make the follow on public offer of Saudi Aramco a success.
This is why once the IPO is done and over with, you will see oil prices come down on over again. Remember, we are now moving away from fossil fuels. This is the day and age of electric vehicles. Renewable energy, solar power, etc. Now, for the update on natural gas.
When the lock down started, within a couple of weeks, at least in my part of south Mumbai, I suddenly was inundated with WhatsApp messages from left, right and centre from friends, their family members, their children who had started the business of distributing hand sanitizers and face masks.
Those of whom were pure distributor's, got away with it but those who got greedy and started stocking these products in order to profit from them by selling them at progressively higher prices are now panicking and destocking with deep discounts.
In market parlance when everybody is rushing into a business, it's called a crowed entry and when everybody is rushing out, out of fear, panic, and overcrowding of the market place, it is called a crowded exit.
Right now, due to the polar vortex, gas and oil pipelines are freezing over. Life has become difficult because commuting and convenience has almost come to a standstill, with heavy amount of snowfall, roads being clogged, airports, flights etc, being cancelled. It is natural that electricity output has been curtailed, homes are not getting electricity, and many parts of northern USA and Northern Europe are facing huge amount of power cuts.
Therefore, buying natural gas and giving elevated price targets has now become a fad. Natural gas, just like hand sanitizers and face masks, is a crowded entry trade right now. Do remember that once spring starts, which is around the vernal equinox, the market would have sensed that this weather is temporary in nature and I feel if historical evidence and my experience in the markets is anything to go by, natural gas which is now a crowded entry, may just turn out to be a crowded exit. At that point in time, prices might just fall as fast and as hard as they arising now.
The sum and substance of this video is, I would caution you. You may remain bullish if you feel like it. It's your money, but don't get carried away. Don't bank the bank. Don't risk your life and limb. Remember the highest decibel noise in the marketplace is made by non-market participants, and these are days and age of unbacked currency floating around in the market, easy money lifting asset prices. Do remember the Wall Street Bets, the Reddit traders and the Robin Hood traders on whom I have recorded videos in the past.
These factors can really impact prices. They're not to be taken very lightly. It's your hard earned money. Play safe, don't get carried away. I'll be posting updates on oil and gas as and when the situation demands but at this point in time, I am not buying into the super bull market theory in the energy place.
On this cautionary note, I bid goodbye to you in this video not before reminding you to click like on this video if you agree with what you saw. Subscribe to my YouTube channel if you haven't already done so. In the comments section, do let me know what you think of this video and what you would want me to record in my next.
Also help me reach out to fellow like-minded traders by referring my videos to your family and friends. Have a very, very profitable day ahead. Vijay Bhambwani signing off for now. Thank you for watching.
Warm regards,

Vijay L Bhambwani
Editor, Fast Profits Daily
Equitymaster Agora Research Private Limited (Research Analyst)
Recent Articles