Beware the Ides of March
Mar 1, 2021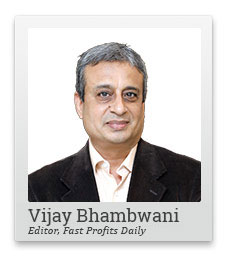 In my past videos, talked to you about a timetable for trading the market.
This is very useful in navigating the ups and downs of the market throughout the year.
This calendar, if you will, tells me the month of March is usually difficult for traders.
This year, I believe, it could be worse.
In this video, I'll tell you why it's prudent to be extra cautious this month in order to protect your capital.
Let me know your thoughts on this.
Hi, this is Vijay Bhambwani. I'm a trader with 35 years of experience with 28 being as a founder, promoter and CEO of an incorporated company that trades for a living.
Now, I have, in my past videos, talked to you about how there is actually a timetable, a calendar, if you will, in the markets, when the markets behave in a sort of predictable manner. We have the month of March upon us and in the Indian context, especially for the Indian financial markets, the month of March is a very unique month indeed.
There are three things that I want to talk to you about in this video, which is specific to the month of March and which I as a business owner, not only in the stock markets, but other family businesses that we run, as a business owner I feel that the month of March is something that business corners will treat extremely seriously and extremely uniquely as compared to non-business owners, who may know theoretically what it means but the gravity of the situation is something that only a business owner understands.
WATCH NOW: Full Replay of Our Urgent Broadcast on India's Revival
Number one. Businessmen take a lot of loans. They have a lot of entries, which they really want to balance their books by reversing at the end of march. Otherwise, the balance sheet appears bloated. There are also temporary overdrafts and loans that they enjoy from the bank, which they would want to clear and therefore, money in the month of March, which is the last calendar month of the financial year because the Indian financial year is from April-March, so this is the last month of the financial year and people are busy trying to clean up their boots, and therefore, money might just become a little difficult to come by.
Now, the first indication of money being difficult to come by will come from your interbank call money rates. These of prices or rates at which one bank will lend money to the other for extremely short period of time, including hours. Banks actually lend money for a few hours to other banks who basically want to take care of the CRR, their SLR, their shortages of ways and means advances with the Reserve Bank of India. This is something that we as business owners and traders who take their worth seriously need to take cognisance of.
If the interbank call money rates start going up do not nurse very large positions in the stock market, commodity markets of whichever else market that you're talking about.
You see if the cost of money is going to go up, the cost of doing business, no matter what business you're into, even trading on speculation is a business, the cost will go up and therefore, prices might come down.
The other thing that is unique to March is that on 15 March you will have the final instalment of advance taxes payable for this financial year, FY 2020-21. A lot of corporate entities, including individuals, high net worth individuals, ultra-high net worth individuals will square up transactions to meet their advance tax liabilities. Here again, there will be a shortage of capital, which means that easy money that has been coming into the stock market is basically, likely to become a little more difficult to come by.
Reason number three. SEBI's second leg of the peak margin system comes into effect on the first of March. What a coincidence and confluence of factors coming in in this March, and I would feel sorry for somebody who is not looking at these factors seriously.
From first of March, stacking will become increasingly difficult. Let me explain to you what's stacking is. If you are a derivatives trader, I'm talking about purely derivatives and that too for intraday trading. You pay Rs 150,000 as margin money to your broker, which is sufficient to let you trade one lot of the Nifty.
Your broker can give you intraday limits, which will allow you to leverage yourself or rather, super leverage yourself into taking a higher exposure. Now what you do is pay money for one lot but build up positions of 1, 2, 3 and 4 lots. Four was the maximum allowed after the peak margin system came into place last year.
But on first of March onwards, SEBI has said that this intraday leverage or super leverage should be come down from 4X to 2X. So now, after paying for one lot of Nifty, you can only take two lot positions. You can stack yourself twice and not four times like the last few months.
So to be able to take the same bullish exposure, you will need double the amount of money and do remember that you will need more money in a month, which is notorious for shortage of money. There you go again. I bet nobody is telling you about these critical aspects about money. You have to think like a business owner to be able to run a business.
Number four. Markets on Friday have seen mark to market losses. We don't know whether the market is going to go up go down next week but if the markets decide to go down and mark to market losses widen, do remember that in this second leg of the peak margin system, the penalty for non-payment of mark to market has also gone up telescopically, geometrically, call it what you want.
So the brokers are going to cut off the positions of their clients who might want to hold their long positions but not funding their accounts by way of fresh mark to market payments and do remember that this payment crunch is coming in the amount of March, which is again notorious for shortage of money because people are busy cleaning up their books of accounts.
So, my dear friends, be extremely, extremely careful about how you trade in the month of March, I am reminded of a Shakespeare's Julius Caesar, where Julius Caesar was being warned by a sooth sayer, Caesar beware of the Ides of March, Ides of March beware, which means be very careful in the middle of March or in the month of March.
Do take this warning extremely seriously. I'm not telling you to square up your long position of surrender your portfolio tomorrow morning itself, but it pays to be extremely cautious, keeps tight stop losses and safeguard yourself from deep cuts into your trading capital.
On this cautious note, I'll bid goodbye to you in this video, not before reminding you to click like on this video and click on the bell icon to receive instant alerts for any fresh videos that I put up here. Subscribe to my YouTube channel if you haven't already done so and in the comments section, let's keep the communication lines open. Tell me, would you think of this video and what you would want me to record in next.
Also help me reach out to fellow like-minded traders who like to basically go with knowledge-based trades and investments by referring my video to your family and friends. I wish you have a very profitable day ahead. This is Vijay Bhambwani signing off for now. Thank you for watching my videos. Take care. Bye.
Warm regards,

Vijay L Bhambwani
Editor, Fast Profits Daily
Equitymaster Agora Research Private Limited (Research Analyst
Recent Articles