Would You Replicate the Investing Strategy of Your Neighbor? Or the Strategy of Warren Buffett?
Mar 6, 2020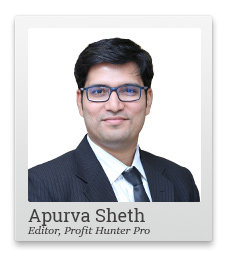 "Be Fearful When Others Are Greedy and Greedy When Others Are Fearful".
This is a motto followed by my idol (and legendary investor) Warren Buffett. I've lived by this principle my entire career and it has helped me make a fortune for myself and my readers.
You see, we humans panic when we see others around us panic. It's deeply ingrained in our psychology. It's an effect of years of evolution.
While we have to admit this behavior is essential in humans as an in - built in warning system, it also discourages us from seeing beyond what the commoners see.
This is exactly what separates the winners from the losers - the ability to see an opportunity when no one else does.
Lucky for me (and you) Equitymaster trains its analysts to have a winning mentality. In my 5 years at Equitymaster, I have been taught to panic when it's appropriate to, and to ignore the noise when it's appropriate to. I can confidently say, now is the time to ignore the noise.
Watch this video to learn that how, in these trying times, it's possible to be a winner...
Hi, I am Apurva Sheth and I welcome you to this latest edition of Fast Profits Daily. Now, the coronavirus has been spreading all across the globe. The number of new cases registered and the number of deaths have grown outside China as well.
Now the increasing number of cases is eventually resulting in panic. Not only among the market participants, but also among the common public. The level of panic is such that even the richest man in the world - Bill Gates indicated that this could be a once in a century pandemic.
Not only him, but members of the Federal Reserve also believed that the US economy needed stimulus in order to deal with the Corona virus. So, in an emergency meeting, they decided to cut the interest rates by 50 basis points.
Now all this has not left the US alone. In fact, Coronavirus is also knocking on our doors. Coronavirus cases have been registered in cities like Delhi, Bangalore, Jaipur, Hyderabad.
So as the markets and people in India grapple with the news of coronavirus...The level of uncertainty is certainly increasing now because of all this.
The markets are also not in a cheerful mood. In fact, last week the index, the Nifty index, dropped by 7%. This was its largest drop in almost a decade. Now in my last week's video, I suggested that the level of 11,550 could act as a support. However, the index opened gap down below this level, and since then it hasn't been able to bounce back above these levels.
So now, since the markets are in panic mode could there be a way to identify opportunities in such markets?
Well, during the week, I tried to find out exactly that, and here's what I came up with. I shared these results with my subscribers as well as followers on our telegram channel.
So, if you are not part of the telegram channel yet, then I recommend you to join it as soon as possible.
So here is the table now, As, you can see, this table shows what happens one week after the Nifty falls more than 6% in a week.
| Date | OPEN | HIGH | LOW | CLOSE | Gains (%) |
| --- | --- | --- | --- | --- | --- |
| 26-Dec-08 | 3,077 | 3,110 | 2,845 | 2,857 | -7.16% |
| 2-Jan-09 | 2,857 | 3,080 | 2,813 | 3,047 | 6.63% |
| 20-Feb-09 | 2,948 | 2,953 | 2,709 | 2,736 | -7.19% |
| 27-Feb-09 | 2,737 | 2,798 | 2,678 | 2,764 | 0.99% |
| 10-Jul-09 | 4,430 | 4,480 | 3,977 | 4,004 | -9.50% |
| 17-Jul-09 | 4,003 | 4,390 | 3,919 | 4,375 | 9.27% |
| 12-Feb-16 | 7,490 | 7,513 | 6,869 | 6,981 | -6.79% |
| 19-Feb-16 | 7,057 | 7,227 | 6,961 | 7,211 | 3.29% |
| 28-Feb-20 | 12,013 | 12,013 | 11,270 | 11,219 | -7.13% |
Now there were four such instances before it happened this year. So back in 2008 in the week ending 26 December 2008 the nifty dropped by 7% and in the immediate week after that it managed to recovered 6.5%.
After that, the nifty dropped by 7% in the week ending 20th February 2009 and immediately the week after that It recovered by almost a percent.
Again in July 2009 Nifty dropped by nine and half percent in one week and on the immediate week after that, that is on 17 July. It managed to recover almost all of these losses and ended with gains of 9%.
Back in 2016, the nifty dropped by almost 7% and the recovery was almost 3%. Now, once again in 2020 the Nifty has dropped more than 6%. In fact, it has dropped by 7% and now the data suggest that there could be possibility of a pullback, which we are already seeing in this week now.
However, the pullback has been quite volatile which is normally the case after such a big fall. So this is how we use data to identify trading opportunities or investing opportunities in the market, which has edge.
So now this was one example wherein we used data to identify opportunity in the index. Now one could use the similar techniques to identify trading opportunity in stocks as well.
So if you go on our telegram channel, I have also published one more post, where in I used the RSI to identify stocks that could probably reverse over the next one on 1 to 2 months.
So, in case you are not a part of the telegram channel as us now, then I'd request you to join it immediately.
So, that's also me for today. I hope you enjoyed watching this video, So, thanks a lot and have a nice day.
Warm regards,



Apurva Sheth
Analyst, Fast Profits Report
Equitymaster Agora Research Private Limited (Research Analyst)
Recent Articles