How Tesla Can Send Silver Zooming
Mar 9, 2021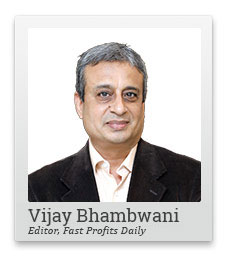 Tesla has come to India.
Elon Musk has brought not just electric cars to India but also a great long-term investment opportunity.
I believe the best way to play the electric vehicle boom is to go long on silver.
In this video, I'll tell you the reasons why I'm so bullish on the white metal and why you should be too.
Electric vehicles are just the tip of the iceberg.
I believe my prediction on Rs 84/kg for silver by the end of 2022 is very safe.
Find out why...
Hello friends. This is Vijay Bhambwani and in this video I want to update you about an exciting development in silver.
You see, ever since I started recording videos in the middle of calendar year 2019, I have been recording videos on bullion, gold and silver both, and from the onset, I have been saying that silver has been elevated to what I would call the new gold.
The only downside to investing in silver is that the relative beta, which means the intraday volatility in price, is approximately 25 to 30% higher than gold. Which means investing in silver is likely to see a little more excitement and nervousness relative to gold.
But that's not the point here. This is the third in the series of videos that I have recorded. One was on 28th of January, how Silver Gets a Biden Boost because he is a climate preservation guy. He is anti-global warming. He in his election manifesto said, he will do all he can to reduce carbon emissions.
On seventh of January again, I had recorded another video called The Untold Truth About Silver. I told you how silver is an excellent investment because of the use that it has in 5G. You can't have 5G technology in mobile telephony without having silver. You can't have Internet of Things. You can't have GPS and you can't have electric vehicles without silver.
Learn: How to Potentially Accumulate Rs 7 Crore in Wealth Over the Long-term
And today's update on this topic itself is about Elon Musk, Tesla and how they expressed interest in being here in India, setting up shop in India and what it means for silver.
Friends, I'm Vijay Bhambwani, a trader with 35 years of experience, 28 of which are as a founder, promoter and CEO of an incorporated company that trades for a living. When I talk to you in these videos, I merely express my views as what I would do for myself and for my company, and that comes across as ideas to doers of deeds.
So, like I said, in probably June or July of 2019, you can feel free to scroll through the playlists, as a matter of fact, you might even you will even find two separate playlist dedicated to how you should buy gold, how you should buy silver, how not to get cheated with impurities that go in physical bars and coins of silver.
But let's get down to why Elon Musk's Tesla is likely to be a boost of a silver and how it could excite the silver market. Now all this data I have sourced is from the Silver Institute, and if you Google search this Silver Institute, you can go to its website, verify the data for yourself and double check.
For my friends who are watching from overseas locations, please reserve your comments. Some of them are extremely entertaining, of course, because you're ignoring the fact that when I talk about silver in the Indian context, I'm not talking in terms of dollars per troy ounce but I am talking in Indian national rupees per kilogram of silver. So do make a note of that and lets now get down to this.
Now silver consumption is growing by leaps and bounds in the electric/electronic industry. That something I have mentioned in my video on seventh of January about the untold truth about silver. So being a superb conductor of electricity, it's basically been declared as an electrically critical element by the electric and electronic industry, and therefore, silver consumption is likely to jump by leaps and bounds.
Nowadays, if you actually see advertisements of vehicles, not just electric vehicles, even the patrol and diesel powered internal combustion engine vehicles, you will see that it has an onboard microchip processor and which translates into a printed circuit board or a PCB. Now these PCBs are invariably containing silver.
So electrically speaking, silver is used in the GPS system, your infotainment, the deployment sensors of your air bags which sense a collision in the car and deploy your air bags, the automated braking systems security systems, which means your remote control locks, etc and the on board microprocessor, like I said, contains silver and gold both. I'm going to be making another separate video for gold out here but that's for later.
Now, an internal combustion engine running on patrol and diesel consumes up to 28 grammes of silver per vehicle. Hybrids, which are vehicles that consume petrol, diesel, or even CNG or maybe even electric battery power, consume up to 34 grammes of silver onboard per vehicle.
But BEVs, which is battery powered electric vehicles, have the highest consumption of silver and this is a kind of vehicle that Elon Musk's intends to make in India.
Now not just in India but Elon Musk has excited car buyers the world over about having zero emission zero carbon emitting exhaust from these hydrocarbon fuel burning vehicles and it's a matter of time before electric vehicles outnumber petrol driven vehicles by, say, year 2030 or maybe 2035 max.
So that much more silver is to be consumed and like I said, a battery electric powered vehicle consumes up to 50 grammes of silver per vehicle, and the battery itself is a separate consumer of silver.
Now, silver oxide batteries have a flatter discharge, which means it loses power very, very slowly, as compared to a lithium ion battery and therefore more high-end battery producers are now resorting to using silver but of course, these batteries do tend to be more expensive as compared to nickel cadmium or lithium ion batteries, a lithium polymer batteries also.
Now these uses of silver might appear small to you. In the untold truth about silver video I mentioned about how much silver goes into a manufacture of a photovoltaic cell. For example, Norway has actually experimented with photovoltaic cells being built onto the roofs of the car so that whenever they have the sun, the battery can be charged by the solar panel, and in the light time, the electric vehicle will run on battery power.
So even though you might think that 38 gm or 50 gm, or 26 gm per vehicle, is no big deal and 65 mg per photovoltaic cell is no big deal, multiply that by the number of millions that need to be manufactured to make a difference.
So don't be surprised if the demand consumption of silver goes up to 80 million ounces in the coming year, which means that silver prices are likely to remain bullish and in percentage terms, might just outpaced the returns of gold.
But like I said, India specific, we have problems. There are no ETFs for silver in India, and electronic delivery is not there, so you will basically have to buy physical silver and do resort to these videos in the playlist - How to Buy Gold and Silver. I have given the exact pointers as to where you can buy from, how you can get it cheap, how you can get it tested so that there is no steel or copper mixing to the silver bars that you're buying.
I think the target that I gave in my hour long podcast with Sarit, giving out a target of 84,000 per kg, Rs 84,000 per kg of silver by December in 2022 is a fairly conservative, fairly achievable target. You should be basically deploying maybe 30% or 40% of your bullion allocation, I am talking of bullion allocation, not total allocation, 30% to 40% of your bullion allocation in silver.
I am reducing the allocation of silver 30% to 40% which is lower than gold, which is at 60% to 70% because of the relative volatility, not because I'm in any way unsure about the returns. So go out there by silver with peace of mind. Just note that this is a long term investment, not a trade.
On this happy note, I'll bid goodbye to you, not before promising you another video on gold is coming your way. If you like what you saw in this video, please click like on this video. Subscribe to my YouTube channel if you haven't already done so and click on the bell icon to receive instant alerts about fresh videos being put up out here.
In the comments section, do let me know what you think of this video and what you would want me to record next. Also help me reach out to fellow like-minded investors and traders by referring my videos to your family and friends. Have a very, very profitable day ahead. Vijay Bhambwani signing off for now. Thanks for watching.
Warm regards,

Vijay L Bhambwani
Editor, Fast Profits Daily
Equitymaster Agora Research Private Limited (Research Analyst
Recent Articles