Buy the Dip in Silver
Mar 10, 2022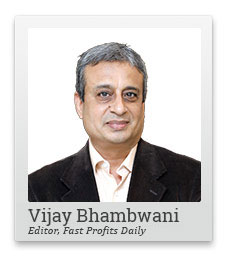 I would like to thank all of you who watched, commented, and liked my video last week on why gold won't fall too much.
I received a lot of feedback from you. Many have requested a video on silver. I'm happy to oblige.
In this video, I'll share my view on silver. Watch the video and let me know your thoughts. I would love to hear from you.
Hello Friends. This is Vijay Bhambwani, and in this video I want to talk to you about silver, specifically about silver and secondly, about why silver is still a good buy on declines in the physical space rather than in the electronic form.
You see, last week's video on why gold will not fall in spite of Russian selling if it all the Russians decide to sell received a very good response. And all of you who have commented on the video and requested that I talk about silver have encouraged me to make this video. Keep your comments coming. It keeps us going. It's a source of inspiration and we know what you would want us to record next.
Last Call: Goodbye at 11.59pm Today
You see, the one thing that has come to the fore after the Ukrainian crisis is that energy prices can go to the moon and back at supply disruption fears at the drop of a hat. And this raises the kind of urgency that we need to show towards creating alternate sources of energy, renewable energy, including solar.
Now I've recorded a lot videos all through 2019, 2020, and 2021 as to why silver is becoming an electrically critical element and you can't have solar power without silver because photovoltaic cells need silver. So, if you want to make photovoltaic cells enough to make a dent in fossil fuels, you need millions of troy ounces of silver to be able to make alternate sources of energy.
Gone are the days in the 1980s when Germans made one unit of electricity at US$ 30 per unit. The Chinese are now promising that electrical unit costs from solar can be brought comfortably below US$ 1 per unit as now as long as they have enough amount of silver available to them. Of course, by enough by Chinese standards, mega tonnes. So what we are going to see is an explosion in the demand of silver.
Old timers used to have a certain metric called the gold silver ratio. Now the gold silver ratio was valid if the consumption and demand patterns for gold and silver were along empirical lines. So gold was the store of value head against inflation, and silver was its poor cousin.
Technological innovation, evolution of society and modern inventions in science have ensured that industrial value and industrial usage of silver will make the gold silver ratio redundant.
So gold will, of course, remain a primary source of hedging by central banks, corporate bodies, institutional investors, hedge funds, et cetera. But silver will have electrical consumption. Silver will be used in 5G. Every mobile phone that is employing 5G technology will have some amount of silver in it. Every 5G transmission tower in the GSM space will have silver in it. Every electric vehicle will have up to 55 grams of silver in it.
So you see all these usages, all this consumption patterns were unknown to society barely 50 years ago, which is why of gold silver ratio was valid then. Now that equation needs to change. So silver remains a good buy on declines.
Why I'm saying a good buy on declines is because the perpendicular rise that I have seen in nickel, aluminium, copper, lead, zinc, silver and gold doesn't look like it will continue forever. It has to stop somewhere and maybe even some amount of a corrective dip.
In the corrective dip, I think silver will become a good buy. Why am I saying in the physical space? It's because of what I saw on my trading terminal in the last few trading sessions. India specific, we have just about recently launched silver ETFs and the percentage returns in silver futures and even in the silver spot the rates that are was getting from Zaveri Bazaar, Zaveri Bazaar is the bullion market in Mumbai where I stay, I found that the ETFs were not moving in tandem in the same percentile returns that physical silver and MCX futures were offering.
Now many mutual fund investors would attribute this to tracking error. Be that as it may, tracking error or anything else, you and me as retail investors will take the brunt of this tracking error and therefore make lower returns on capital. So this is why I have always been insisting that physical investment, investment in physical bullion, both gold and silver, makes more sense than buying it and electronic or digital form.
I have made a video about a fortnight ago. Its title is everything you wanted to know about bullion but didn't know who to ask. So if 3% GST, or how to buy silver and not get cheated, how to get it electronically tested, how billing is done, how much can you really buy before reaching a tax threshold in this country, all those questions have been answered in a very, very detailed 16-minute video. Do take some time out, please, and watch that video as well.
I think in percentage terms, silver may just outdo the returns that gold is going to offer and both these precious metals are likely to give you a very good rate of return, especially after the US Midterm elections are done because historically, before the elections, the US dollar is propped up and to prop up the dollar, the counterweight of the dollar, which is bullion, is subdued. So once this artificial pressure down on gold and silver is removed, after the US midterm elections, I see both of them rising higher.
But silver might just give you an edge, because in the investment world, all we are looking at is the highest rate of return, in the shortest possible time, with controllable risk to our capital. On these three counts, I think silver has an edge over gold. I wish you all a very, very profitable investment in silver. Do watch my video on all you wanted to know about billion but didn't know who to ask, and I wish you a very happy time investing in the shiny metal.
Before I bid goodbye to you, I would like to remind you to click like on this video if you liked what you saw. Subscribe to my YouTube channel if you haven't already done so. Click on the bell icon to receive instant alerts about fresh videos being put up out here. Good, bad or ugly, I always welcome your comments. Help me reach out to fellow like minded investors and traders by referring my videos to your family and friends.
Thank you for your patience and watching my video. Till we meet again in my next, this is Vijay Bhambwani signing off for now. Have a very, very profitable day. Bye.
Warm regards,

Vijay L Bhambwani
Editor, Fast Profits Daily
Equitymaster Agora Research Private Limited (Research Analyst)
Recent Articles